May 21, 2019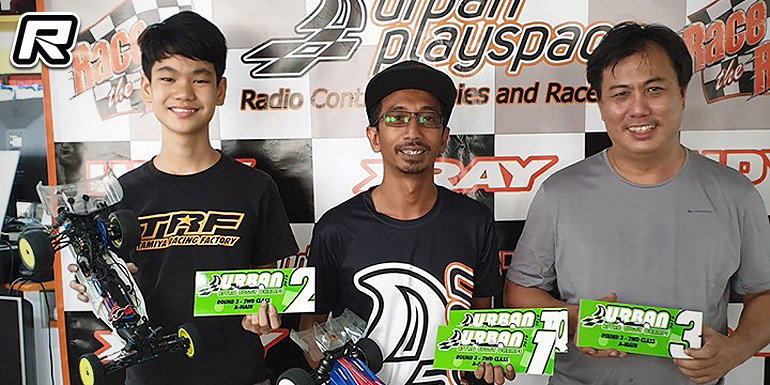 Round 3 of the 2019 Urban Astro Buggy Championship was run this past weekend, and it was Esmail Apandi who dominated and secured his second win of the season on the trot. A nice turnout of 16 racers signed up to challenge themselves on the new layout at Urban's Offroad PlaySpace on the rooftop in downtown Singapore. Racers were initially greeted by overcast skies that soon turned into a thunderstorm just before the start. Racing started once the rain stopped, thanks to the track's Eager quik-dry surface. Nonetheless, the slick surface would test the racers, with many scrambling to switch to wet tyres for the start of qualifying.
Esmail Apandi gave notice of his intentions when he mastered the ever-changing track conditions to TQ all four rounds of qualifying. Nicolas Madar and Julien Foo managed to stay close to Esmail and ended up qualifying 2nd and 3rd respectively, with Fazly Ibrahim redeeming himself from his round 2 troubles to qualify 4th and secure a direct A-main spot. Round 1 winner, Sean Lee, would find the going tough as a chassis breakage meant he missed a round of qualifying and ended up in the C-Bump Up final. Sean would however secure a double-bump to make it into the A-Main, where he would be joined by Don Cheo.
In A-main leg 1, Esmail secured an easy win with a 1-lap advantage as Nicolas suffered an early breakage in a somewhat messy finals. When the "dust" had settled, it was the two bump-ups, Don and Sean, that had secured P2 and P3 respectively. In leg 2, Esmail got caught in an incident on lap 5, opening the door for Sean to take the lead and eventually the win. It was heartbreak again for Nicolas as another incident and DNF took him out of contention. In leg 3, Esmail once again cruised to a 1-lap win as the anticipated battle with Sean failed to materialise. The battle for the last podium spot between Fazly and Julien Foo started promisingly, but ended somewhat prematurely as a couple of incidents lost Fazly time, allowing Julien to finish 3rd overall.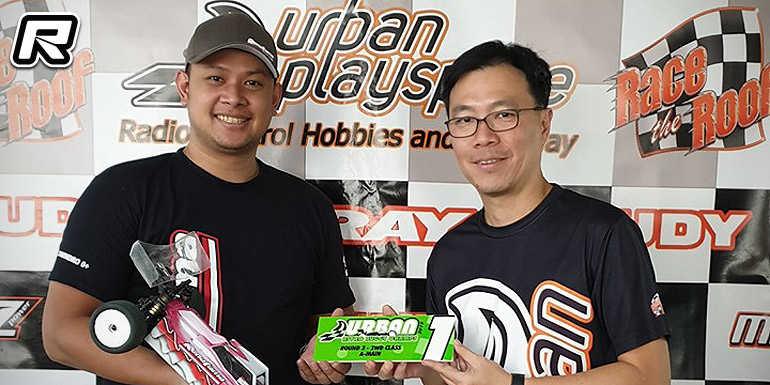 In the 4WD class, a small field ran an all-finals Reedy style race, and it was Indonesian visitor, Rama who would capture the win ahead of Fazly and Eric Choo.
Source: Urban PlaySpace [facebook.com]
---