June 24, 2019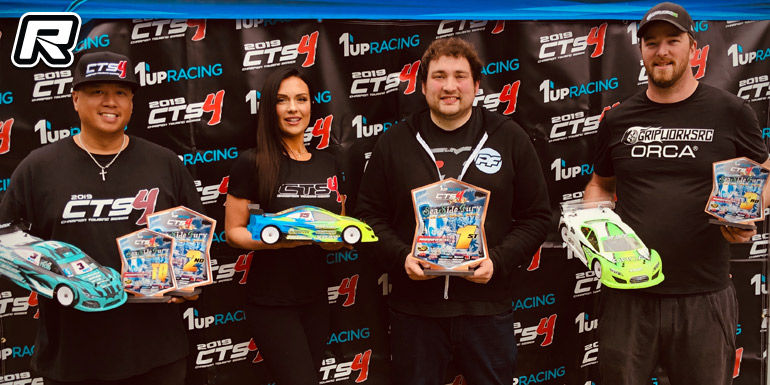 Round 6 of the CTS4 was held at SeaTac RC Raceway in Seattle, Washington over the weekend. The track is located in a public park and open to the public daily. Weather from Friday practice was nice and sunny however Saturday and Sunday was overcast which made a slight change to the program but racers were still able to perform well during the qualifiers and mains. In the Modified Touring it was Lex Tyler (Xray) who showed the way in practice and in qualifying securing TQ Honors with hometown hero Korey Harbke within striking distance for a good challenge to Tyler.
In A1 Harbke gets through mess as front runners Stuart Mason and Tyler get tangled up allowing train to get by while Harbke runs away to win A1. In A2 Tyler gets a clean start tone to tone taking an improved overall finish almost completing a 29-lap run but settles for a fast 28 lap run. With the title up for grabs A3 had a bunch of lead changes. In the second turn Tyler gets bad luck dropping him down back four spots as he battles his way up to the front while Keith Yu (Infinity) leads the race and Weylin Rose (Team Associated) trailing in 2nd. As the race goes on Keith Yu and Weylin Rose tangle and Rose takes lead with Alex Pate from Canada sneaks by. As time runs out Rose takes A3 and breaks the overall best finish for Tyler and Harbke. Even though Tyler finished ahead of Harbke he still came up short due to Tyler's 3rd place finish in A1 so Harbke takes the overall win for round 6.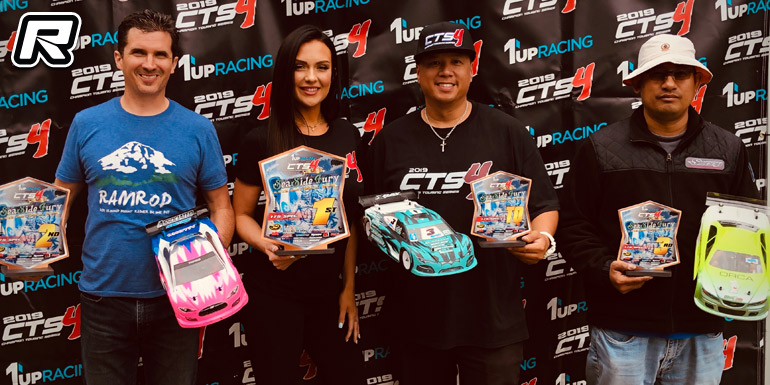 In 17.5 Stock Touring it was Lex Tyler again securing TQ. Todd Mason finds a way to get by Tyler's mishaps taking A1 while Nospsoon gets in the mix to place third. A2 Tyler's ESC shuts down allowing field to get by. Again Todd Mason gets by but crashes hard with body wing detached forcing Nospoon to win A2. A3 Tyler runs away from start to finish taking th eoverall win with a 1 and 2 finish over Todd Mason in 2nd and Nospoon In 3rd.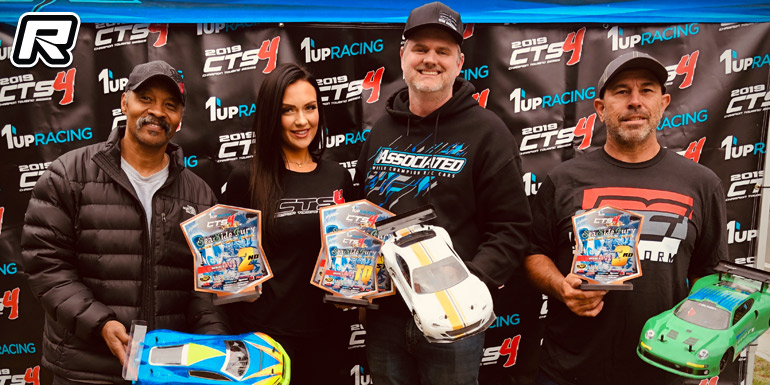 In the USGT division it remained as follows in order through qualifying and in the mains. Brian Shook taking his car using a unique FRS body to clinch the overall win for USGT with the TQ. Greg Jones finishing in 2nd overall just wasn't close enough to Shook's speed although he completed the same laps as the same for Franko Roberts in 3rd overall.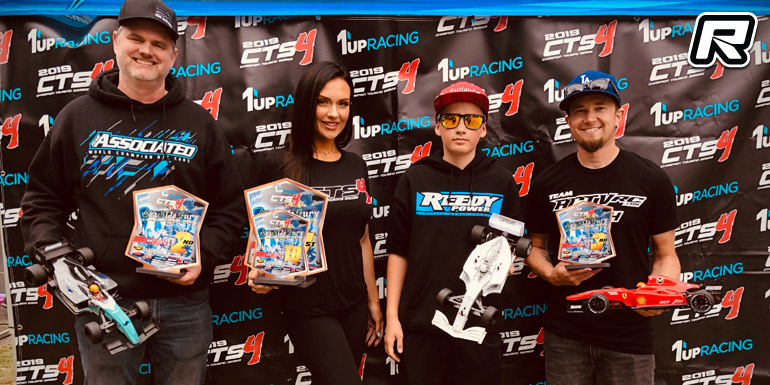 In Formula, using a borrowed car it was the youngster and local driver Stuart Mason sitting out one qualifier and being the only driver to run 14 second lap times who takes the TQ and overall win winning the first two mains over Brian Shook 2nd and Jesse Anderson 3rd.
This round had a 1/12th Modified class part of the exhibition series. They went around the asphalt track with no effort handling nice even with weather being on the colder side on Sunday. Stuart Mason runs his third class dominating the field in qualifying taking TQ and overall win with Todd Mason in 2nd who would also turn 12 second laps but was a lap down in the main and Jeff Glossip in 3rd.
Source: CTS4 [facebook.com]
---