June 18, 2019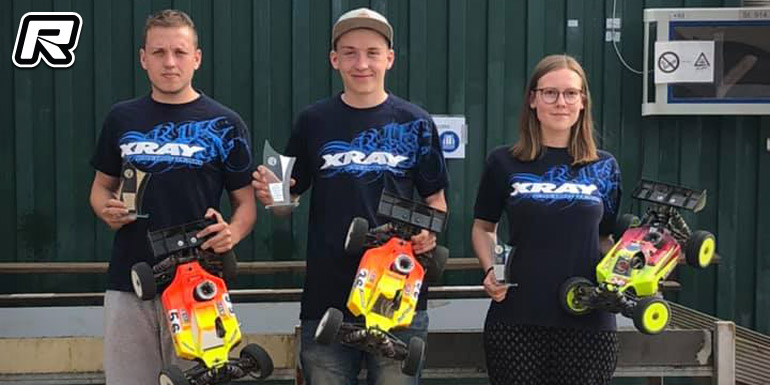 Round 4 of the popular Hessencup was held at the RC Offroad Kassel club last weekend. The event kicked off on Saturday with four rounds of practice and two qualifying rounds on a superbly prepped track. On Sunday rain was predicted and so the final qualifier was held in a light drizzle that became more and more intense. Ultimately the race was stopped and the track covered. When the rain stopped the race would go on as planned and the finals would be held in good track conditions with Alexander Braches taking the win in the Expert Nitro Buggy class in front of Christian Braches as Vanessa Wende took the final podium spot.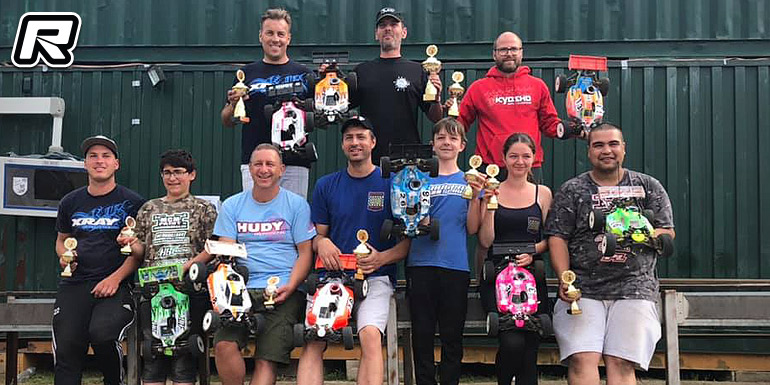 The Hobby Nitro Buggy category was won by Haroun Schobner from Patrick Träger and David Schneider.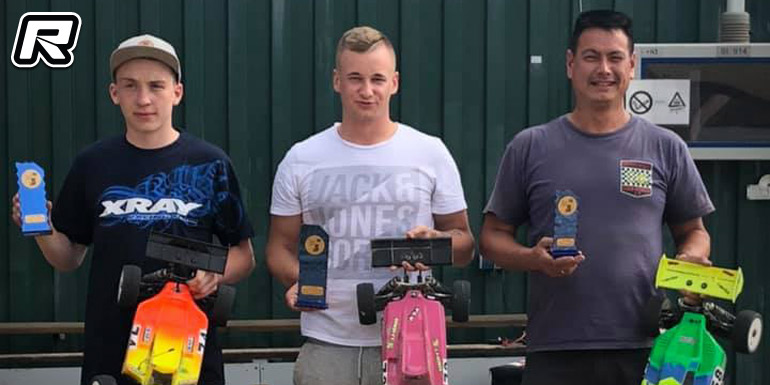 Finally in the E-Buggy class it was Julien Schmidt with the win from Alexander Braches and Thomas Lucas.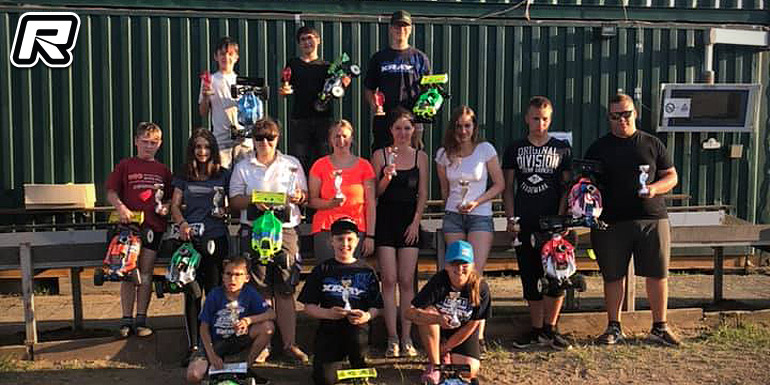 The series also runs a special youth category to support up and coming talents and at round 4 14 drivers battled for the victory in Saturday's final with Vladislav Schiopu taking the win from Christopher Förg in 2nd and Tom Zschiedrich 3rd.
Youth class final results:
1. Vladislav Schiopu
2. Christopher Förg
3. Tom Zschiedrich
4. Marc Eckhardt
5. Jody Müller
6. Frane Buljan
7. Manuel Eckhardt
8. Carolin Engers
9. Alexander-Philipp Meissner
10.Elisabeth Knug
11.Emilio Müller
12.Josephine Meissner
13.Anastasia Förg
14.Laura Reuter
Thanks to Markus Lehr for the report.
---