June 27, 2019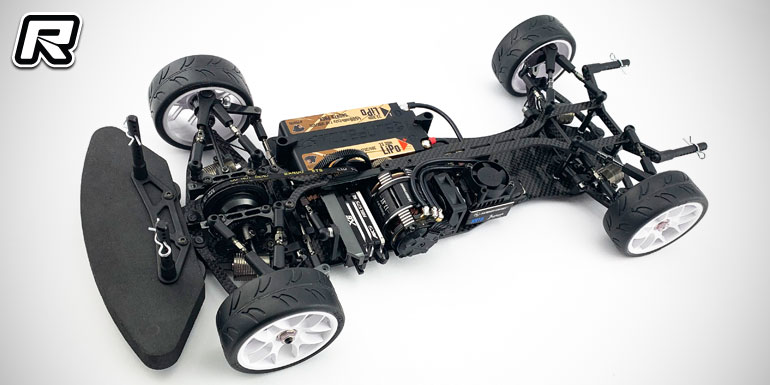 Following a couple of teaser images Awesomatix have finally unveiled their A800FX 1/10th scale front-wheel drive touring car kit. The somewhat revolutionary car is designed to offer optimised weight distribution combined with the lowest centre of gravity. The goal was to create a FWD car with easy changeable front/rear balance, which is one of the main setup adjustments for this class of cars. Inside the front bumper the designers integrated a 65g heavy steel insert which offers the possibility to add another 50g by placing five 10g round weights into the milled areas of bumper. Furthermore, the lower deck has plenty of additional holes for the mounting of Awesomatix's standard 10g and 5g round weights.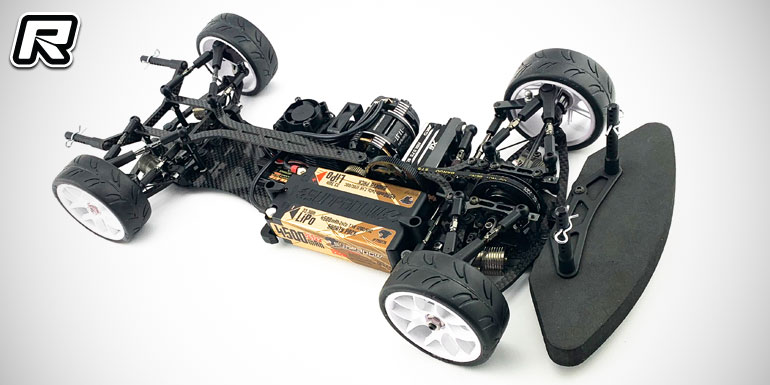 The motor, servo and battery components are located as close as possible behind the front axle to get more pressure on the driven axle. This made it necessary to design a very narrow and compact steering system. As a result of all these features, the front/rear weight distribution of car can be easily adjusted between 70/30 percent and 60/40 percent via a rearrangement of the round weights along the chassis centre.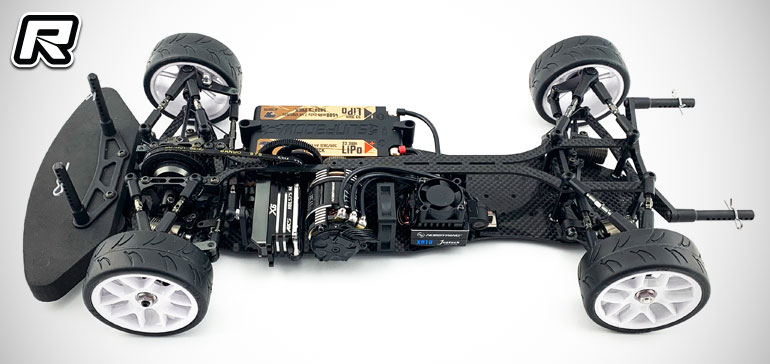 The motor mount, which is placed death centre in the centre line of the chassis, offers – together with the new developed top deck layout – a variety of flex options to set the car to any given track condition. On the rear end of the car it was important to keep it as simple and lightweight as possible with the chance to place weights to change the balance. As the FWD body shells being mostly hatchback designs with a tall roofs, Awesomatix worked on a solution to mount the body shell without the need of 20cm long body posts. The solution was kind of simple but good looking and functional, by designing a special holder to mount the body posts in horizontal position. The kit will become available in a carbon fibre and an alloy chassis variant to cope with both low and high grip racing conditions. The kits are set for a release at the 4th of July.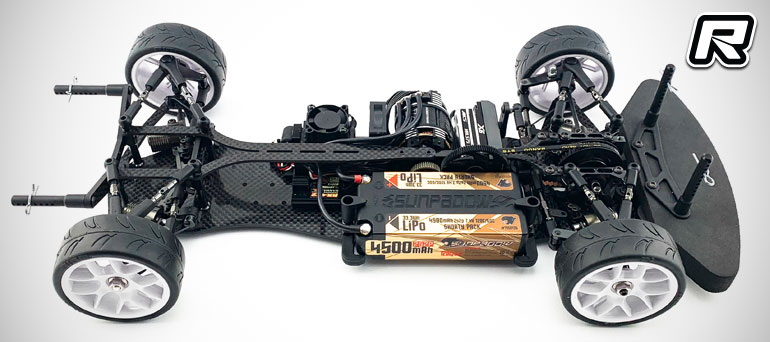 Features:
– C01FXA 7075T6 2mm alloy lower deck for A800FXA kit
– C01FXC  2.2mm carbon lower deck for A800FXC kit
– IFJ Inner Front Joint System
– C04M1-LA long arm set
– 225mm Bando belt
– Newly designed AM14FX steering arm
– Newly designed AM19FX upper arm holder
– Newly designed AM08FX rear shocks holder
– Newly designed AM77FX motor mount
– Newly designed AT120-FX pulley
– Newly designed AT13FX rear wheel hex
– Newly designed AT157 rear uprights
– Newly designed C107 and C27FX front and rear top deck
– Newly designed C105 rear body holder
– Newly designed C34 rear strut
– Newly designed P15FX foam bumper
– Newly designed ST265 65g bumper weight
– Newly designed P49 steering rack
– Newly designed ST70 + ST152 guide bar and steering holder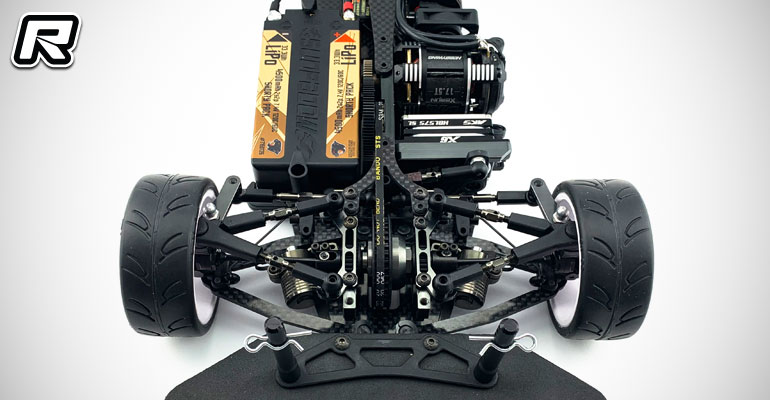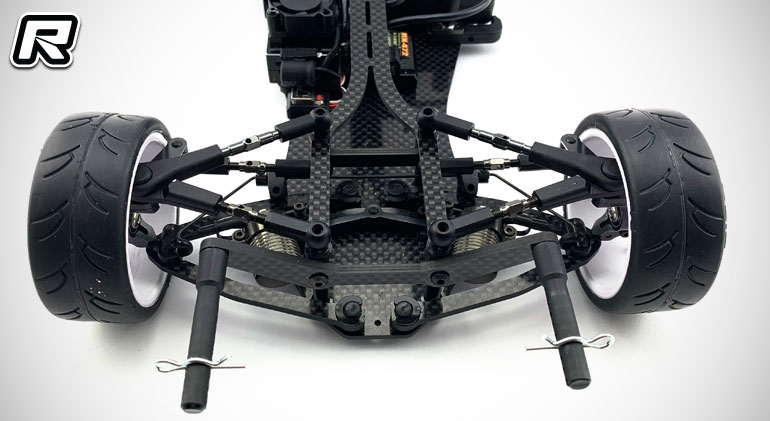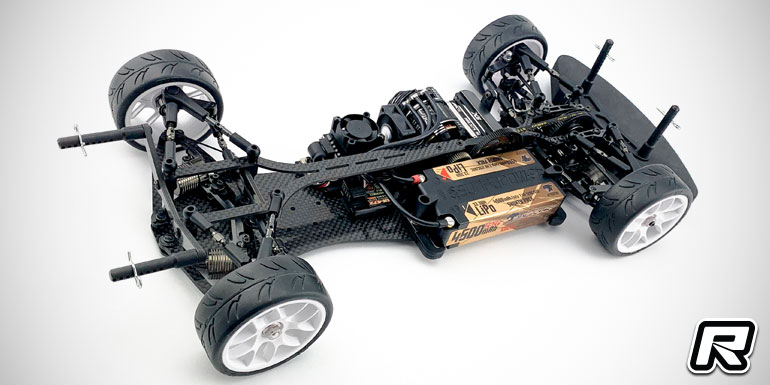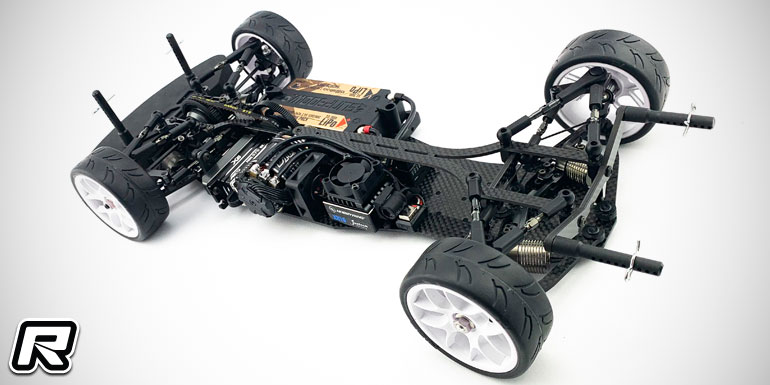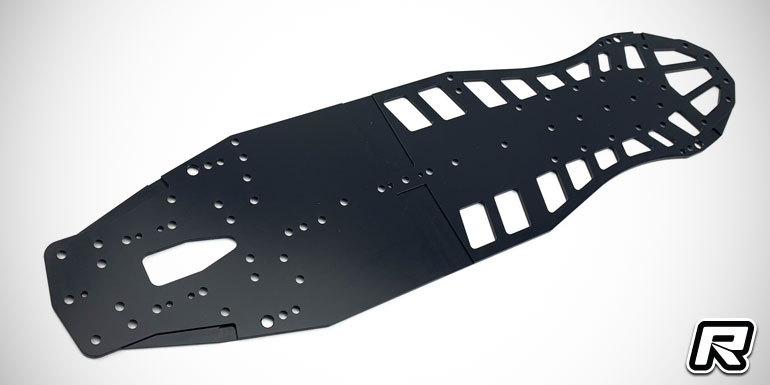 Source: Awesomatix [awesomatix.com]
---