June 3, 2019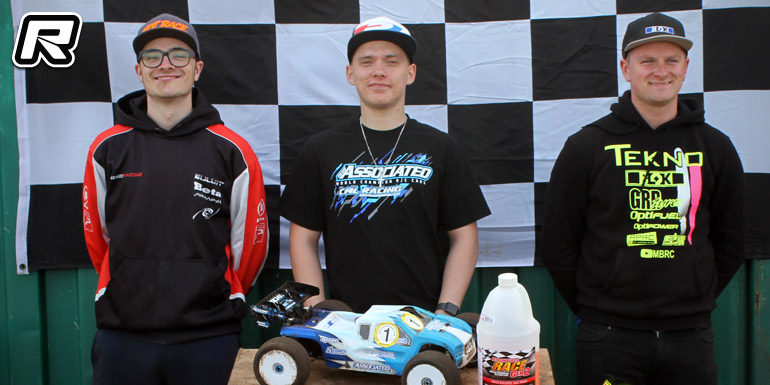 The second round of the BRCATruggy and E8 Buggy Nationals was held at the Northern Club North West Nitro just outside of Preston, Lancashire. With the forecast looking a little iffy to say the least only 37 drivers made the trip to the track. This gave the organisers a simple four heats per round – two Truggy heats and two E-Buggy heats. With the rain being on and off in the morning everyone knew it was going to make interesting conditions on the track. The racing started with two rounds of timed practice. During this stage of the meeting the drivers were finding the track difficult with the constant change in the conditions. After practice was over the race went into the three rounds of qualifying in the same heat order as the practice rounds. During the qualifying stage the weather was changing constantly. This made the track conditions changing constantly too with different levels of grip in every race. This were obviously shown in the lap times for the races. Jamie Clancy would take the TQ with his Team Associated Truggy, Jonathan Skidmore (Agama) took 2nd overall and Mitchell Booth (Tekno) took 3rd overall. In E-Buggy it was Jonathan Skidmore again take the TQ again with his Agama, Jonathan's brother William who also drives for Agama took 2nd place overall and Simon Reeves took 3rd place overall.
The Truggy A-final would ran for 30 minutes and contained 14 cars including the top 4 from the B-final Truggy. Jamie Clancy dominated this race all the way through and finished an impressive 32 seconds a head of 2nd placed Mitchell Booth who had a fantastic battle with 3rd placed Jonathan Skidmore who finished only five second behind Mitchell. 4th place was taken by another Team Associated driver, Jon Howells.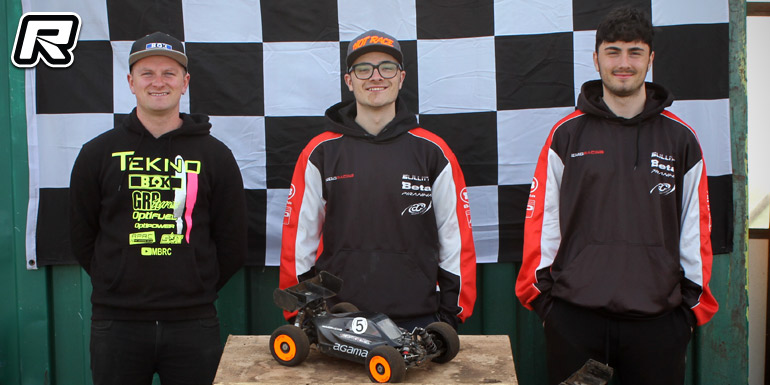 The last final of the day would be the E-Buggy A-final, which ran for 15 minutes just like the B-final. This race contained 14 drivers. This race was dominated by Jonathan Skidmore who took the win and finishing on 25 laps, William Skidmore came in 2nd place roughly 15 second behind his brother. Mitchell Booth finished in 3rd place after a great battle with Lewis Jones who came in 4th place.
The third round of the series is on the 30th June at Brookthorpe Model Car Club.
Source: BRCA [brca.org]
---