June 25, 2019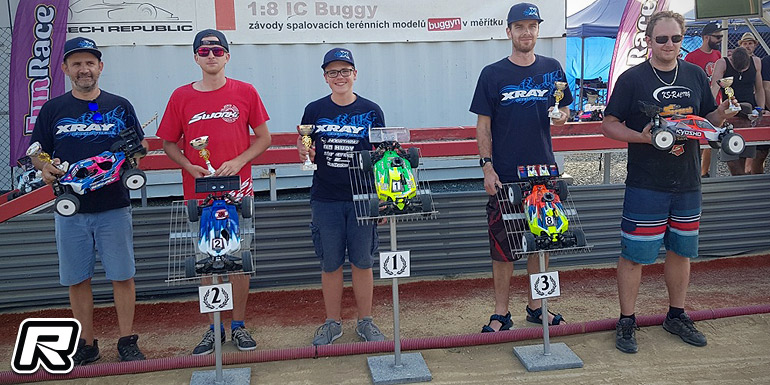 Round 3 and 4 of this year's Czech 1/8th Off-road Nationals were held in Zidlochovice recently with round 3 taking place on Saturday and round 4 being held on Sunday. On Saturday Max Götzl would start strong with TQ runs in both Nitro and Electric Buggy and he would be able to keep his pace for the second round of qualifiers too. For round 3 he tried different tyres, however he was still able to come away with the TQ for the overall TQ in both classes. Jiri Mara and Ales Bidovsky came in 2nd and 3rd respectively in Nitro Buggy while Marek Schiller and Ales rounded out the E-Buggy top 3.
For the semi-final, Max went back to what he had before and took the win, which meant he would start 1st in the main final. The start then saw Max leading the opening two laps easily, but later he would make a small mistake which dropped him to 2nd. After that he put some good laps in and took the lead again. Jiri was driving first when I made the mistake, but when Max took the lead back he flamed out, so Max had a comfortable lead, which he was able to keep till the end to take the win in front of Jiri Mara and Ondrej Kulhanek.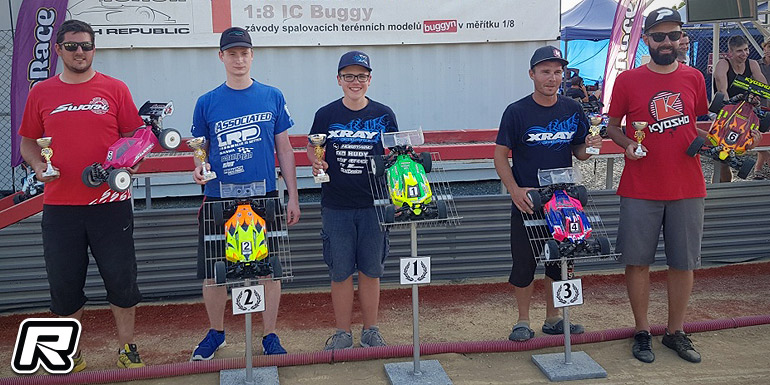 In E-Buggy Max was able to take easy wins in A1 and A2 for an early overall as Marek finished in 2nd and Stefan Lutka took 3rd place.
Sunday's round 4 saw the same schedule as Saturday. It was again Max with some quick runs in the opening qualifiers for an early overall TQ in both Nitro and Electric. Jiri Mara was 2nd again and Petr Klatovsky came in 3rd in Nitro while Stefan and Marek Ornst completed the Electric top 3.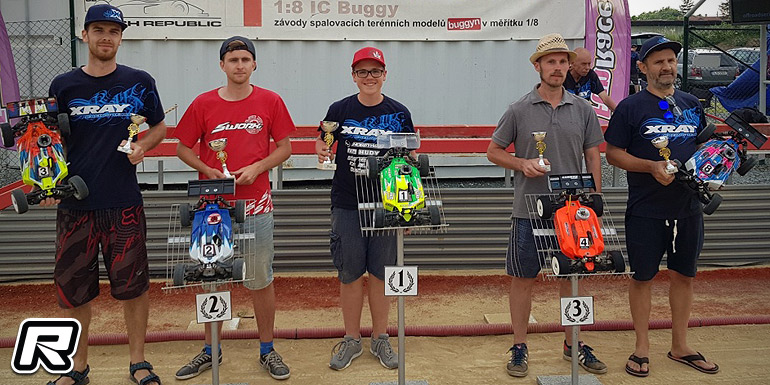 In Nitro it was again Max with the semifinal win to take the pole position for the main final as Jiri was starting 2nd and Petr 3rd. The start this time didn't go that well for Max, as he flamed out right at the start, because the mechanics weren't able to hear the countdown and his dad put the car down too early. But still, with the loss of almost a whole lap, Max was able get his head down and with fast and consistent laps he was able to close the gap to leader Jiri before the first fuel stops. Max was able to pass him in the pits and soon Jiro started to make some more mistakes which allowed Max to pull away. In the end Götzl won with the gap of whole lap, because he could cross the line just before the end of the 30 minute race. Jiri finished 2nd in the end and Petr Klatovsky took the 3rd place.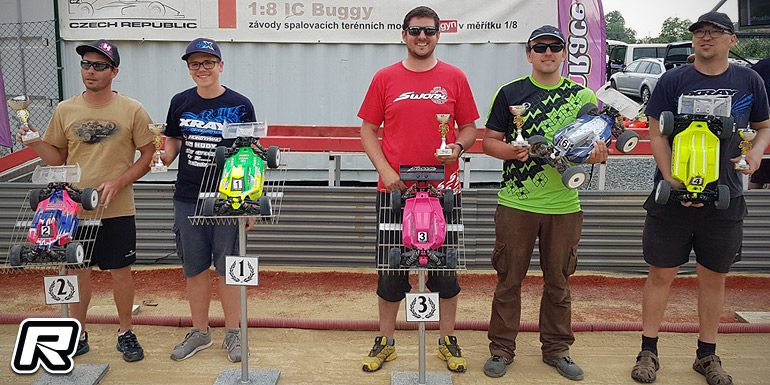 In E-Buggy it was again all Max in A1 and A2 for the overall as Stefan Lutka and Marek Ornst came in 2nd and 3rd respectively.
Source: Xray [teamxray.com]
---