July 17, 2019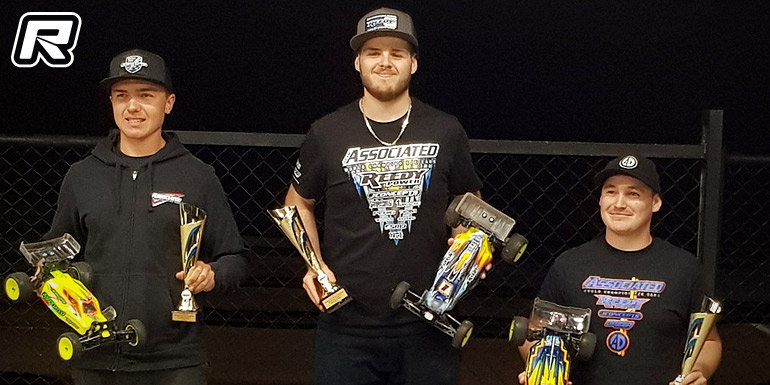 The Sic Surface 2019 Queensland State titles saw drivers from the local clubs and some drivers from NSW come to race on the Charger's RC race track on a lovely Queensland winter weekend. This one of a kind track with the Sic Surface coating, produces a high grip, low maintenance, long wearing track that stands up to the elements, Sic Surface is well known in Australia and New Zealand for their BMX tracks, and Charger's RC track is the first RC track that the company had done, providing some great racing over the weekend. With the high grip track 2WD Mod was always going to be about how hard you could push the buggy, from early on it was going to be the battle between the Australian and Queensland current champ, Christopher Sturdy and his team mate Alex Bernadzik, Christopher Sturdy taking Q1, Q3 and Q4 to take out the TQ with Alex in 2nd and Mitchell Pratt in 3rd. A1 Alex Bernadzik took the win but in A2 and A3 it was all Christopher Sturdy taking the wins and the title over Alex Bernadzik with Mitchell Pratt in 3rd.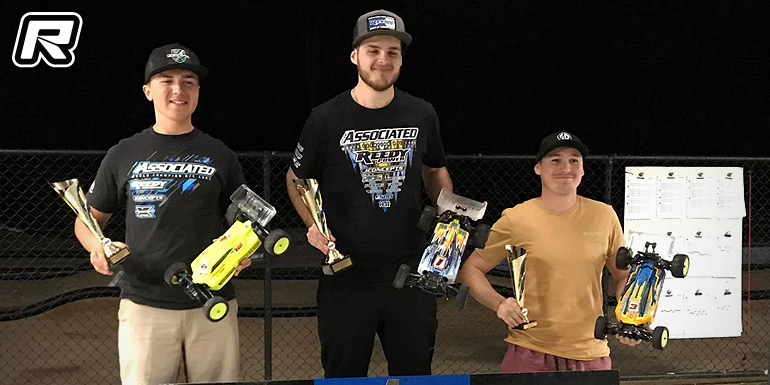 In 4WD Mod the pace was red hot with the 2018 state champ Christopher Sturdy taking Q1, Q2 and Q4 to take the TQ from Alex Bernadzik in 2nd and Mitchell Pratt in 3d. The finals were all Christopher Sturdy taking A1 and A2 to take the title from Alex Bernadzik in 2nd and Mitchell Pratt in 3rd.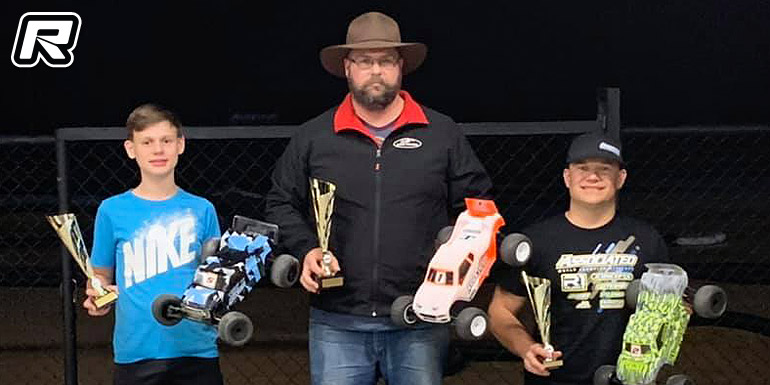 Mod Stadium Truck was always going to be fun on this high grip layout and with the wind picking up all day they were really a hand full. Corey Tate was fast off the start taking Q1 and Q2, Paul Mason took Q3 and Simon Smith taking Q4 which gave Corey Tate the TQ. A1 and A2 were taken out by Corey Tate giving him the title with Young Junior champ Harry Lawance taking A3, the final results were, 1st Corey Tate, 2nd Harry Lawance and Paul Mason in 3rd.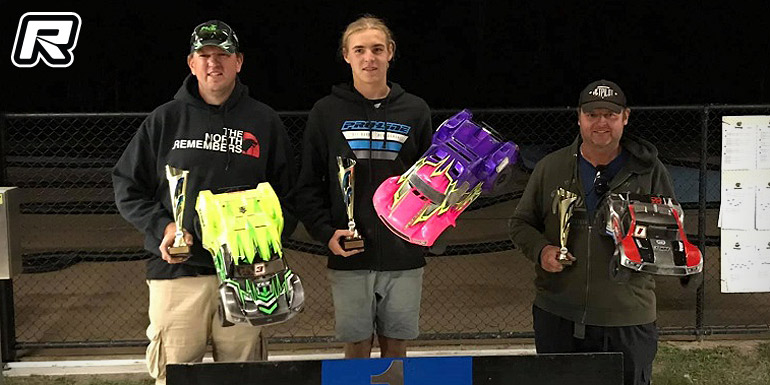 In 2WD Short Course Truck and lucky for these guys the wind from Saturday had died down as the SC trucks are a hand full on the jumps, Q1 and Q2 were taken out by Kurt Bell, Q3 by Troy Milton and Q4 Tony Watson, giving Kurt Bell the TQ spot. Troy Milton took A1 and A3 to take the title with Kurt Bell taking A2, Final results were 1st Troy Milton, 2nd Tony Watson and 3rd Kurt Bell.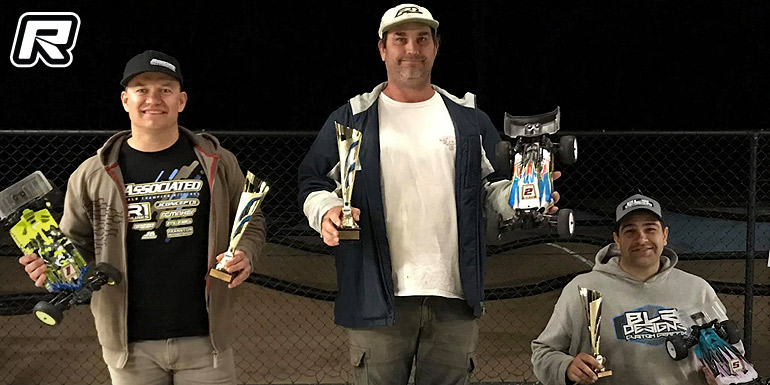 4WD 13.5T Stock was going to be a tight battle with a number of local drivers and some quick NSW driver's here for the event, Nic Jolly taking Q1 followed by Paul Mason taking Q2 and Q3 with Gopal Pavlich getting it done in Q4, Paul Mason taking the TQ but A1 did not start well for Paul with a DNF giving Gopal Pavlich the win, A2 went to Paul Mason and he was leading A3 when a marshals foot was in the way and Gopal Pavlich got past to take the win in A3 and the title, followed by Paul Mason in 2nd and Luke Rich in 3rd.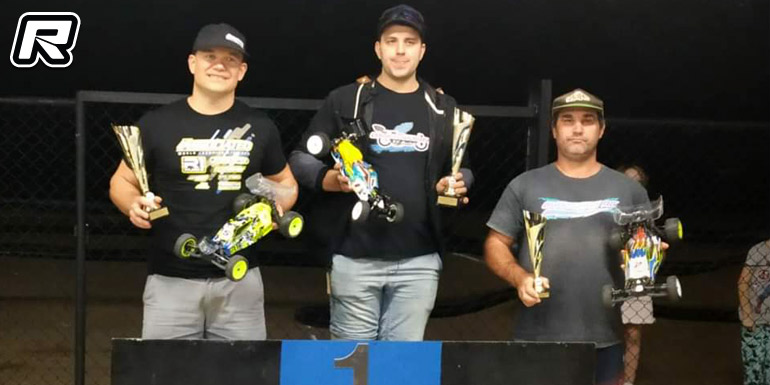 One of the most hotly contested classes at the event, 17.5T 2WD Stock had a number of drivers that could take out the title, but everyone was chasing local Matthew Lawance. Q1 and Q2 honours went to Matthew Lawance with a pack of drivers close behind, Q3 was taken by another local Gopal Pavlich, Q4 was taken by Matthew Lawance to take the TQ. There was no stopping Matthew Lawance taking all 3 finals, with 4 other drivers taking spots in each final there was a tie for 3rd place, in the end 2nd place went to Paul Mason followed by Gopal Palich in 3rd.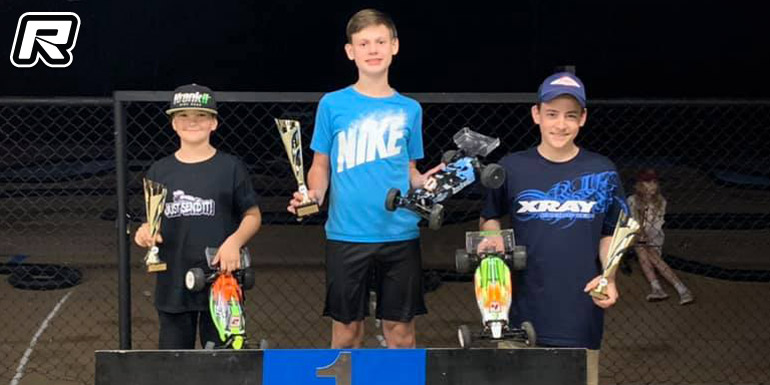 The Junior 17.5 class is slowing growing in South East Queensland with the best local young drivers showing up and a fast young kid from NSW, to see who could take the title. Local young gun Harry Lawance was fast out of the blocks taking Q1 but NSW hopefully Tristen Rich took Q2, Harry bounced back to take Q3 and Q4 to take the TQ spot. The finals were all Harry Lawance taking A1,A2 and A3 to take the state title followed by Tristen Rich in 2nd and local Flynn Marsh in 3rd.
Thanks to Gary Sturdy for the report.
---