July 16, 2019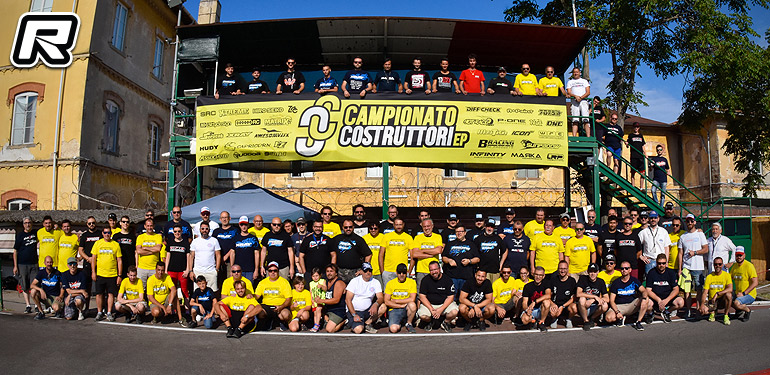 The opening round of the Italian 3-race Campionato Costruttori EP Series was held at the Gymnasium RC track in Livorno. The Campionato Costruttori EP is a new championship strongly desired by the Italian manufacturers and distributors of the electric racing sector who have joined to allow all racers to have fun in a healthy and constructive manner while racing in a highly competitive field. The series was also chosen by the Italian ACI covering body as a championship to assign Italian national titles, confirming the high level of organisation. This lead to a very high number of sign-ups already for the opening round of the championship.
Racing-wise and in the Touring Modified category it was the Xray driver Alessio Menicucci who won ahead fellow Xray driver Andrea Ghilotti and Capricorn pilot Kyle Branson.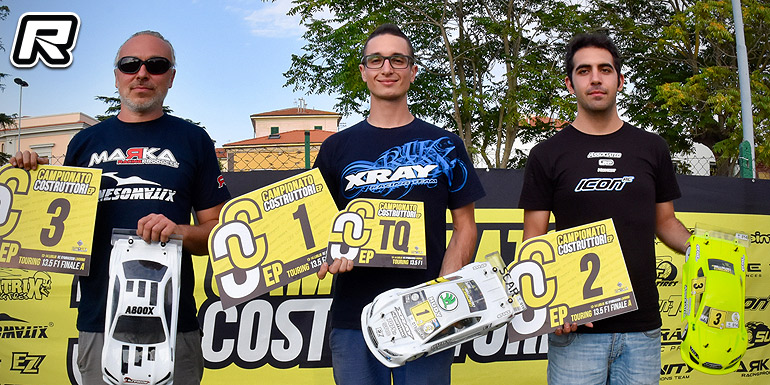 Xray driver Nico Catelani won the Touring 13.5 F1 category from Simone Alleotti (Team Associated) and Emiliano Dagliana (Awesomatix).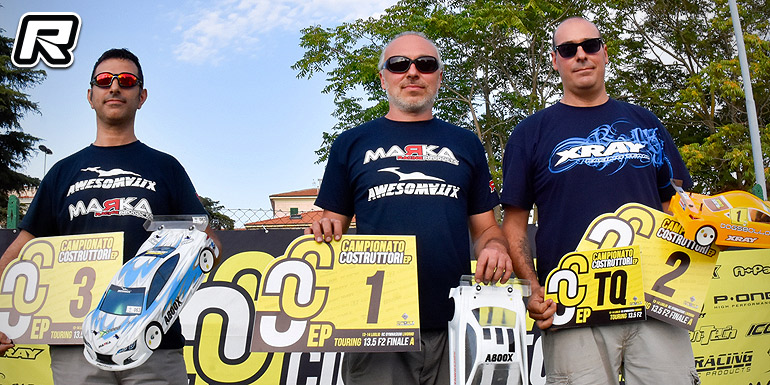 Emiliano Dagliana (Awesomatix) succeeded in the Touring 13.5 F2 category after an awesome battle with Yuri Zanobini (Xray), who finished 2nd ahead of Nik Quattromini (Awesomatix).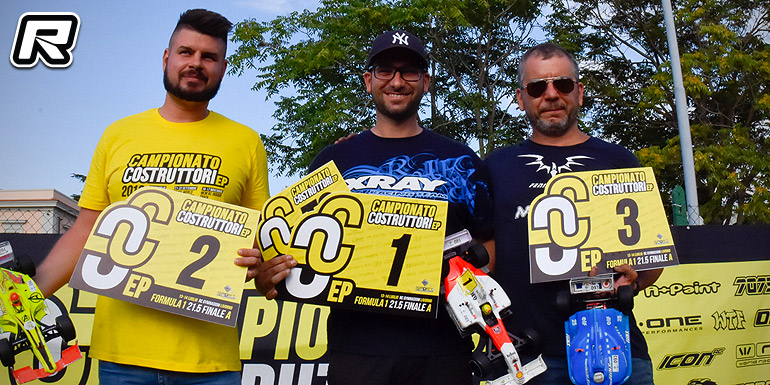 Simone Brocca crowns a perfect weekend with a victory in the Formula category, ahead of Luigi Sommaruga and Alberto Riboni.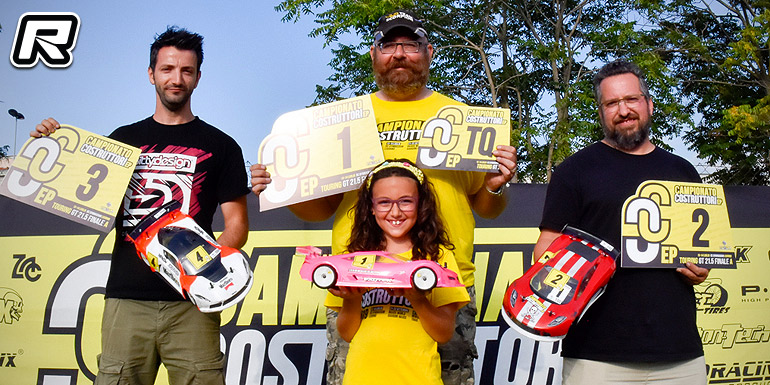 Finally Andrea Tonini (Team Associated) took the win in GT ahead of Matteo D'Ambrosio (Capricorn) and Stefano "Bitty" Rabitti (Awesomatix). The remaining two races will take place on the 21st and 22nd of September at the Naxos World circuit in Giardini Naxos and on the 16th and 17th of November at the MCM RC Indoor circuit in Ciserano.
Source: Monaco RC [monacorc.com]
---