July 3, 2019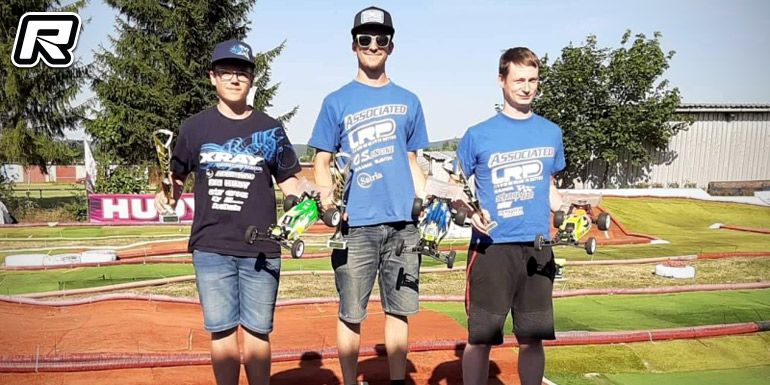 The astro turf track of Velke Opatovice played host to round 3 of the Czech 1/10th Electric Off-road Nationals last weekend. Max Götzl would make a clean sweep in the qualifiers, taking the overall TQs in 2WD Buggy, 4WD Buggy and Stadium truck, the latter two pretty much unchallenged while the 2WD TQ was decided in the tie-breaker with Marek Schiller who had to settle for 2nd after the qualifiers. The opening A-main of 2WD then also went in Max's favor as he will a flawless win from Ales Bidovsky in 2nd and Marek Schiller in 3rd. A2 however was a different affair as Max made some mistakes and he had to settle for 2nd behind Ales. A3 then saw Max fighting with Ales for most of the time, with a last-lap side-by-side tangle leaving Ales with the win from Max in 2nd, only a second behind. So Ales would take the overall from Max 2nd and Marek in 3rd.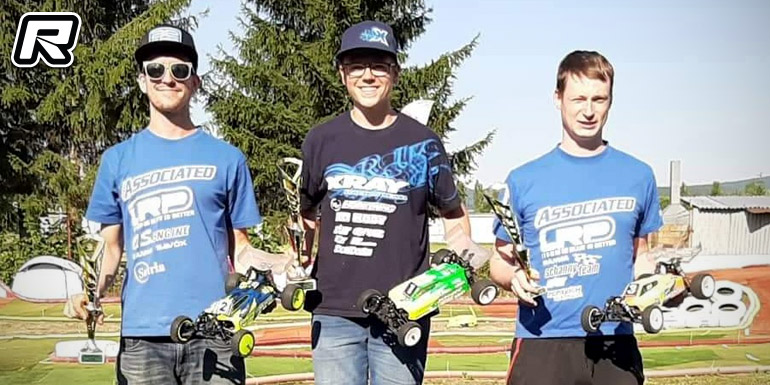 In 4WD Max and Ales swapped roles as Max had some mishaps in A1 that allowed Ales to take the win while A2 and A3 went in favor of Max who would take the overall win from Ales 2nd and Marek 3rd.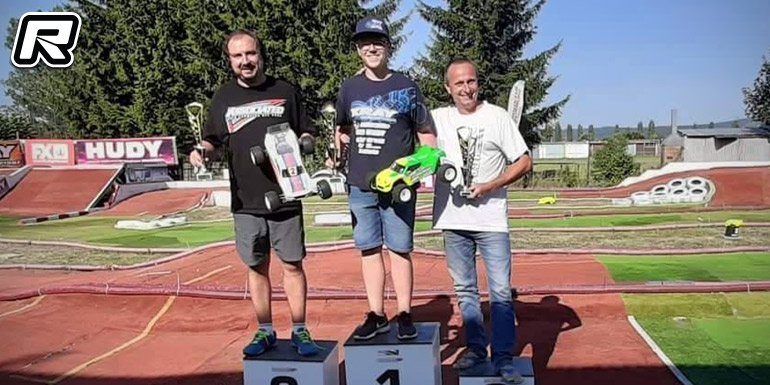 The Stadium Truck class was pretty much smooth sailing for Max who scored wins in A1 and A2 for an early overall victory while Jan Hoffman and Jaroslav Kopecky battled it out for the runner-up spot. Ultimately it was Jan who would hold the upper hand, leaving Jaroslav behind in 3rd place.
Source: Xray [teamxray.com]
---