July 15, 2019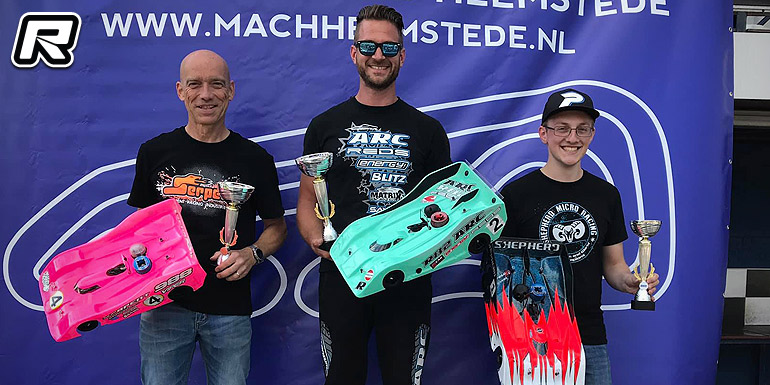 The fourth round of this year's Dutch IC Track Nationals was held at the MACH track in Heemstede this past weekend. In the premier 1/8th NK class it was Jesse Keller with the overall TQ some 1.2s in front of John Ermen as Joey Sorber came in 3rd, another five seconds behind. In the opening lap of the half-hour long A-main John would get past the leader only five corners after the start and from there he never looked back to take the win with his ARC car a lap in front of Serpent's own Michael Salven. Shepherd racer Jesse Keller came in 3rd, another lap down, to round out the podium from Joey Sorber in 4th and Martin Zevenhoven in 5th.
In the slightly slower 1/8th Nomac class it was Frank Beets with the overall TQ from Jarno Holtmann. The 30-minute main final then again had Frank holding the upper hand as Alex Everling came in 2nd, some four laps down on Frank. Jarno Holtmann came in 3rd to round out the podium another lap down.
In 1/10th 200mm Touring it was Milan Holthuis with the overall TQ and he would also walk away with the silverware after the 30-minute main final, leaving behind Wiebe Bartelink in 2nd and Dave de Ruiter in 3rd.
Image: John Ermen
---