July 22, 2019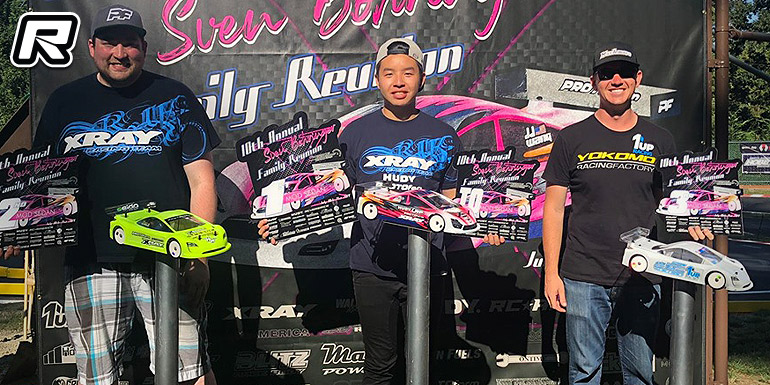 Timezone Raceway of Battle Ground, Washington played host to the annual Sven Böhringer Family Reunion race, attracting over 150 entries in the six cases of 1/8th Masters, 1/8th Open, GT8, 1/10th 200mm Nitro, Touring Modified and Touring 17.5T Stock. In Touring Modified, drawing nearly 30 entries, it was Xray's JJ Wang with the overall TQ some 0.019s in front of Xray teammate, Korey Harbke. After the triple A-main events it was still JJ on top, thanks to winning A2 and A3 for the overall as Korey had to settle for 2nd with 1-2-5 finishes. 8th place qualifier, Yokomo's Randy Caster came in 3rd to round out the podium.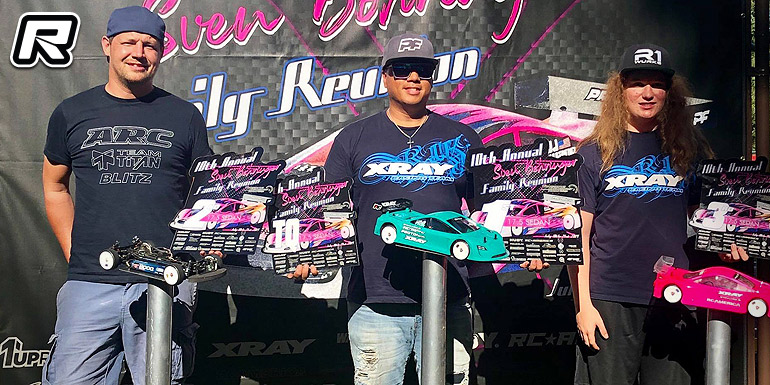 Over in Touring Stock 17.5T it was Xray's Lex Tyler with the overall TQ and he also came out on top after the A-mains, taking wins in A1 and A2. 3rd place qualifier, ARC's Henrik Heitsch won A3 to cement his overall runner-up spot from Alex Fera (Xray) in 3rd.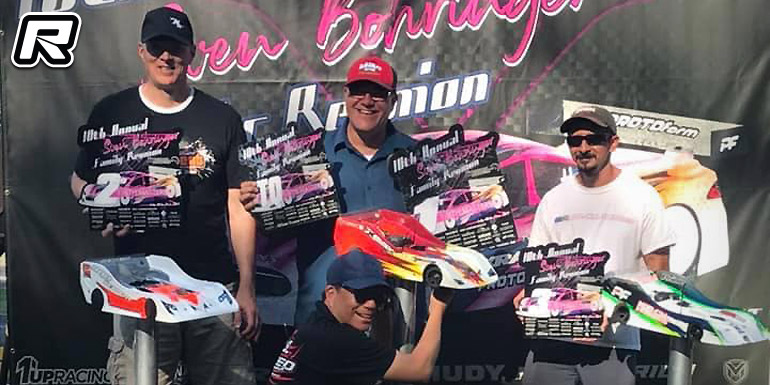 In the 1/8th Masters class the world-famous Scotty Ernst was flying. Scotty took the overall TQ in what is an unusual class for him, and he also brought home the win in the 30-minute A-main encounter, some four laps in front of Jeff Whiting as Eric Vasutin came in 3rd to round out the podium.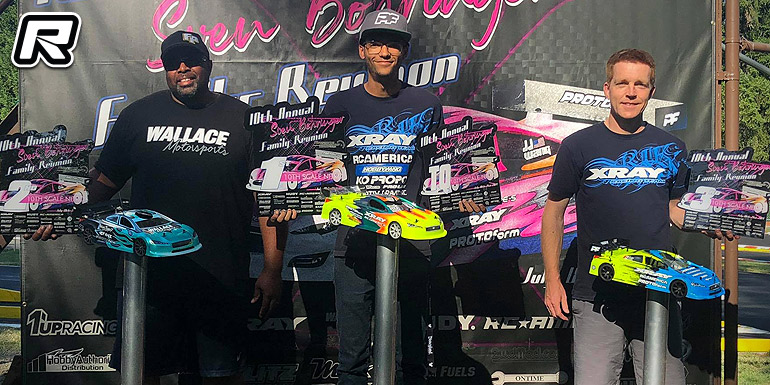 In the 1/10th 200mm Nitro Touring category it was Bryce Butterfield with the win from Brian Thomas on the runner-up spit while Blake Bell completed the top 3 result.
Source: Protoform [racepf.com] | Rick Wang
---