July 19, 2019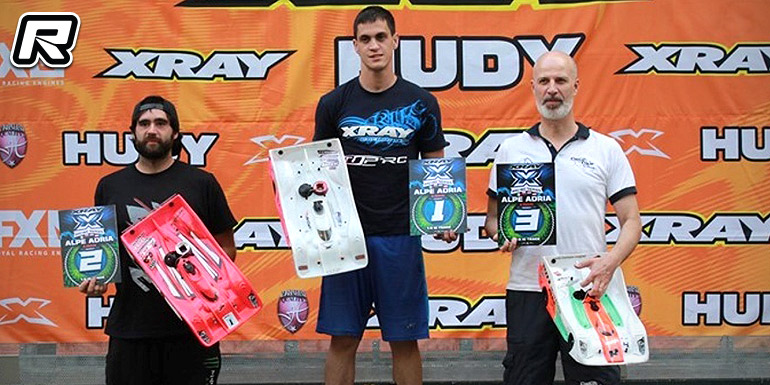 The third and final round of this year's Xray Racing Series Alpe Adria was held at the Fener track in Italy. The finale attracted familiar and new faces with a couple of 1/5th scale regulars attending in the 1/8th class – making for some competitive racing. In the end it was local hero Mattia Collavo with the overall TQ in the premier 1/8th IC Track class, in front of large scale European champion B.A. Arnaldi and 1/8 EC-B finalist Nejc Mihelic. The 1/8 GT pole sitter was Luciano Bordin in front of Antonio Pucci and Michele Finato while in Super Touring. In Electric Touring Stock it was Luca Guerra on pole in front of Kristjan Miklozic and Edoardo Spongia. The 1/10th Formula class was lead by Cristiano Sartor from Luca Girotto and Stefano Poloniato and finally in the Super Touring category the pole sitter was the Genius racing boss Noacco Zeno in front of Matteo Sartor and Alessandro Pasa.
The finals proved to be pretty exciting as some of the fast drivers suffered in qualifying and now focussed on the finals to gain some positions. In 1/8th IC Track the final was just incredible till the end since ten drivers were racing on the very technical track. After 30 minutes of racing the win went to Nejc Mihelič in front of Mattia Collavo who was fast, but had to refuel more often and decided to change all four tires. The 3rd place went to Francesco Mionetto.
IC Track top 3 results:
1. Nejc Mihelic – Xray
2. Mattia Collavo – Shepherd
3. Francesco Mionetto – ARC
In 1/8 GT it was Luciano Bordin with the overall win from Antonio Pucci and Fabio Callegari in 2nd and 3rd respectively.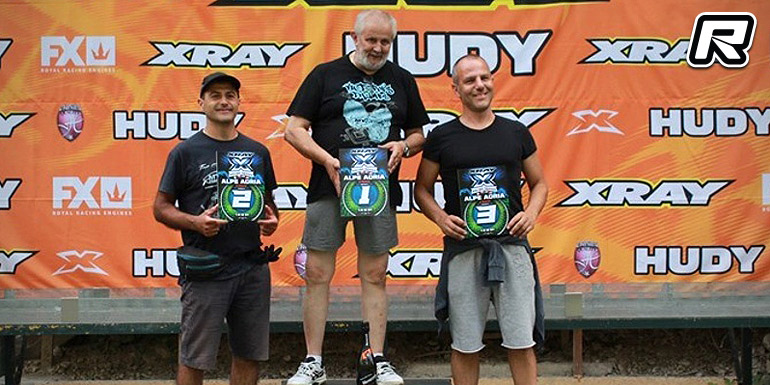 1/8 GT top 3 results:
1. Luciano Bordin – Mugen
2. Antonio Pucci – n/a
3. Fabio Callegari – Xray
In 1/10th Super Touring the win went to Matteo Sartor as Noacco Zeno and Alessandro Pasa completed the top 3 podium result.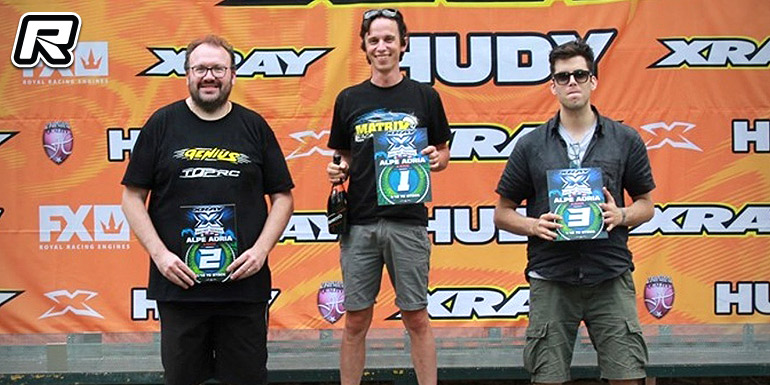 Super Touring top 3 results:
1. Matteo Sartor
2. Noacco Zeno
3. Alessandro Pasa
In 1/10th Touring Stock 13.5 the victory went to Luca Guerra from Kristjan Mikložič 2nd and Edoardo Spongia 3rd.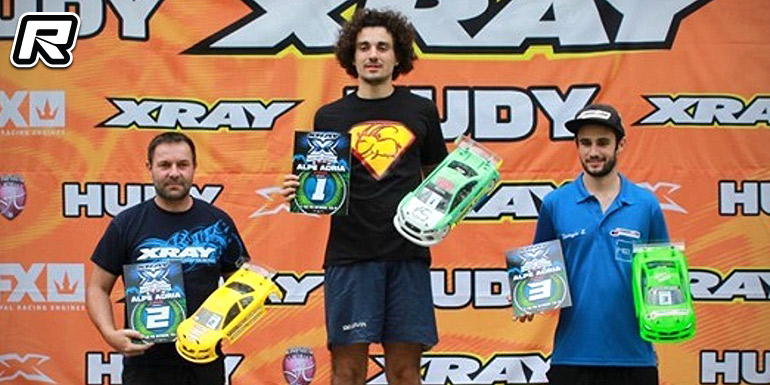 Stock top 3 results:
1. Luca Guerra – Capricorn
2. Kristjan Miklozic – Xray
3. Edoardo Spongia – Team Associated
In the Formula class it was Valentin Mis with the overall win, coming from 4th on the grid. Cristiano Sartor ended the day on the runner-up spot as Luca Girotto completed the top 3.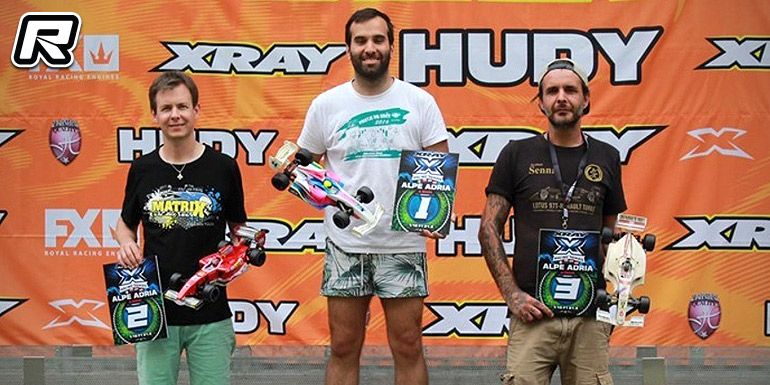 Formula top 3 results:
1. Valentin Mis – Xray
2. Cristiano Sartor – Xray
3. Luca Girotto – Infinity
Source: Xray [teamxray.com]
---