August 22, 2019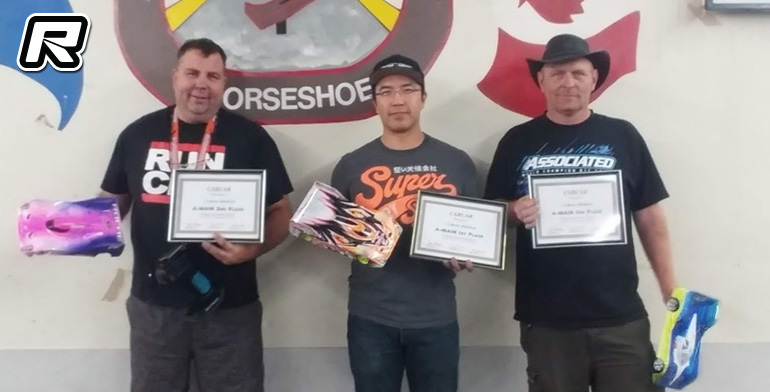 Last weekend the Calgary Alberta Radio Control Auto Racers (CARCAR) hosted their indoor onroad 'Summer Slam' trophy race in Calgary Alberta, Canada. The participants came from all across western Canada to battle for a chance to have a place on the podium. In 1/12 scale modified the cars were absolutely flying and we had Tommy Tam (YRX-12) pull the quickest lap times to TQ and win. 2nd place went to Rob Mcquarrie (P12 Evo) taking 2nd and Ryan Babcock (12R6) sitting 3rd.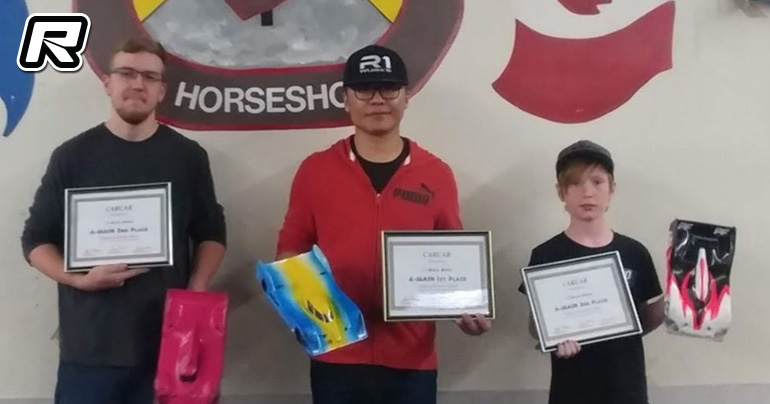 1/12 scale stock saw Sammy Lee (P12 Evo) working his magic and dominating the field to take TQ and win. Matt Green (Xti WC) finally got his car dialed in for the final two qualifiers and continued his good work to take 2nd overall. Young gun Rylan Babcock (12R6) had a lot of back and forth moments with 4th place, but won the battle in the last few laps to take 3rd place on the podium.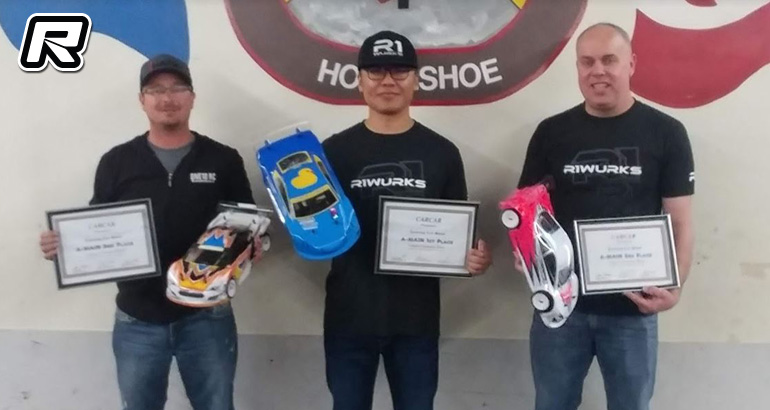 In TC stock once again Sammy Lee (A800x MMCX-A) had total domination on all qualifiers to take TQ and win, Chris Jackman (A800x Evo) had a few bobbles with lap traffic but was able to hold onto 2nd throughout the main, Walter Slaney (A800x MMCX-A) had the highest consistency for the main and sat at a respectable 3rd place on the podium.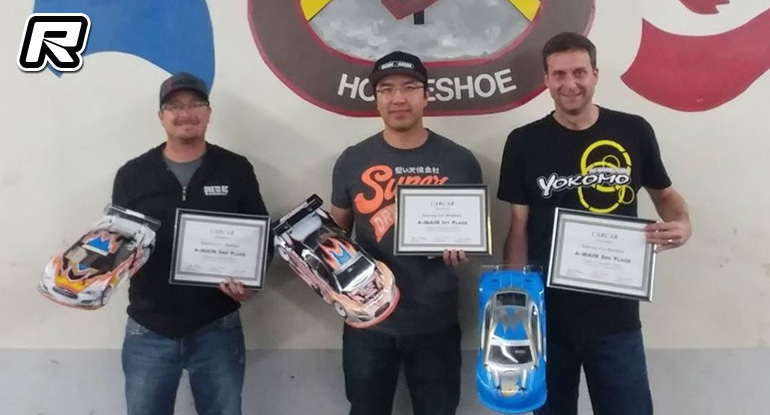 TC mod Sammy Lee (A800x MMCX-A) held TQ throughout all 5 qualifiers. A body tuck after a light touch on the boards earlier on allowed Tommy Tam (A800X MMCX-A) and Chris Jackman (A800X MMCX-A) to lead the field. Chris held tight as Sammy was on his tail throughout the first half until a slide cause him to crash out. This allowed Blaine Everingham (BD9) to battle his way up to finish 3rd on the Podium. 1st place Tommy Tam, 2nd Chris Jackhammer, 3rd Blaine Everingham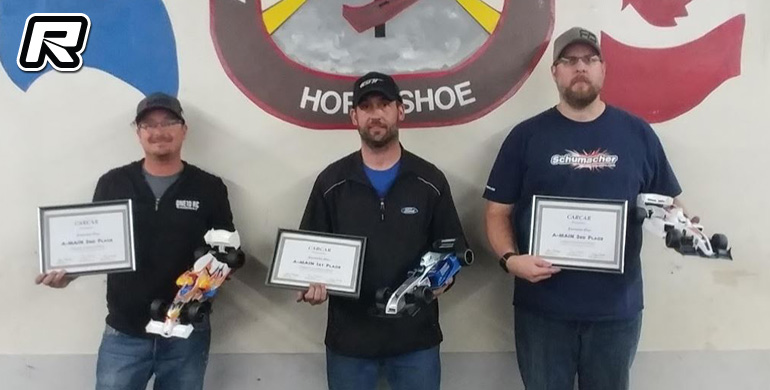 F1 saw a field with novice to veteran drivers. In the A main, Chris Jackman (F6) TQ throughout all qualifiers. On the main he tapped the boards earlier on and allowed Jeff Fisher (F6) to take the lead and win with Chris ending in 2nd. It was a hard battle between 3rd place Jon Werkman (X1) and 4th place. With lots of back and forth action for Jon, he was able to capture a podium finish at the buzzer.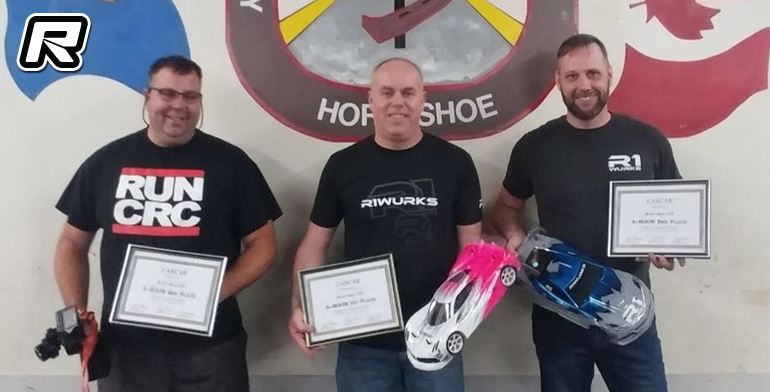 USGT was lots of fun to watch. The A main contenders were all equally skilled but it was Walter Slaney (A800xa) that was able to take pole on the grid. It was a clean start on the main, but lots of bumper to bumper action saw position changes every second. Tyler Reil (TC7.2) was able to dial in his car in the latter qualifiers to put pressure on Walter. He took the lead earlier on only to fall back on lap traffic. Tyler would fight his way back up to finish 2nd while Walter took the win. A surprise finish went to Rob McQuarrie (419XR). He had lots of position changes throughout but was able to finish a respectable 3rd on the podium.
Thanks to Sammy Lee for the report.
---