August 5, 2019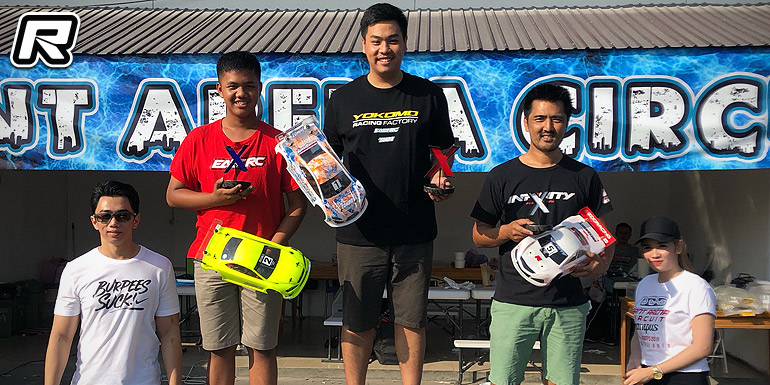 The annual Xcampus Challenge was held at the Gian Arena Circuit in Banjarmasin, South Borneo, Indonesia this past weekend. The event attracted 55 drivers with Touring Modified being the primary class. It was Bowie Ginting who took the overall TQ spot ahead of Christian Mamesah and Hijrah Saputra and also the main finals went into Bowie's favour who secured the overall victory by winning A1 and A2, followed by Christian who won A3 while Peter Anthonijsz took overall 3rd.
Modified Touring final results:
1. Bowie Ginting – Yokomo/Zombie
2. Christian Mamesah – Xray/Hobbywing
3. Peter Anthonijsz – Awesomatix/Orca
4. Hijrah Saputra – Yokomo/Hobbywing
5. Teddy Syach – Tamiya/Hobbywing
6. Arya Seta – Xray/Dash
7. John Ambar – VBC Racing/Muchmore
8. Bovy Wibowo – Xray/Hobbywing
9. Ari Azhari – Tamiya/Hobbywing
10.Ridhwan Suteja – Xray/Hobbywing
Thanks to Bowie Ginting for the report.
---