August 13, 2019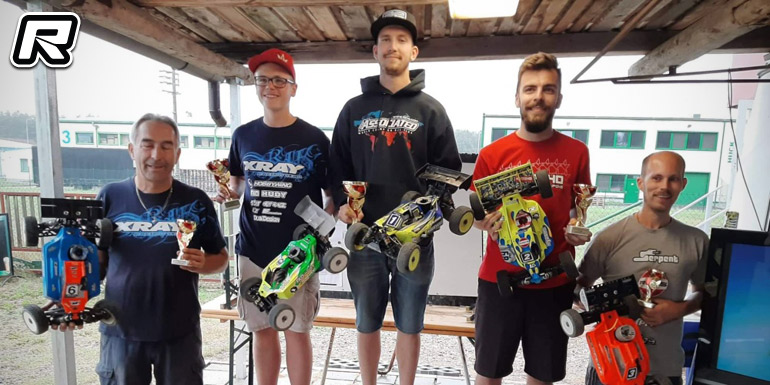 The final two rounds of the 2019 Czech 1/8th Off-road Nationals took place last weekend at the Horni Jeleni track. The weekend kicked off on Friday with practice on a very dusty track but overnight rain meant the track would be wet for Saturday morning. Max Götzl started the qualifying with TQ runs in both Nitro and Electric buggy, which was followed by another two double TQs in Q2 and Q3. In Nitro Ales Bidovsky lined up 2nd with Jiri Mara in 3rd, while the E-Buggy top 3 was completed by Ales in 2nd and Marek Schiller in 3rd.
The finals started as usual. The Semi B saw a clean run and Max was able to win A1 of E-Buggy, but after that, it was time for the Semi A and the rain came during the race. This led to slower times for the drivers, but Max still tried to push as much as he could. After the end of the Semi, the rain got even heavier, so after some time the race got cancelled. As both Semis were run, the Nitro results were taken from the semi results, handing Ales Bidovsky the win from Max Gotzl and Tomas Kapicka.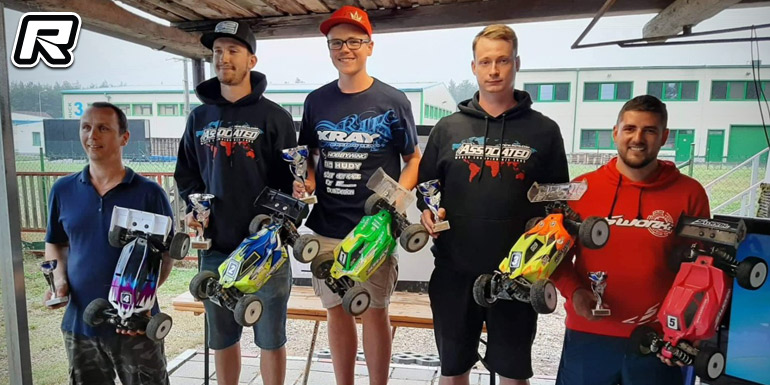 The E-Buggy results were taken from qualifiers as only one main was run, so Max took the win from Alex and Marek.
The rain on Saturday stopped in the evening, so on Sunday morning the track was still pretty wet when going into round 5 of the championship. The organisers decided to wait and let the track dry and after more sawdust was applied the opening round of qualifiers would be held on a drying track. In E-Buggy it was Ales Bidovsky with the overall TQ with Max in 2nd and Marek in 3rd. Over in Nitro Max took the overall TQ from Ales in 2nd and Jiri in 3rd.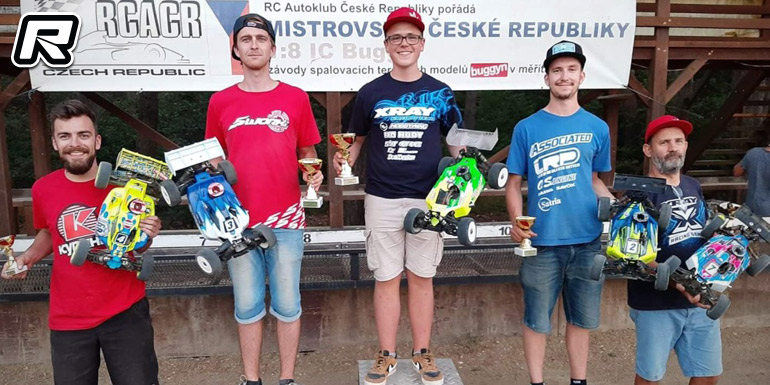 For the Nitro Semis the track had grooved in making for equal conditions for both finals. Max was on top of this game and took the pole position for the 45-minute A-main event with Alex 2nd and Jiri in 3rd. The final then saw Max checking out early and ending the main with a good margin on Jiri Mara in 2nd and Ales Bidovsky in 3rd.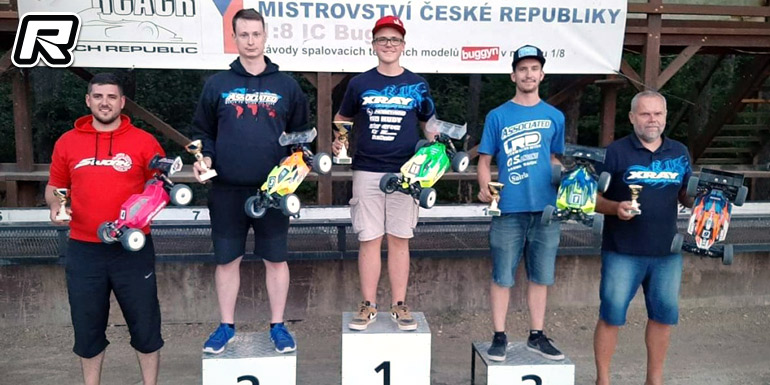 E-Buggy saw two more flawless runs of Max for his second overall win on Sunday, leaving the field to battle for the remaining podium spots in A3. In the end it was Marek Schiller with the overall runner-up spot from Ales Bidovsky in 3rd.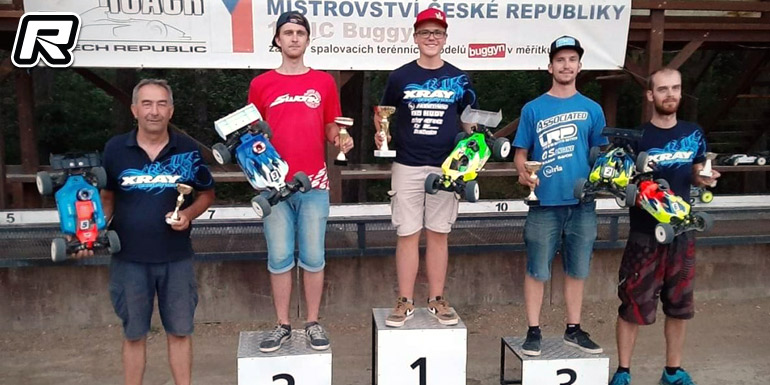 With the results Max brought home both the Nitro and Electric Championships with Jiri Mara coming in 2nd and Ales Bidovsky rounding out the top 3 in Nitro.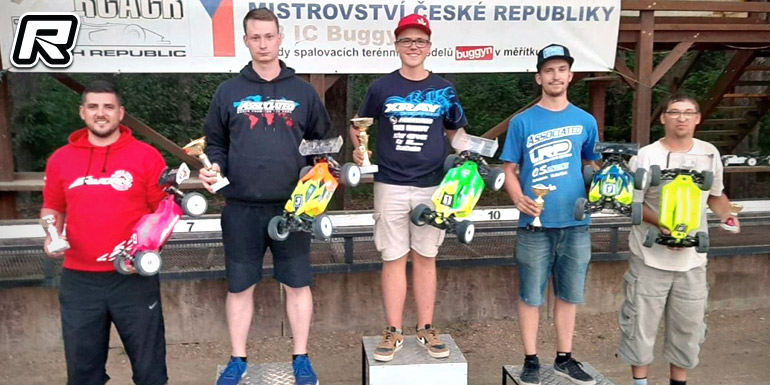 Over in E-Buggy and behind Max, it was Marek Schiller with the vice-championship from Ales Bidovsky in 3rd.
Source: Xray [teamxray.com]
---