August 21, 2019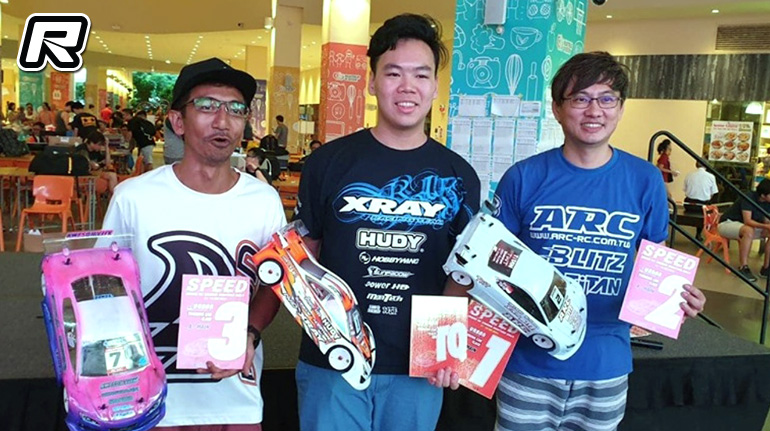 The Urban RC Indoor Masters was the first indoor carpet buggy and touring car event in Singapore in the past few years. Held at a local community centre, the event attracted many spectators to the main racing action, free-to-play public track and racing simulators as well as the ongoing RC drift event right behind the track. The schedule was split by running the 2wd and 4wd buggy classes on Saturday, with 17.5 Touring and Formula classes run on Sunday, alongside the support classes of EuroTruck, 2WD Mini and 4WD Mini.
On Saturday, local Xray driver Esmail Apandi attained Top Qualifier honours but he was made to work hard for the overall win in the class, passing Julien Foo on the final lap of A3 to take the win in his Xray XB2. The podium was completed by Julien and Don Cheo.
2wd Buggy Results:
1. Esmail Apandi
2. Julien Foo
3. Don Cheo
The track was then converted to on-road layout and open for practice for a few hours. Traction was immediately up and the drivers worked hard into the night getting used to the unique surface as this was the first time racing on carpet for most of them.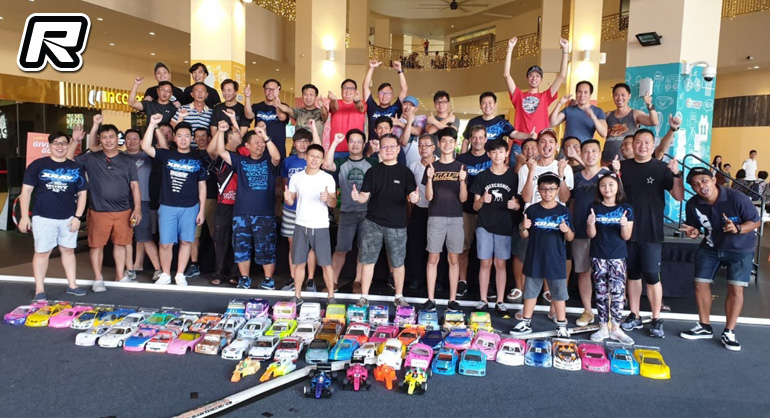 In the 17.5 Touring car class, Dominic Quek's Xray T4 was great from the beginning and was setting the pace. 1st in seeding practice, 1st in all 3 rounds of qualifying and 1st in the first 2 A-finals gave Dominic the overall TQ and win, with hot lap of the day being the cherry on top. The battle for the podium spots was fierce between PY Tang, Esmail Apandi and local EC Wee, with PY and Esmail eventually holding on to their 2nd and 3rd qualifying spots respectively.
17.5T Touring Results:
1. Dominic Quek
2. PY Tang
3. Esmail Apandi
Source: Xray [teamxray.com]
---