August 14, 2019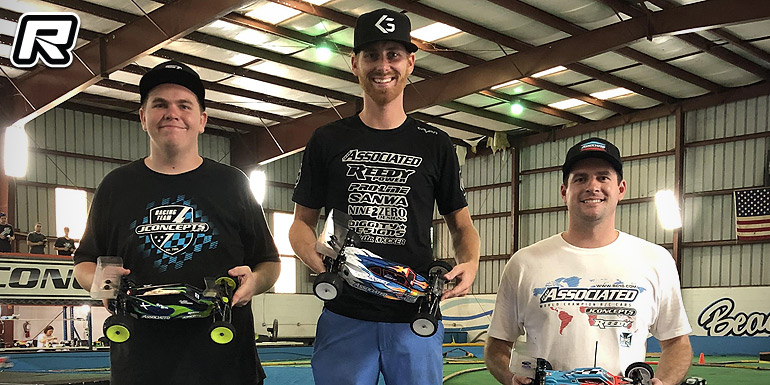 Beachline Hobbies & Raceway was the host for round 2 of the 2019 JConcepts Super Indoor Tour over the weekend. Beachline Raceway is a unique indoor track that uses an artificial turf rolled out over top an old dirt track that gives racers that off-road feel, but with endless amounts of traction. With the unique track conditions, the local fast guys seem to have an extra gear and can be tough to catch throughout the single day race. Race day began with early morning practice as 101 entries prepared to do battle throughout qualifying and the double main format used in this new series. Qualifying was ultra-tight with the "best 3-lap" system being used as racers traded the top seed 5 and 6 times throughout a 4 minute qualifier bringing extra excitement to each and every heat. The double main format once again proved exciting as many racers took advantage of the 2nd chance main. 2WD Mod Buggy had some great battles, but it was local favorite Kai Goff that had a perfect weekend winning the double A-mains. Lee Setser and Brett Kingsbury would tie for 2nd, but it was Lee who took the tie-breaker for 2nd overall and Brett 3rd.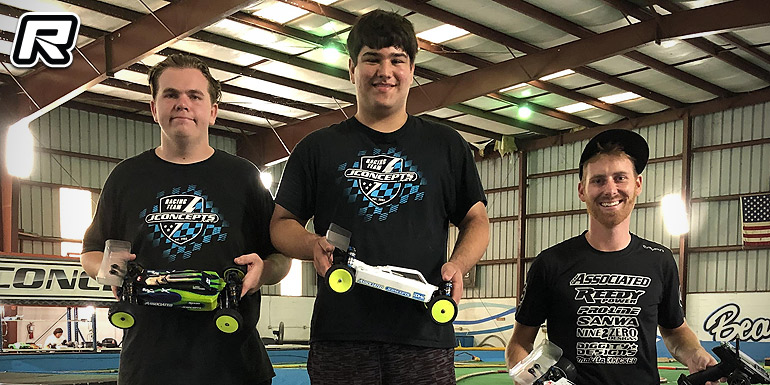 4WD Mod Buggy saw some great racing with 2 different winners, but it was Julien Oliveras who won the tie-breaker by .5 of a second over teammate Lee Setser who would settle for 2nd and Kai Goff taking 3rd.
13.5 4WD Buggy had a nice 3-way battle, but it was Jabin Carlton taking the overall win with a tie-breaker over Melvin Perez in 2nd, and John Prickett in 3rd.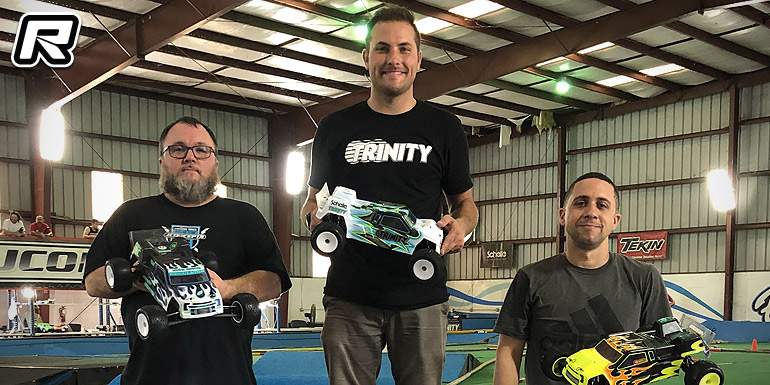 13.5 Stadium Truck saw Jeremy Harris taking the overall win with his double A-main dominating performance over Billy Bruce in 2nd and Kevin Castillo in 3rd.
Expert 17.5 Buggy saw a perfect weekend by AJ Marasco as he TQ'd and won all of his races for the overall win. Local fast guys Melvin Perez and Billy Bruce would trade 2nd place finishes in the double main format, but it was Melvin who would win the tie-breaker for 2nd and Billy in 3rd.
Independent 17.5 Buggy proved to be a great race with 2 different winners, but it was Joey Andre winning the tie-breaker from Kyle Newhouse for the overall win. Kyle would settle for 2nd, and Kevin Castillo finished 3rd.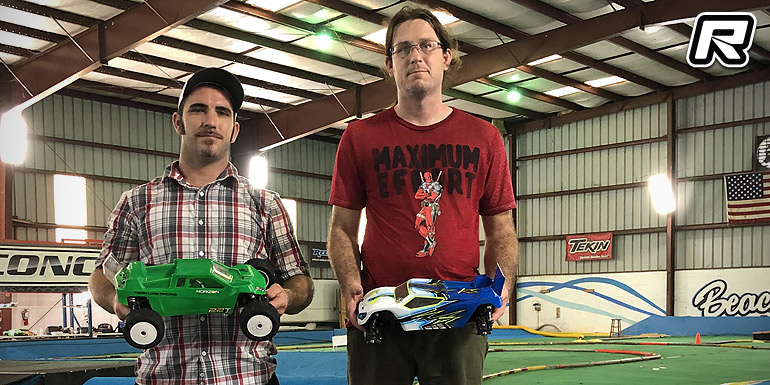 Independent 17.5 Truck saw a great battle, but it was Jason Davis who won both A-mains for the overall win, TQ Joey Andre finished 2nd, and William Godwin rounded out the top 3.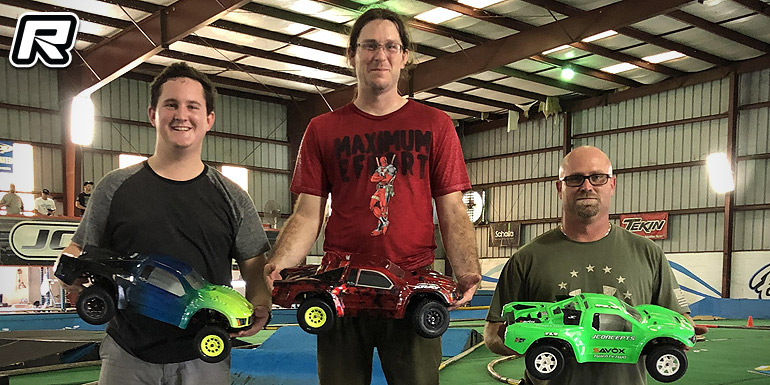 Independent 17.5 SCT was dominated by Jason Davis taking another double win. Brad Easom and Aaron Wells would tie for 2nd with Brad winning the tie-breaker for 2nd overall and Aaron would settle for 3rd.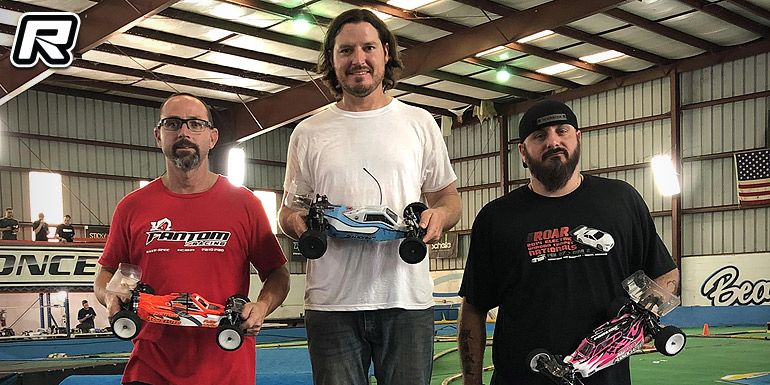 40+ 2WD Buggy had a dominating performance by local racer Jabin Carlton taking the double A-main win over John Prickett in 2nd and Jason Hall in 3rd.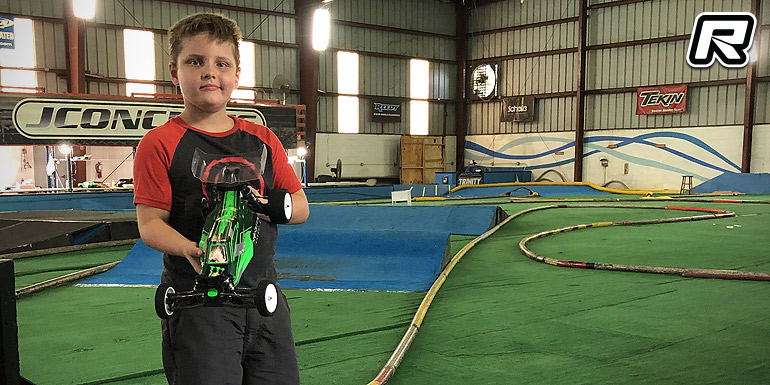 Open Novice was won by Billy Johnas, young Daniel Raytharckmorton would finish in 2nd, and Stephen Rakocy in 3rd.
The final stop of the 2019 Super Indoor Tour will be September 28th, hosted by SS Hobbies & Raceway.
Source: JConcepts [jconcepts.net]
---