August 27, 2019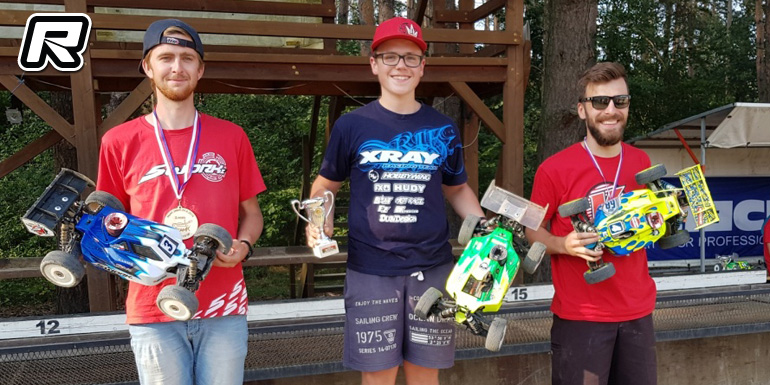 The penultimate round of the 2019 Czech Open series was held in Horni Jeleni last weekend. Following free practice on Friday, the race started on the Saturday morning with qualifying. Xray driver Max Gotzl was able to take the overall TQ in both Nitro and EP classes, after winning all 4 qualifying rounds. Jiri Mara and Tomas Kapicka took 2nd and 3rd in the Nitro class, with Marek Ornst and Jiri Dvorak took 2nd and 3rd with E buggy. In Nitro it was again Gotzl who was fastest in the Semis, followed by Tomas and Jiri Benes in 3rd on the main final grid. The start went ok for the pole man but a long stop to adjust the engine lost him some time in his first pit stop, but was able to make it back. In the end Max was able to cross the finish line with the win, with a gap of two laps over 2nd placed Jiri Mara, followed by Tomas in 3rd.
1/8 IC Buggy Results
1. Gotzl Max
2. Mara Jiri
3. Kapicka Tomas
Once again Max Gotzl was able to convert the TQ in E buggy into a win already after the A1 and A2 with a big lead in both. The A3 was to decide the rest of the podium between Marek and Jiri, Jiri was in the lead but suddenly his car stopped because of some technical problem which allowed Marek to take the A3 and overall 2nd, followed by Jiri in overall 3rd.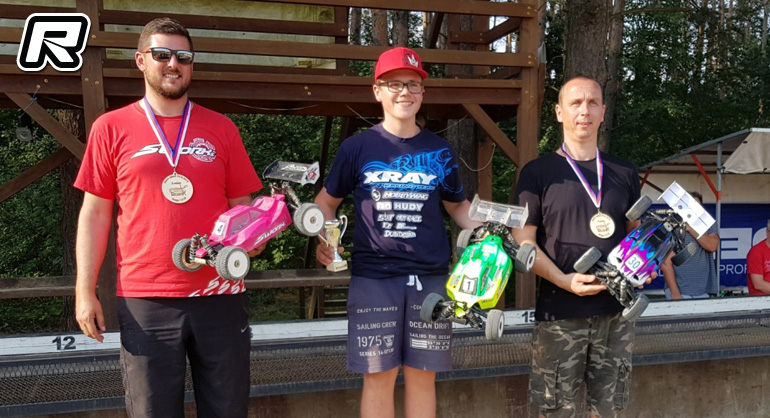 1/8 E Buggy Results
1. Gotzl Max
2. Ornst Marek
3. Dvorak Jiri
Source: Xray [teamxray.com]
---