August 14, 2019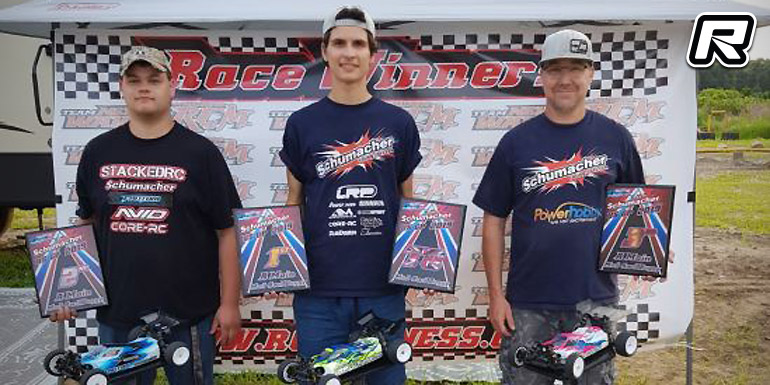 The annual US GP took place for the second time last weekend. It was once again held at the superb venue in Connecticut of RC Madness. Chris Marcy and his team of people had done a superb job at preparing the track and facilities ready for this event. They even managed to organise the lovely sunshine this year too. Friday was a day of practice and many drivers turned up for this. In the end there were almost 200 entries across all classes. Michal Orlowski and his father Maciej had made the trip across from Poland, they were of course on hand for any technical questions and set up advice that anyone needed. Qualifying took place on Saturday and there was one more qualifying round followed by all mains on Sunday. There was some very close qualifying times, which would mean some superb finals. When the dust had settled it was Michal with the 2WD Mod A-final win from Jeff Statkiewicz in 2nd and Keith Smart in 3rd.
2WD Modified final result:
1. Michal Orlowski
2. Jeff Statkiewicz
3. Keith Smart
4. Thomas Kauffman
5. Brent Sianez
6. Justin Allen
7. Steve Maizer
8. Tyler Marcy
9. Scott Furtado
10.Carl Engelmann
The 4WD Mod Buggy class also saw Michal bringing home the win with Jeff on the runner-up spot. Steve Maizer came in 3rd to round out the podium.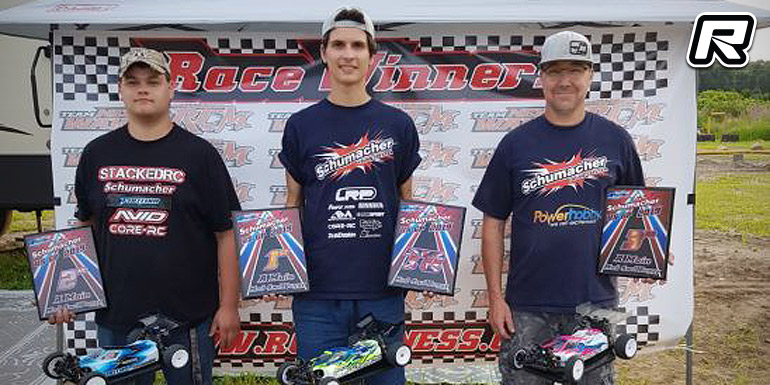 4WD Modified final result:
1. Michal Orlowski
2. Jeff Statkiewicz
3. Steve Maizer
4. Scott Furtado
5. Carl Smart
6. Keith Smart
7. Brent Sianez
8. Nick Otto
9. Ed Gaunt
10.Justin Allen

4WD 13.5 final result:
1. Jeff Statkiewicz
2. Carl Engelmann
3. Tony Newland
4. Matt Poirier
5. Nick Otto
6. Justin Allen
7. Scott Furtado
8. Carissa Figelski
9. Mark Smyka
10.Steve Fiume
2WD 17.5 Expert final result:
1. Jeff Statkiewicz
2. Carl Engelmann
3. Robert Smith
4. Matt Poirier
5. Travis Harrington
6. Tim Benson
7. Mark Surpenant
8. Tony Newland
9. Andrew Bishop
10.Steve Fiume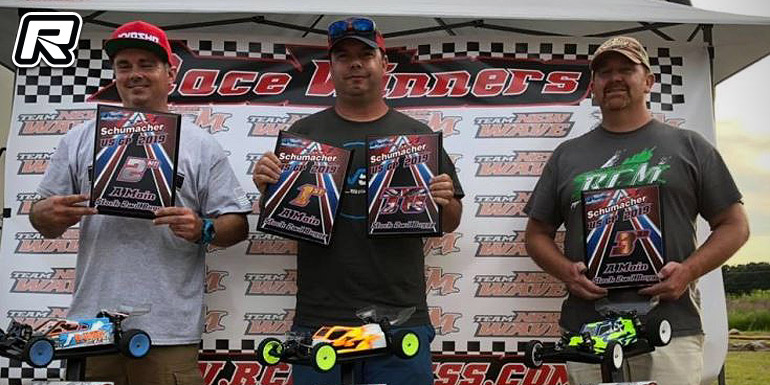 2WD 17.5 final result:
1. Athony Jesmond
2. Nick Berube
3. Tom Audet
4. Joe Villar
5. Will Rouleau
6. Spencer St Pierre
7. Paul Q
8. Sylis McDaniel
9. Pat Palmer
10.Kurt Ozborn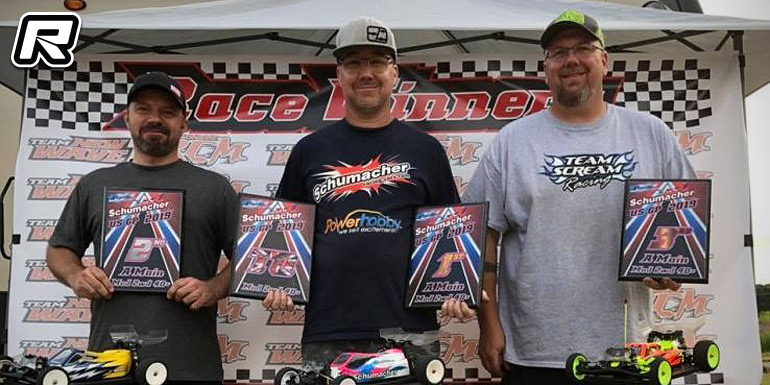 40 Plus 2WD Modified final result:
1. Steve Maizer
2. Luke Bus
3. Mark Smyka
4. Nick Berube
5. Scott Furtado
6. Nick Otto
7. Fast Eddie Robinson
8. Ed Gaunt
9. Dan Fitzgerald
10.Matt Noto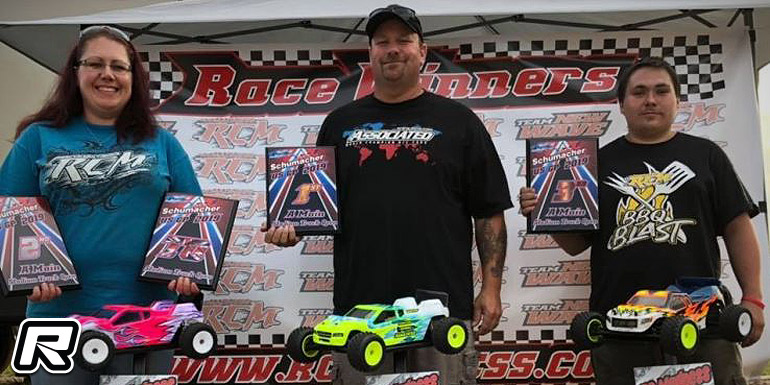 Mod Stadium Truck final result:
1. Dan Grathwohl
2. Carissa Figelski
3. Pat Mac & cheese
4. Nargly Charle
5. Mark Suprenant
6. Paul Silvestri
7. Will Blanck
8. John Minerich
9. Brendan Negri
10.Juan Lopez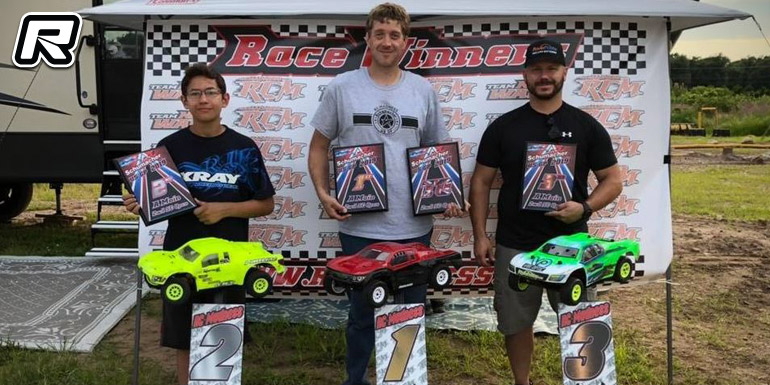 2WD Mod Short Course final result:
1. Randy White
2. Spencer St Pierre
3. Jerrod Stevens
4. Joel Mars
5. Jesse Hartman
6. Nick Berube
7. Eric Bresnahan
8. Will Blanck
Source: Schumacher [racing-cars.com]
---