September 19, 2019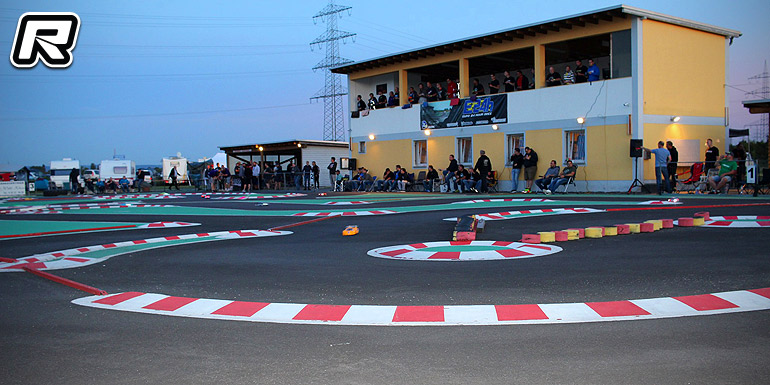 Last weekend the 20th annual E24h Race was held on the iconic Andernach outdoor asphalt track in Germany. The event has a long history and took place on several different outdoor tracks during the last years before it now returned to its birthplace. The attendance was very high as 140 drivers from Germany, Great Britain, The Netherlands and Belgium made their entries in 20 teams of seven drivers each. On a sunny Saturday morning all teams received their mandatory Yokomo SD Sport chassis kits, equipped with a Hobbywing 17.5T combo, Silverback LiPos and Volante tyres. Main organiser Uwe Rheinard together with the event supporting Tonisport crew took charge of providing all required stuff for the teams. After the drivers meeting the teams had to build their cars according to the manual and shortly after lunch the race started on its very long journey of 24 hours.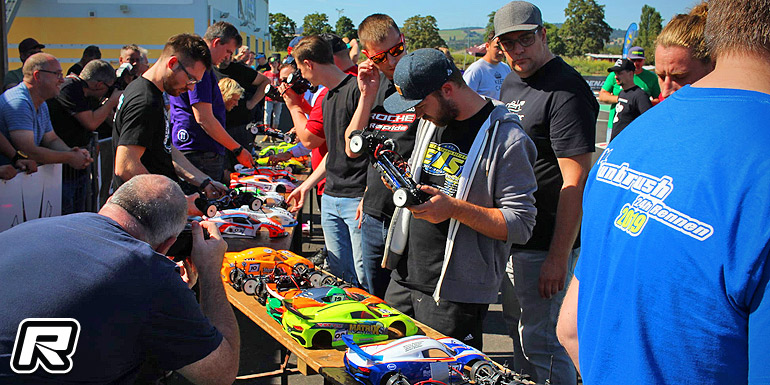 All teams prepared a Bittydesign Venom GT body shell with LED lighting prior to the event and it was really impressive to see all the 20 cars on track with their great looking bodies. During this long endurance race the teams had to manage a lot of different challenges. Every half an hour it was time for a battery change in the pit stop area and the tyres were changed three times as well.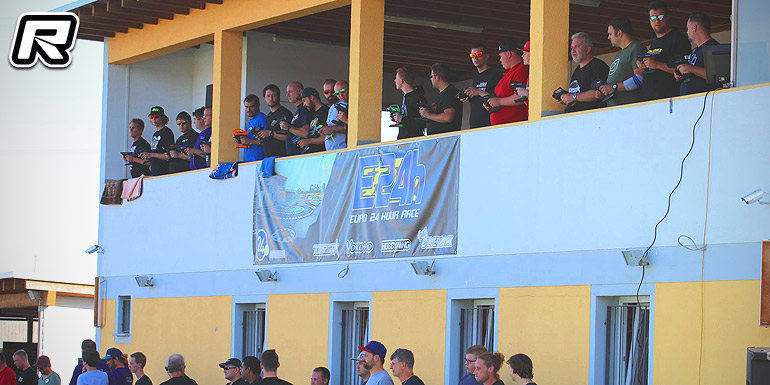 In this case teamwork was the essential tool on the way to success. In the evening when it got dark, the LED lights in the cars created a very unique look and the drivers needed all their skills to keep the cars on the technical track in Andernach without making any mistakes. On early Sunday morning it was still cold from the night and the rising sun brought back the shine on the cars which were still running lap after lap on the track.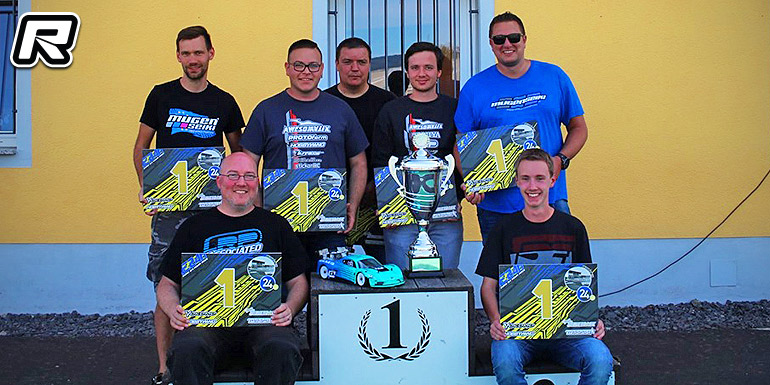 Also the drivers seemed to be happy as it got warmer again and after a super intense race team Wilde 13 (3462 laps/761km) crossed the finish line in 1st position, while team CH3NO2 Black Falcon (3443 laps/757km) came in 2nd with team LMI-Racing.com (3435 laps/755km) rounding out the podium in 3rd. All teams could finish the race and there were almost no technical issues instead of some broken plastic parts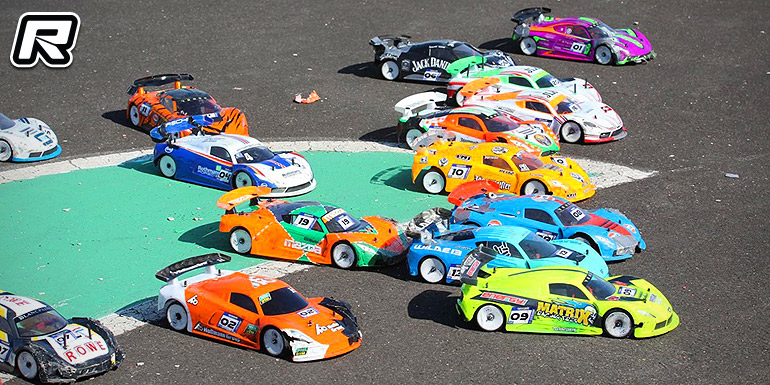 During the following trophy presentation every driver received his personal winner plate which will always remind him of this unique event which really showed the spirit and sportsmanship that makes RC racing the great sport it is. More images and details can be found on social media here.
Source: Tonisport [tonisport.de]
---