September 3, 2019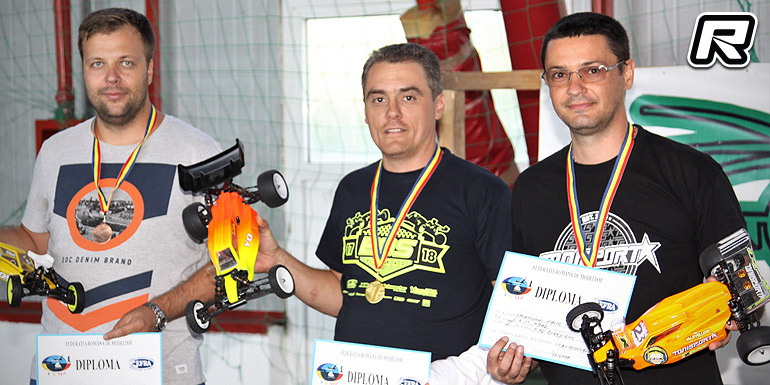 This year's Romanian 1/10th Buggy Nationals were held in Pucioasa on a technical, high-traction indoor carpet track. In the Senior 2WD Buggy class it was the duo of Catalin Matei and Cristian Faur who battled it out with Catalin, top qualifier, made it to the top opening two A-main events. Cristian Faur had to settle for 2nd in front of George Vladu to complete the podium.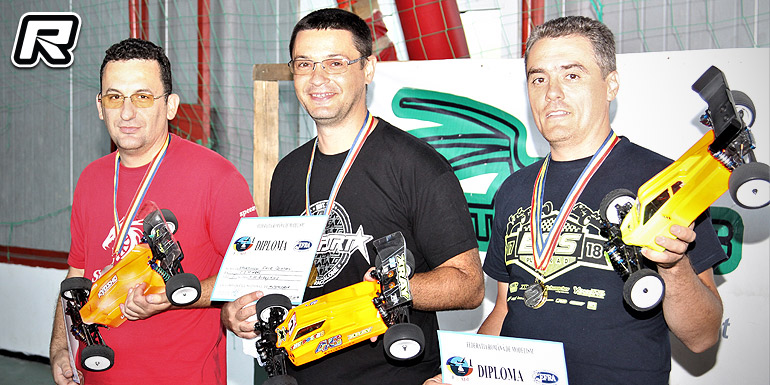 In a turn of events it was Cristian with the Senior 4WD win thanks to coming out on top in A1 and A2 of the wheeler class as Catalin Matei took the overall runner-up spot. Supeala Florin snatched the final podium spot as George Vladu suffered a mechanical in leg 3.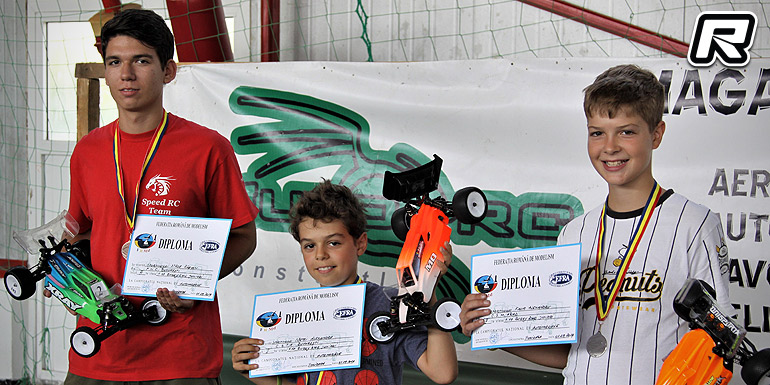 The Junior classes, as expected, offered faster times and a lot of thrills for parents and teams. In the 2WD class, Alexandru Matei managed to top qualify and also win A-mains 1 and 2 for the overall from Alexandru Faur and Razvan Stroe.
In the 4WD class, Alexandru Faur qualified in 1st place but ultimately finished 2nd as he left some open doors for Alexandru Matei who took the opportunity to win leg 1 and 2 of the A-mains. This way, Alexandru Matei finished in 1st place, followed by Alexandru Faur and Razvan Stroe.
Thanks to Catalin Matei for the report.
---