September 17, 2019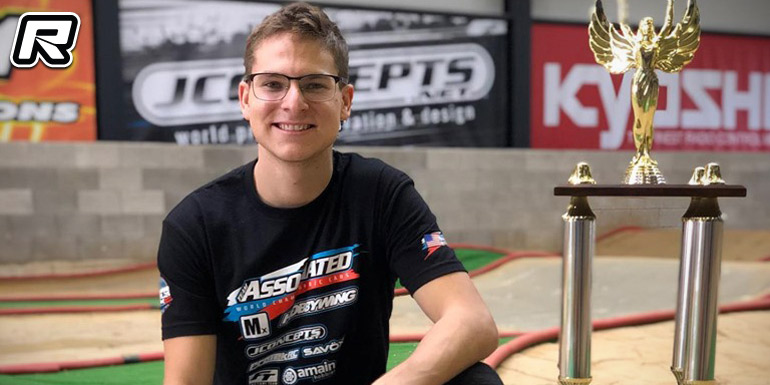 The 2019 IFMAR 1/10th Off-road World Championships are held at the Hudy Racing Arena in Trencin, Slovakia this week. The event kicked off with 2WD racing that saw a 3-horse race for the overall TQ. In the end 2015 2WD World Champion Spencer Rivkin took three round TQs for the overall from Italy's 1/8th Nitro Buggy World Champion, Davide Ongaro. Japan's Yusuke Sugiura, with a steady performance, snatched P3 on the grid from 2015 4WD World Champ, Bruno Coelho who would also take a single round TQ. The opening A-main then saw Davide taking the win by 0.6 seconds as Spencer had a bobble in the opening stages of the race. Bruno Coelho would end A1 in 3rd.
A2 again brought super close racing with Spencer defending the lead until the end and despite a lot of pressure by his teammate. Ultimately the two would be separated by only half a second on the line with Spencer taking the win from Davide as Ryan Maifield came in 3rd just about two seconds behind. With Spencer and Davide both having scored a win and a 2nd place each, the third and final A-main would bring the decision for the World Championship title. Spencer again drive brilliantly to keep Davide behind, and despite a couple of bobbles in the later stages of the race, he managed to keep Ongaro behind, allowing him to take the win in A3 and with it the 2019 IFMAR 2WD Buggy World Championship title. Davide came in 2nd while Yusuke Sugiura retained his qualifying position to take 3rd overall.
2WD final results:
1. Spencer Rivkin – Team Associated
2. Davide Ongaro – Team Associated
3. Yusuke Sugiura – Yokomo
4. Bruno Coelho – Xray
5. Ryan Maifield – Yokomo
6. Joona Haatanen – Team Associated
7. Martin Bayer – Xray
8. Ty Tessmann – Xray
9. Ryan Cavalieri – Yokomo
10.Neil Cragg – Team Associated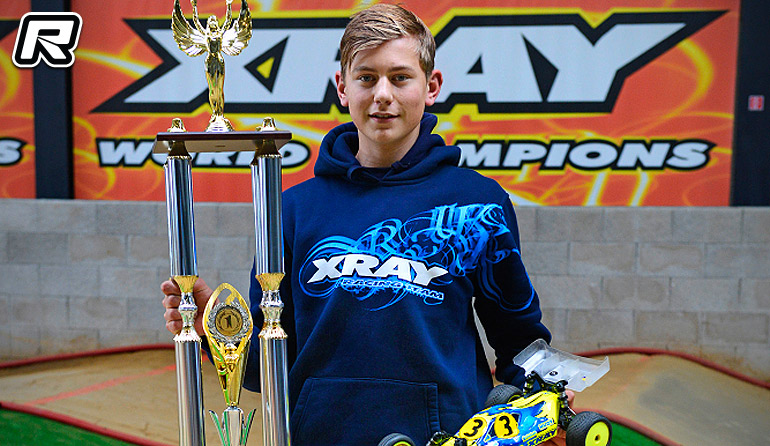 Xray's young gun Daniel Kobbevik would take the Junior World Championship title after qualifying 13th overall, tie on points with Team Associated's Dustin Evans and just a single point behind former World Champion, Jared Tebo (Tekno RC). The latter would win the B-main, however Daniel would score the fastest lap and with a 12th place overall he would grab himself the Junior World Championship title.
Image: Team Associated [teamassociated.com] | Xray [teamxray.com]
---