September 12, 2019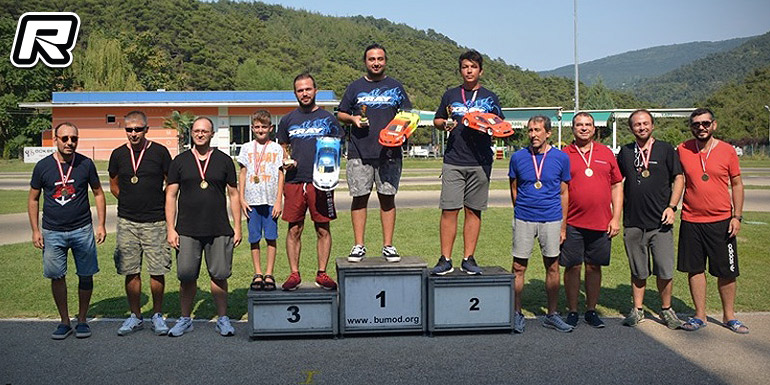 The 5th and final round of the Turkey Onroad Championship TORC was held at the Bursa Bumod track in great weather conditions and with a record entry for the 2019 season, making it the most competitive season of the last ten years. In the Electric Touring Modified class the race for the win was on between Atahan Yildiz, Mert Can Cakmak, Gökay Aktan and Yunus Şahin. In the end it was Mert with the win at round 5 from Athan Yildiz in 2nd and Yunus Sahin in 3rd, making it an Xray top 3. With his runner-up spot Athan was able to also seal the overall championship, his second in his young racing career.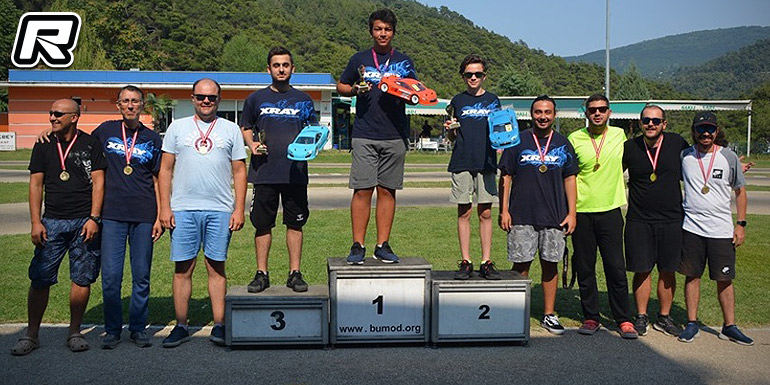 The Electric Touring Stock class saw the introduction of new hand-out RPM-limiting electronics for the 2019 season. An unknown at the start of the season everything worked out pretty well and in the end the championship was a 3-horse race between Atahan Yildiz, Poyraz Serezlioglu and Ali Kaya. Racing was tight and A-main spots hard fought for. In the end it was Athan with the win from Poyraz and Ali, making it another all-Xray 1-2-3. When the dust had settled Ali was able to walk away with the overall title in the Stock category.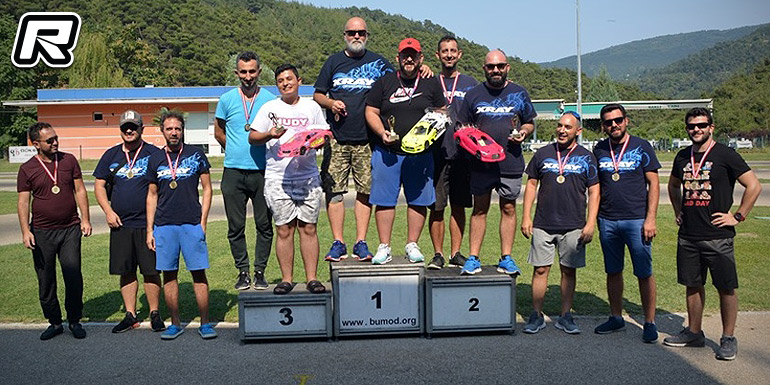 Over in the 1/10th Nitro Touring class four different drivers were in contention for the overall win. Right from the start Mert Koroglu looked like he would dominate the proceedings but bad luck in the qualifiers meant he had to go through the semifinals with his performance being good enough to take P5 on the A-main good. In the opening stages of the race top qualifier Alain Sarafyan showed a great pace until bad luck caught him during a pit stop for tyres. This promoted Halit into the lead that only endured for eight minutes until his car turned into a 2WD. From down the field Mert took the win while Halit was able to bring home a 2nd place finish. This was enough to go into a tie-breaker with Alain for the overall title, that ultimately went to Halit for the second time in a row. Up and coming Mirac Kaja came in 3rd to round out the podium at round 5, making it another all-Xray podium.
Source: Xray [teamxray.com]
---