October 9, 2019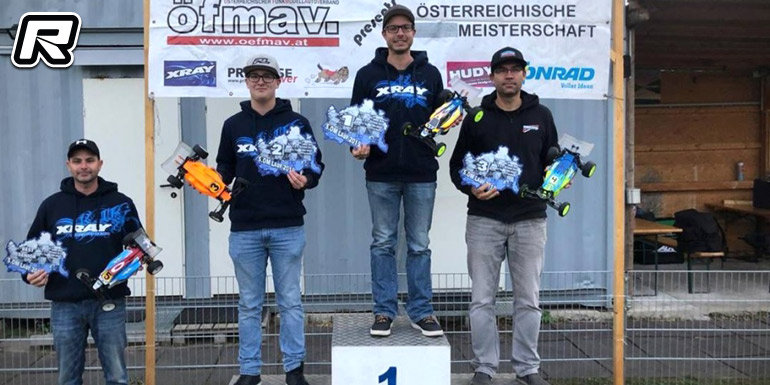 The 5th and final round of the Austrian 1/10th Buggy Nationals was held at the SMRC Simmering track in Vienna. The weather was again not on the racers' side on Saturday, so the organisers decided to race on Sunday only. Despite the temperatures being on the cold side the track dried up during the day. The first three qualifiers were still held in wet and very slippery conditions, but the 4th round was already dry and traction went from 0 to 100. In 2WD and 4WD Modified Buggy it was Xray's Hupo Hönigl with the overall TQs and wins.
Behind him, the race for the runner-up spots was on between Pinisch, Hauleitner and Grainer. In 2WD Mod Buggy and behind Hupo, it was Lucas Grainer (Xray) who would hold the upper hand to take the runner-up spot from Team Associated's Peter Pinisch in 3rd.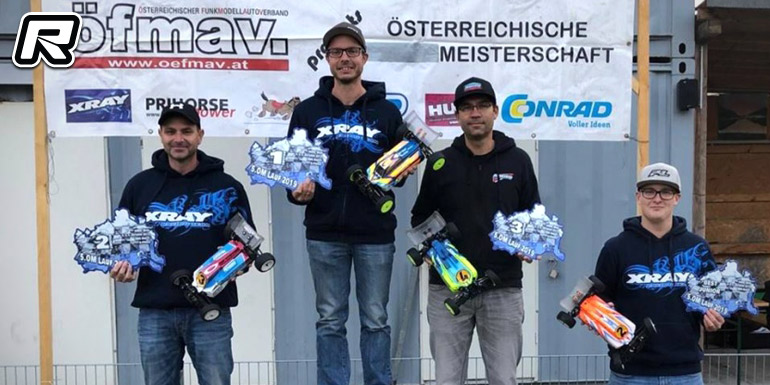 The 4WD Mod Buggy podium was completed by Xray's Roland Hauleitner in 2nd and Team Associated's Peter Pinisch in 3rd.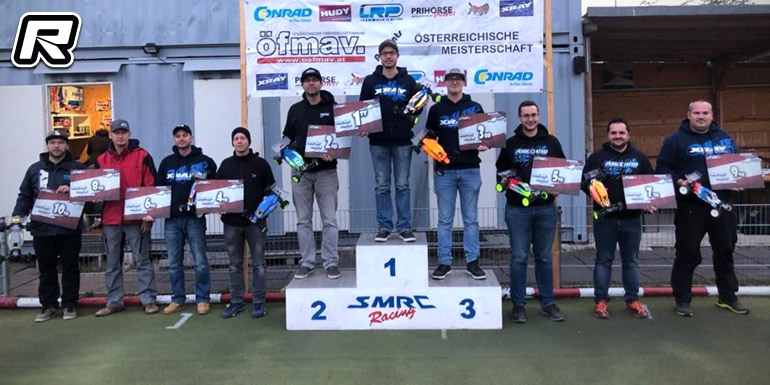 Overall in the 2WD Mod Buggy Championship it was also Hupo Hönigl with the win as Peter Pinisch and Lucas Grainer came in 2nd and 3rd respectively. With the 3rd place finish Lucas became 2WD Junior Champion.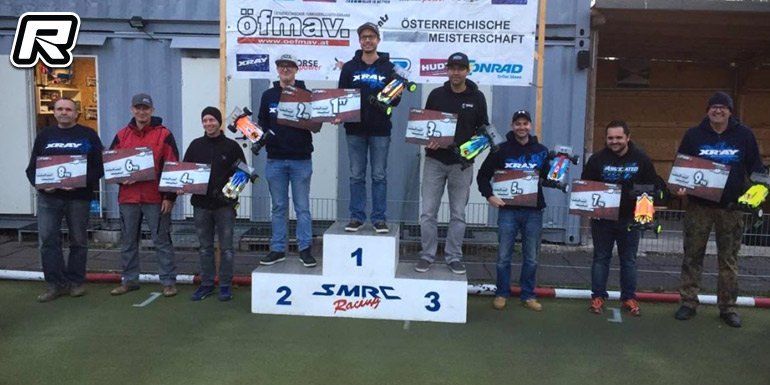 4WD Mod Buggy had Hupo Hönigl walking away with the title from Lucas Grainer, who also secured himself the 4WD National Junior title, in 2nd and Peter Pinisch in 3rd. Roland Hauleitner would snatch the 2WD and 4WD 40+ titles.
Finally in 2WD Stock it was Michael Skolnik with the overall title from Hannes Mayer and Thomas Grainer, who rounded out an all-Xray top 3.
Source: Xray [teamxray.com]
---