October 22, 2019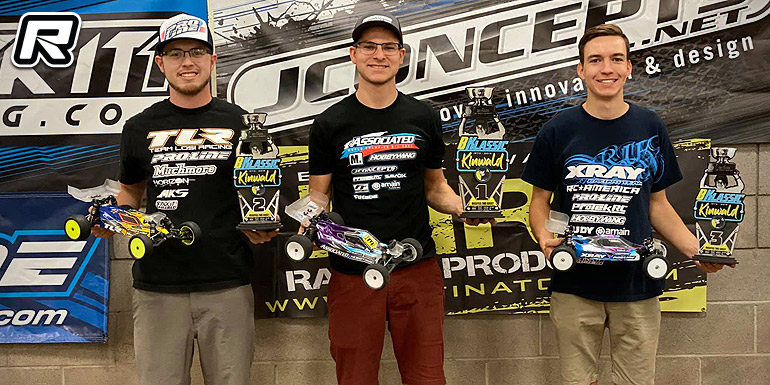 Hobby Action Raceway of Chandler, Arizona held the inaugural BK Race this past weekend. Brian Kinwald was a special individual. He lived and breathed RC and at a young age, showed the world that he was not like any other racer on this planet by winning the IFMAR World Championships in Basildon, England, in 1993. That was his first WC title and in 1997, Brian went on to win it again, but this time for Team Losi Racing. With two WC titles and a ton of National titles under his belt, Brian is undoubtedly considered one of the best to hold a radio. But what is truly special about Brian Kinwald is the influence he had on young racers back then and for many decades to come. Unfortunately, the news of Brian passing earlier this year was felt throughout the entire industry.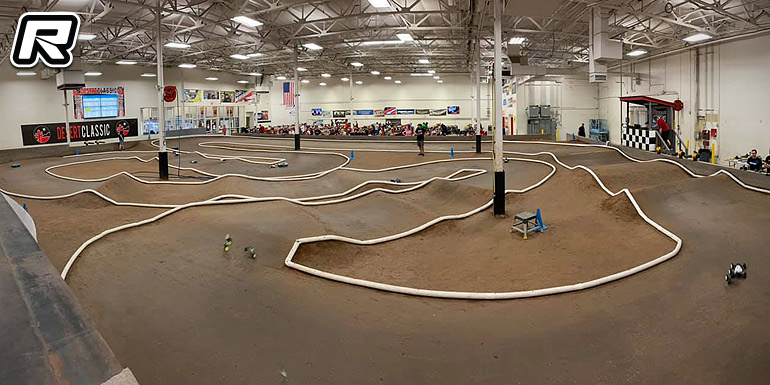 Thanks to Larry Tom, of Hobby Action Raceway, for holding a special memorial race for Brian, now known as the BKlassic. From the auctions and donations, Hobby Action was able to raise $6,000 to donate to the Crohns and Colitis Foundation to help out with the cause. This year's layout was actually something Brian drew up and was involved in the design layout. Also, the "inverted" style mains was an idea that was also inspired by Brian to promote tougher racing and a true champion as you started each main by your finishing results, but inverted. So if you won A1, you started last in A2. If you finished 3rd in A2, you start 7th in A3 (with a 10-car main).
Once a mentor to all three, Brian Kinwald had quite an impact on the young racers around him. Now, these racers are the best in Arizona and one of them became a 2-time World Champion like BK himself. Spencer has been on a roll, but not without contest as Tommy Hinz, Tanner Steez, and Tanner Denney were all looking to upset the WC here at the BKlassic. However, champions are champions when it's easy, but most importantly when it gets tough. In 2WD Modified Spencer came back after qualifying 3rd overall to win A2 and finish 3rd in A3 in an all-out war. Great job by Spencer to take the overall win as TLR's Tanner Denney landed himself 2nd with one of his best performances yet. Xray's Tanner Stees' form was on point and was an early race favorite. Lil Steezy eventually ended up 3rd overall.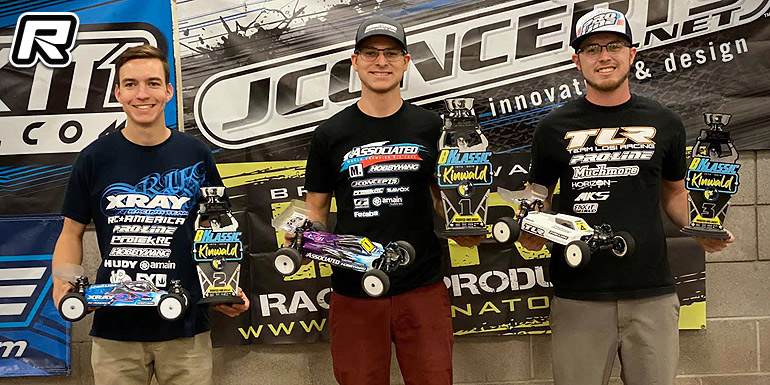 Despite Kinwald never won a 4WD WC title, he was very good with his wheeler finishing runner up in 1995. To no surprise, it's once again the BK influenced drivers making the 4WD Modified podium here at the BKlassic. Team Associated's Spencer Rivkin showed the competition that he meant business and had his mind set on winning both classes and did just that. With another amazing performance in 4WD, Spencer was able to lock down the overall with a flawless score of three 1st place finishes. Taking 2nd overall was Xray's, Tanner Stees, who finished 2nd in all three triple A-Mains. TLR's Tanner Denney rounded out the top 3 with Tanner running the new TLR 22x-4 prototype 4WD buggy.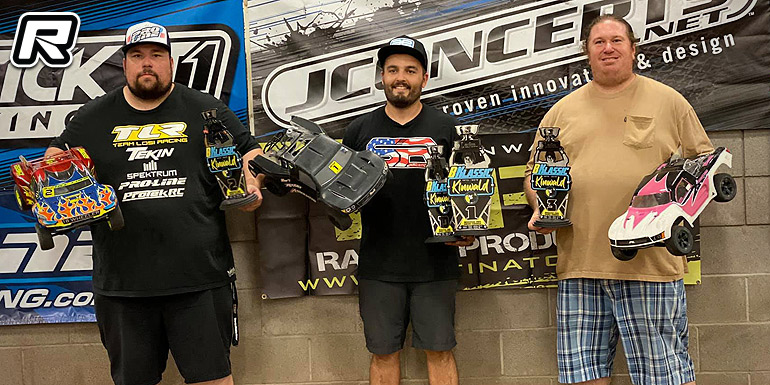 Later in BK's career, he really started having fun tuning his modified SCT. Not known to be performance handling beasts, Brian had special setups and devices on his SCT to keep it from traction rolling to gain maximum performance. Stepping into his shoes this weekend was Kyle Davis, followed by his good friend, TLR's Chris Wheeler, who placed 2nd. Taking the last spot on the podium was, Nick Sava.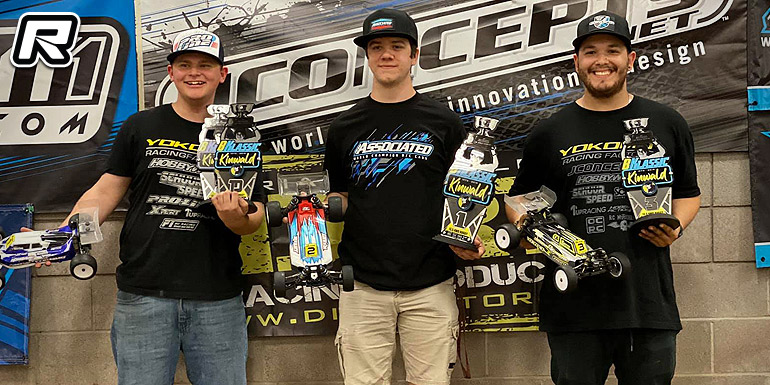 It was a battle royal in a very tough 13.5 4WD class as Team Associated's Ezra Keller was on a mission to win the 1st ever BKlassic. After Yokomo's Nolan Whitely took A1, it was an uphill battle for Ezra, but under pressure, Ezra finished solidly in 2nd while Nolan took a 5th. Putting the hammer down, Ezra went on to win A3 and with it, the overall. Nolan wound up 2nd with the always improving Riley Schaeffer taking home the 3rd place prize.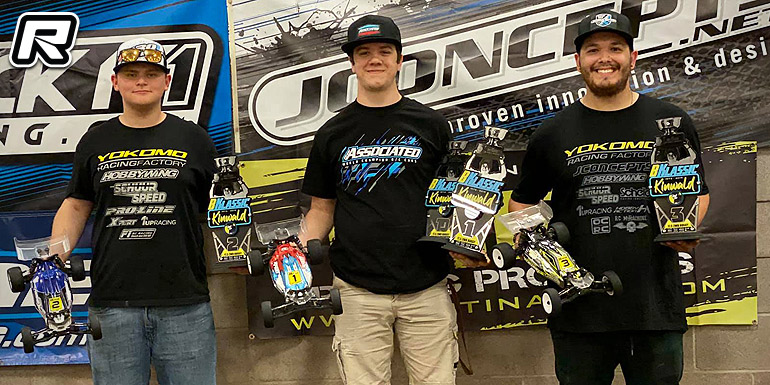 17.5 2WD Stock Buggy is always a great show no matter where you go. It's the right speed for most people and this promotes some of the best racing around. No stranger to the winner's circle this weekend was Ezra Keller. Ezra won every main he was in, even A2 when he started dead last after winning A1. Yokomo's Nolan Whitely put up a valiant effort and finished 2nd after getting two 2nd place results and a 3rd place to wrap up 2nd. Yokomo's Riley Schaeffer had some great speed and found his way to 3rd place overall putting a huge smile on his face.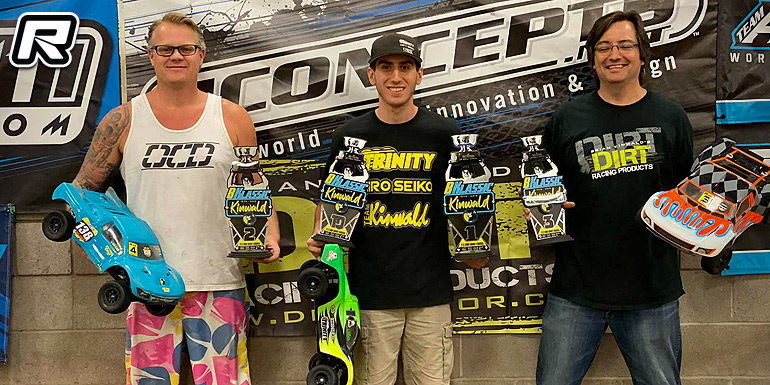 In 17.5 Stock Short Course Caden Lindsell showed some remarkable driving that was solid and consistent all weekend long. Placing 1st, 2nd and 3rd in his mains, Caden is your 17.5 Stock SCT Champion. Nearly knocking Caden off the top step, Shane Koerber slides into 2nd. Mark Vyne slots himself in 3rd with some great racing with Oil Can.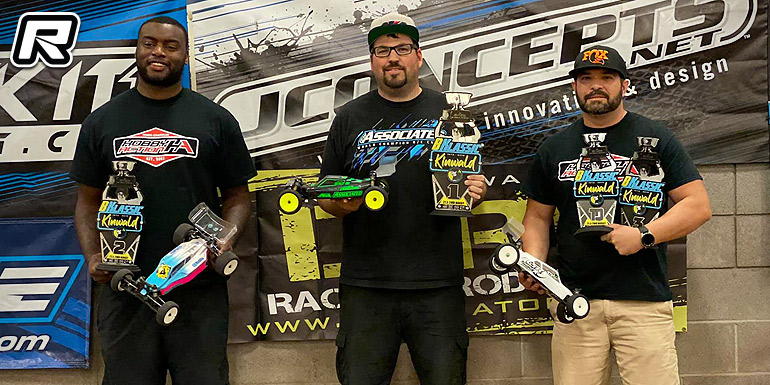 There's definitely a strong group of 21.5 Independent Stock 2WD drivers at Hobby Action and it is good to see this. To qualify as a 21.5 Indy driver, you cannot have any sponsorships and this is basically done to promote racing for beginners and avid racers that are new or can't get a lot of track time. Since 17.5 stock racing requires a lot to be competitive and filled with aftermarket hop-ups and charging solutions, the Indy class makes it much easier to go out and have a good time. After delivering 3 near-perfect mains with a 1st, 2nd and 3rd place finish, Daren Olney came out on top and claimed the 21.5 Independent 2WD title. Deadly fast, Isaiah Keene finished in 2nd with a 1st and a 2nd place effort in two of his 3 mains. However, with all three rounds counting towards your overall results, the points were close. Taking home 3rd was Bryan Day.
These are cars that Brian Kinwald himself has piloted back in the day to his WC wins. The vintage class was awesome to watch as they brought back a lot of nostalgia mixed with modern tech. Taking the win in dominant fashion, Jerry Walters steals the show with his Losi 2wd. 2nd place went to Mark Vyne and your 3rd place finisher was Ethan Kovalsky (not pictured).
Source: JConcepts [jconcepts.net]
---