November 19, 2019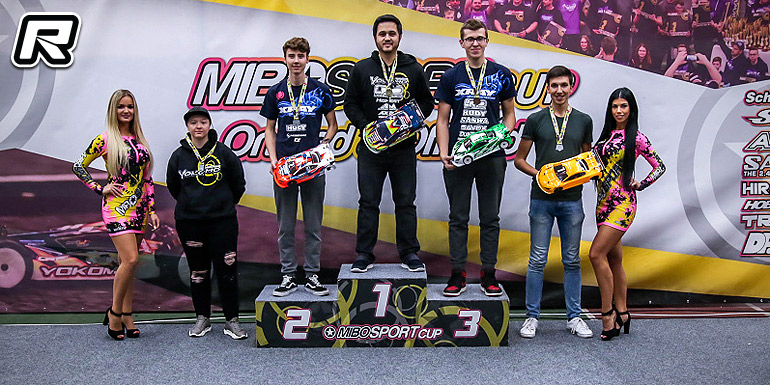 The second round of the Mibosport Cup was held last weekend in Hrotovice, Czech Republic, attracting nearly 230 entries from ten different nations. The race saw the attendance of World Champion, Ronald Völker as well as fast off-road girl Jessica Palsson and racing kicked off on Friday with free practice with most drivers being present already, however a few opted to join the field on Saturday morning. In the premier on-road class of Touring Modified Ronald Völker declassified the rest of the field by quite a margin, taking the day's win. Behind him, the race for the runner-up spot was won by Oliver Havranek, who defeated Matej Sulc in 3rd position. Harley Eldridge finished 4th and Kuba Simurda came in 5th.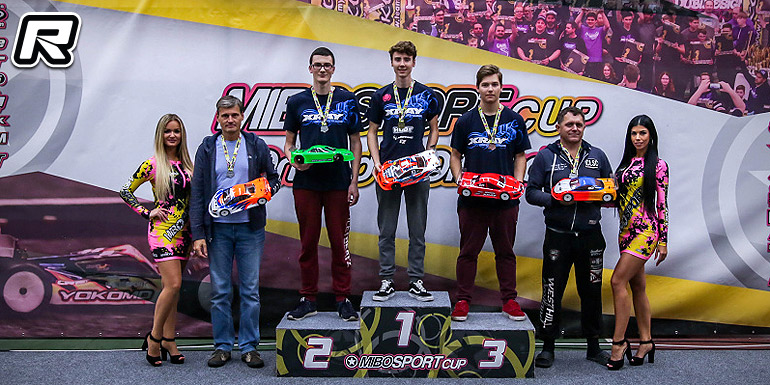 In Touring Pro Stock 13.5T and compared to the opening round, Oliver Havranek was the only remaining ETS A-main driver on the grid, which made him a clear favourite of the race. And Oliver would prove everyone right as he was unbeatable and took the overall win. Radko Cernohous moved to 2nd position even though he missed practice on Friday. Simon Horak completed the top 3 while Ales Pelikan put in some decent runs giving him 4th place overall, right in front of Karel Kratochvil.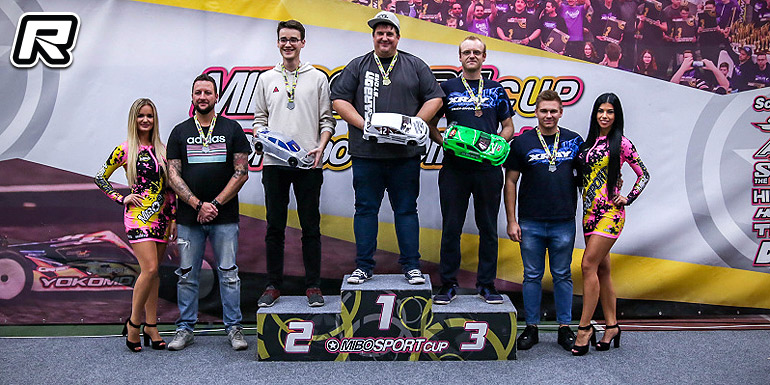 In the FWD class Alexander Mayer, who won the first Mibosport encounter, had to leave the top spot for now. Werner Spannbruckner was on point and finally he took the 1st place. Alexander had to satisfy himself with the runner-up spot, while Tomas Liptak moved up to the last podium position available. Lukas Hoch finished right behind Tomas and Roman Fiby came in 5th.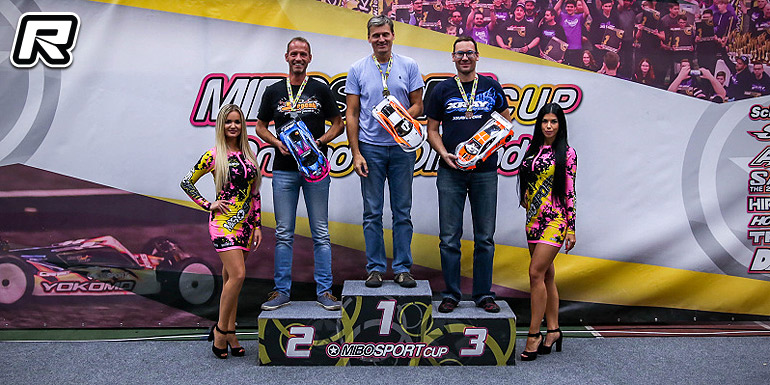 GT Stock 17.5T, the class with some of the most realistic body shells, was again dominated by Ales Pelikan. He drove flawlessly and scored tone to tone victories in each run he attended. Günter Krausgruber moved himself up to 2nd position in front of Lukas Vopat.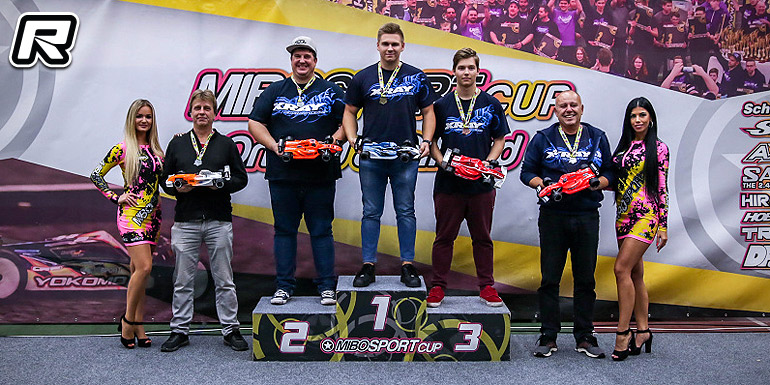 Lukas Hoch convert his Formula TQ into a win while Werner Spannbruckner somehow squeezed himself into the classes' top drivers club as he upped his 3rd grid position into an overall runner-up finish. Simon Horak finished 3rd after a few ups and downs in the finals. Thomas Dvorszky managed to get 4th and Herbert Weber took 5th.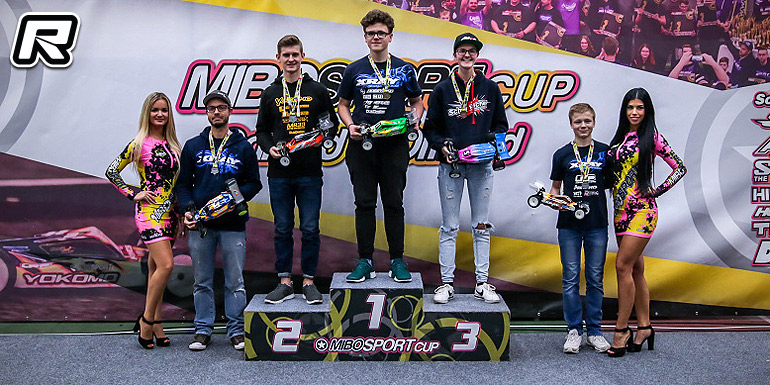 Over in the off-road categories Max Götzl defended his 2WD Mod Buggy TQ really well and was showing his buggy's back to the rest of the field. Bartek Zambrzycki was fast as well and managed to get the runner-up spot in front of Jessica Palsson. Hupo Hönigl had to accept a 4th position and Bartolomiej Kramza finished 5th.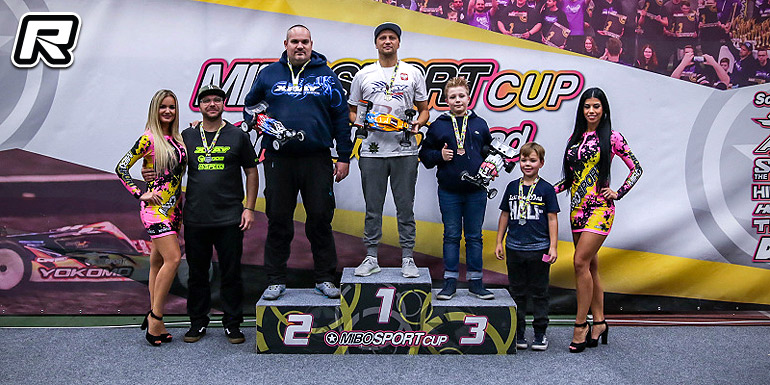 In 2WD Stock Buggy and except doing video reporting and announced Pawel Ntkovca did some racing as well. In fact he did so well that he was able to claim the overall top position. Hannes Mayer finished 2nd and Jeremiasz Kramza completed the top 3.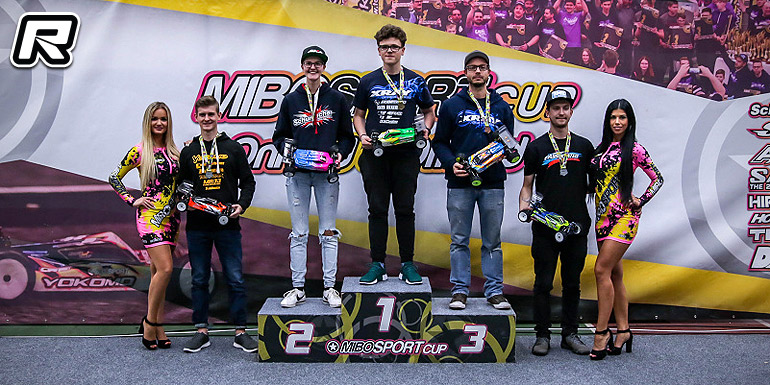 In 4WD Modified Buggy Max Götzl again was the drier to beat as he took the win from Jessica Palsson as the talented Swedish lady came in 2nd overall. Hupo Hönigl finished on the final podium spot.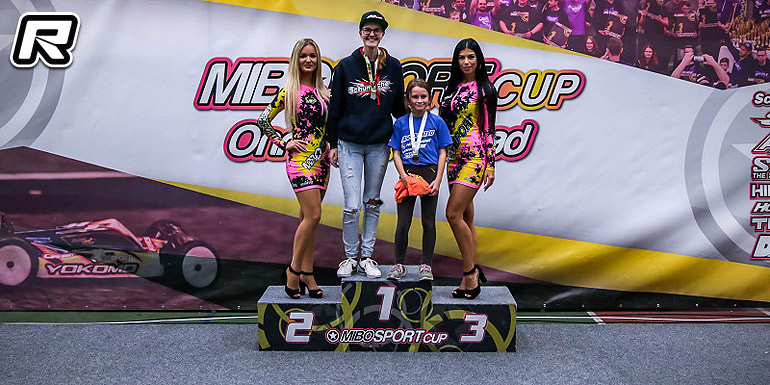 The spirit of the race award went to Jessica Palsson and the Junior of the race award went to Petra Jilkova.
Source: Mibosport [mibosport.com]
---