November 4, 2019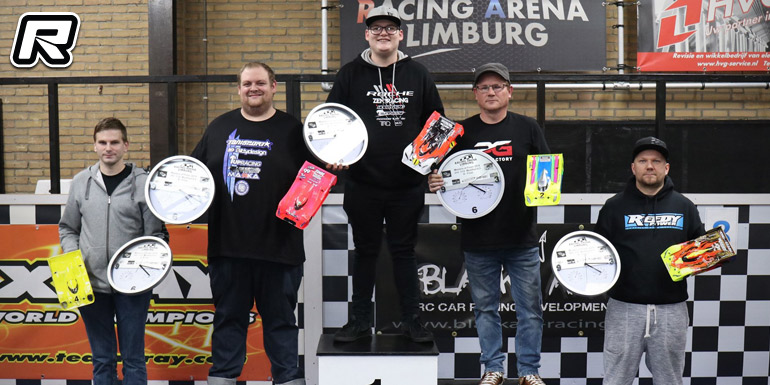 The annual Masters of Foam race was held at the Racing Arena Limburg this past weekend, attracting nearly 90 entries for the 1/12th scale Modified, Stock 13.5T and Stock 17.5T classes. In the fastest class of the weekend, Modified, it was Roche driver Ollie Payne with the overall TQ some six seconds in front of Project Godspeed's Markus Mobers while Roche driver Jacques Libar came in 3rd. The opening two A-mains saw Ollie walking away with pretty dominant wins for an early overall victory as Markus Mobers and Jacques Libar ended the day in 2nd and 3rd respectively. Destiny's Vesa Yli and Tim Altmann (KaTi) rounded out the top 5.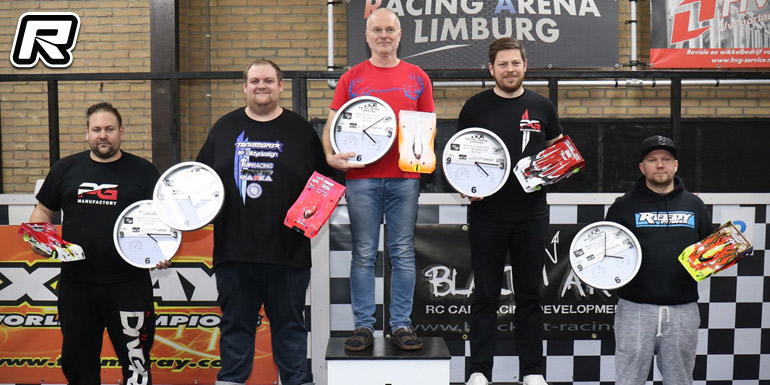 In the Stock 13.5T class, the largest of the weekend, attracting 52 entries alone, Carl Van Den Bulck took the overall TQ some three tenths of a seconds in front of Steven Koiter with Patrick Gassauer coming in 3rd, another 0.3 seconds back. The finals then again saw Carl holding the upper hand as Martin Wilfinger and Jaques Libar snatched the final podium spots from Vesa Yli and Patrick Gassauer in 4th and 5th respectively.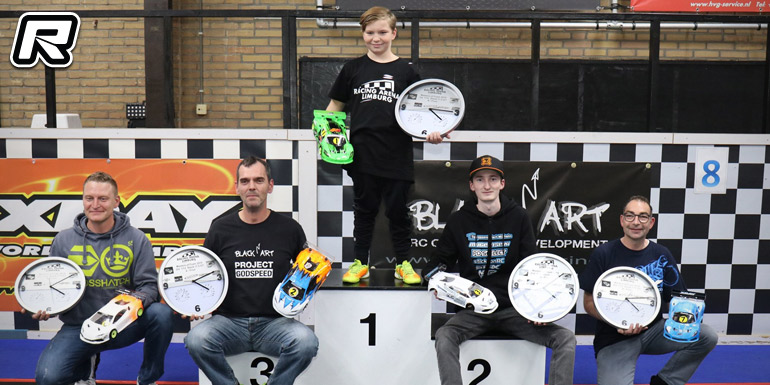 Finally in the Stock 17.5T category Dean Burbach and Haroun Schobner battled for the overall TQ with Dean coming out on top only a tenth of a second in front of Haroun. The finals were swept by Dean who took wins in all three A-main legs for the overall in front of Fabian Nitschke in 2nd and Haroun Schobner in 3rd. Ingo Aretz and Christian Krieg-Eich completed the top 5.
Source: Masters of Foam [facebook.com]
---