November 21, 2019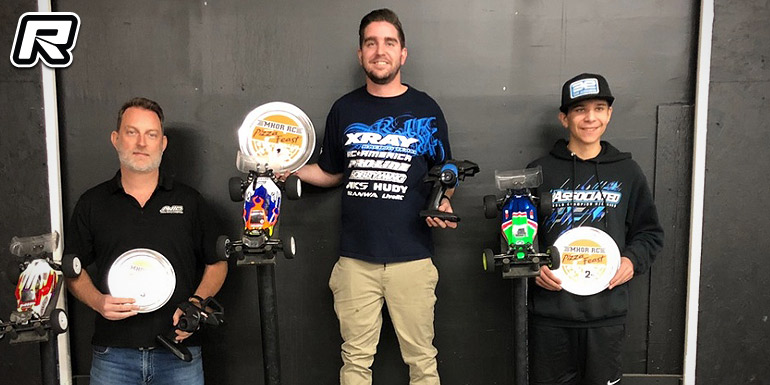 Last weekend the Pizza Feast race was held at MHOR RC Raceway in Aurora, Colorado. The event kicked off with practice on Thursday with Friday offering more practice and the opening round of qualifying in the eventing. Saturday started with the last three rounds of qualifying and Zac Gastelum would take the TQ in both 2WD Mod and 4WD Mod, Cole Lewton would grab the TQ in both 13.5 2WD and Truck, Mike Malenado TQed in 13.5 4WD, and Christopher Malenado TQed in Sportsmen. Sunday was mains day and the Modified class mains were single 8-minutes legs due to low entries. In 2WD Mod Zac Gastelum would bring home the win after a flawless run with Domnic Paccione and David Joor coming in 2nd and 3rd respectively.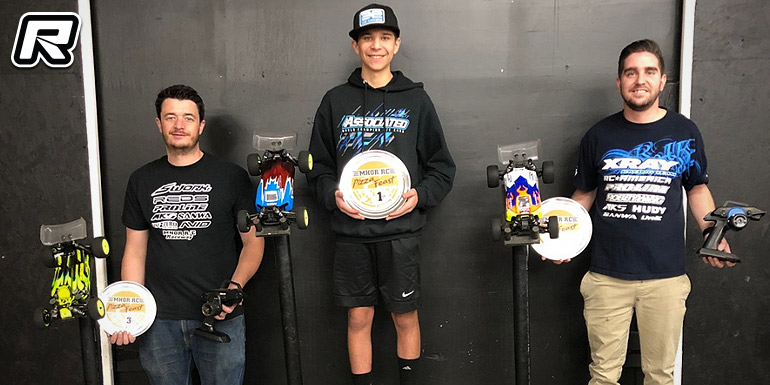 4WD Mod Buggy saw Domnic Paccione walking away with the win from Zac Gastelum and Matt Chambers.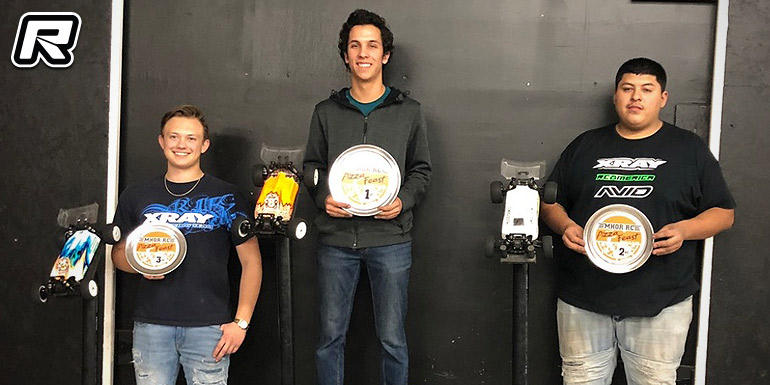 The other mains saw triple legs and it was Kyle Schmer who won 13.5 4WD after a great battle with Micheal Malenado and Cole Lewton in all three of the mains.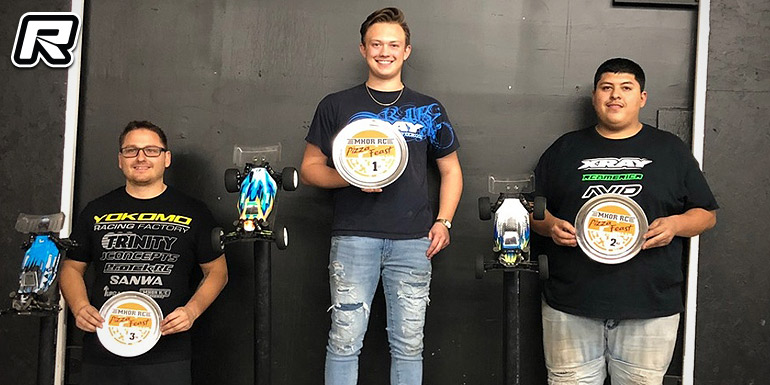 Cole would go on and win both A1 and A2 in both 13.5 classes with tone to tone wins. In 2WD Buggy Cole battles with teammate Micheal Malenado as Ryan Reagle came in 3rd overall.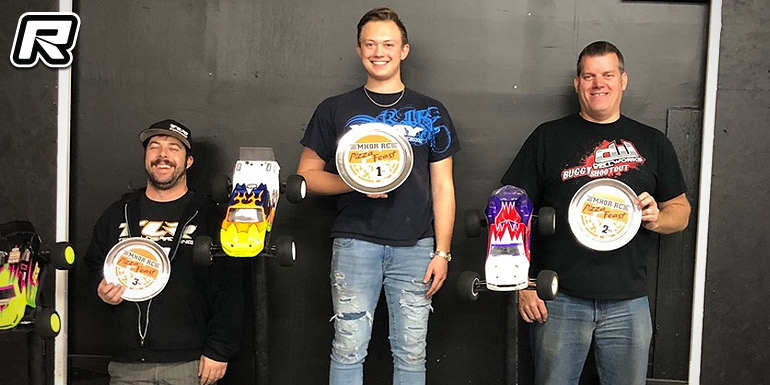 13.5T Stadium Truck saw Cole Lewton bringing home the win from Kurt Sellers and Travis Fisher.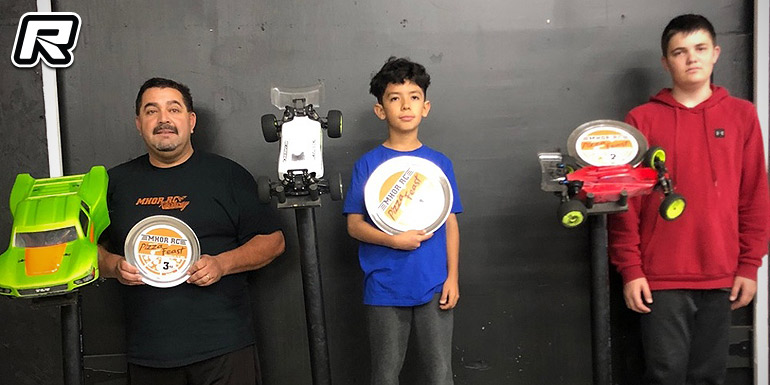 Christophe Malenado the young gun would win the sportsmen class. He drove amazing and learning from his big brother Micheal. Ethan White and Andrew Hendrick would complete the Sportsman top 3. Micheal would go on to take the Stock Pizza Feast Championship with combining 17.5 Expert and 13.5 4wWD after the tie breaker against Kyle Schmer.
Source: Xray [teamxray.com]
---