November 6, 2019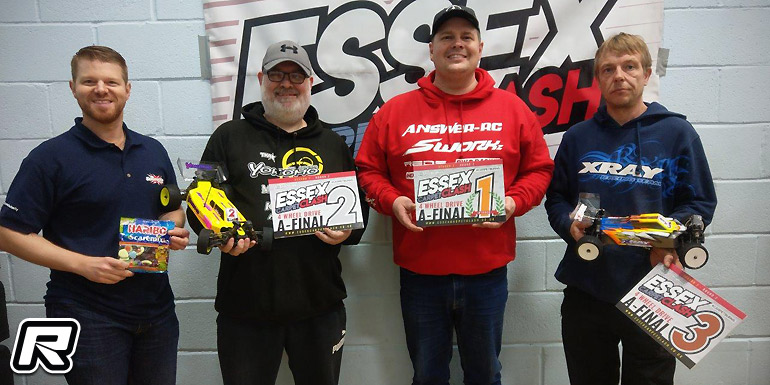 Round two of EssexCarpetClash took place last weekend, with a good entry level of some very competitive drivers, 2WD being an oversubscribed class. 4WD saw Stephen Brown pick up where he left off from round 1, securing his pole position taking three of the four rounds of qualifying. Finals also went Brown's way, by taking the first two leg wins, giving him the overall win for the day. It was then down to who would complete the podium and in which order. John Painter had looked fast all day and lined up 2nd of the grid with a chasing Lee Hedges on 3rd. After the 3-leg finals – and with Brown not participating in the 3rd – where tight close battles took place on track in all legs, the podium would conclude the same as the grid start with Stephen Brown on top followed by John Painter and Lee Hedges.
2WD was another close battle with three drivers dominating the top of the sheets. Kyle Moon took pole position ahead of Ellis Stafford and Will Venables. The finals would also see these drivers drive away from the pack, but small errors by all, changed the order several times, giving each a chance for the win. Nose to tail racing across all legs, separated only by who would make a mistake first. Venables chased down the very fast paced Moon and was able to take two leg wins, giving him the overall win for the meeting. Pole man Moon had to settle for 2nd and Kevin Brunsden would finish 3rd having finished well in the last two legs.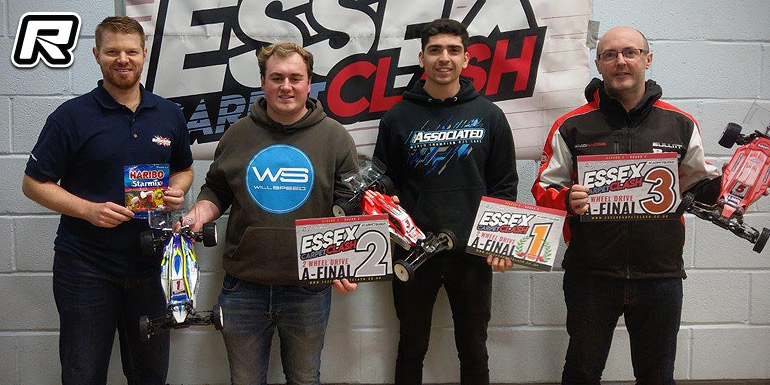 A little break until round 3 on 22 December now, where a reserve list has already been started, showing how popular this series is.
Source: EssexCarpetClash [EssexCarpetClash.co.uk]
---