November 26, 2019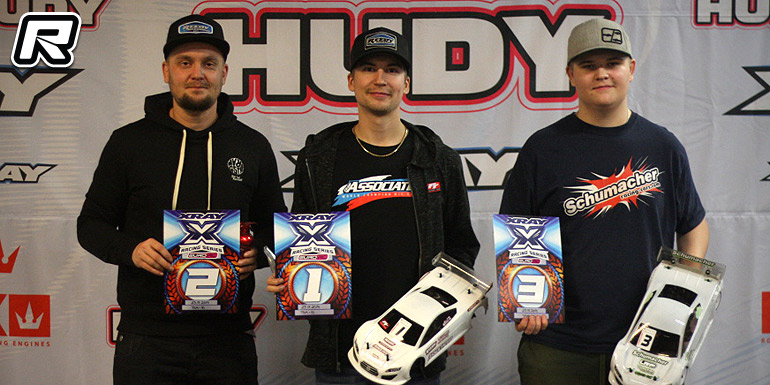 The XRS EuroRC Finland race was held last weekend at the FullspeedRC on-road track in Hakkila, Finland. The relaxed format of the race attracted some of the fastest on-road drivers from all over the country, Estonia and Russia to attend in Touring Car Modified and Stock classes, Euro Truck, C-12 and GT-12 categories. In the beginning it was obvious that local hero Karri Salmela (Team Associated) was the man to beat in the Touring Modified class and on home soil. He had spent thousands laps to refine his equipment, however Karri was struggling to keep all his car's wheels on the ground while Juho Levänen (Xray) clocked the fastest times in two of the three qualifiers and took a valued TQ spot followed by Karri in 2nd and Pekko Iivonen (Schumacher) in 3rd.
The mains were a thriller and the battle for the win was between Karri and Juho. The remainder of the pack had no speed to challenge these two. Karri kept the wheels on the ground and kept constant pressure with aggressive driving on Juho, forcing him to make tiny mistakes. The mistakes made room for a pass in the first and second A-main and Karri was able to bring home the win by a slight margin over Juho while Pekko Iivonen came in 3rd overall.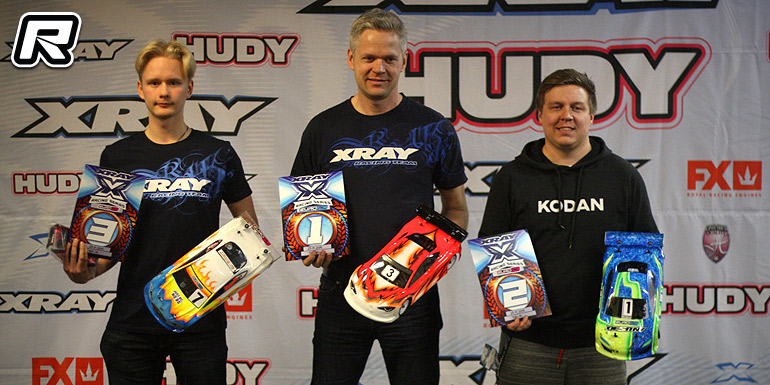 In Touring Stock 13.5T it was Juho Koskivuo with the overall win from Lasse Ilvessalo in 2nd and Valtteri Pausio in 3rd.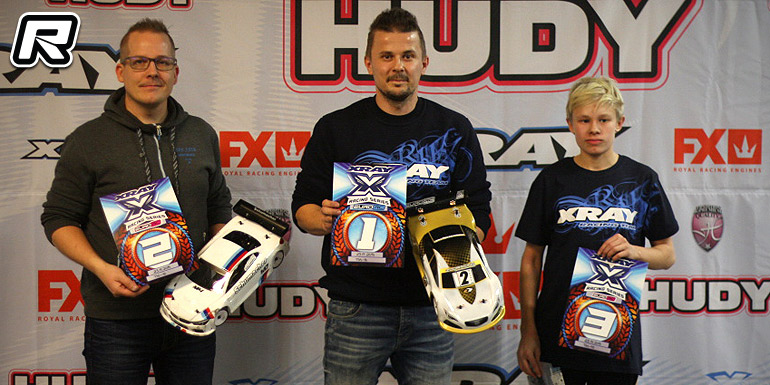 Touring Stock saw Janne Koivisto on top with Jethro Lehtojarvi and Ville Ahola coming in 2nd and 3rd respectively.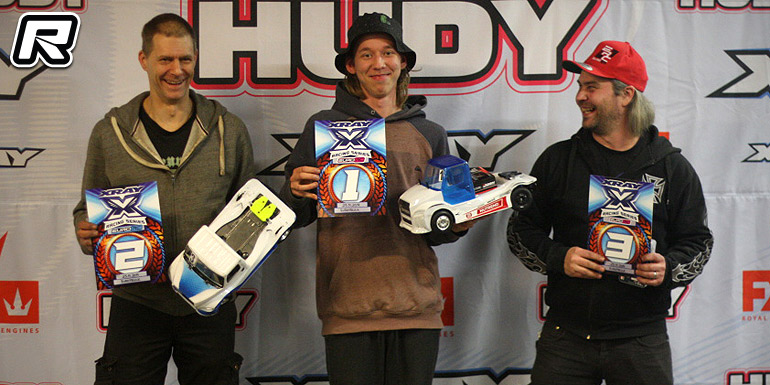 The Euro Truck class saw Tuomo Otsavaara walking away with the silverware as Martti Honkasalo and Ville Paasto completed the top 3 results.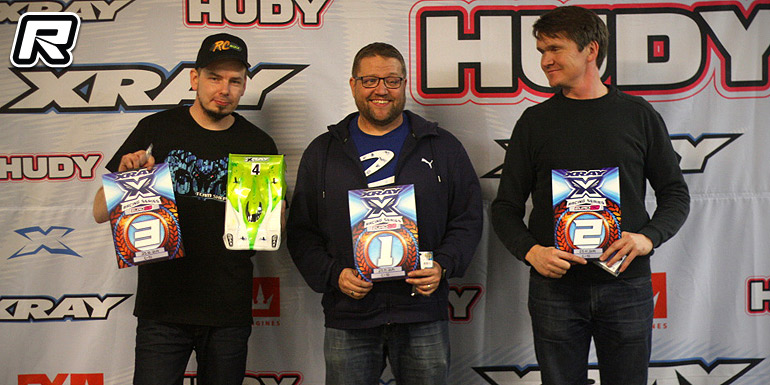 C-12 had Sami Munck coming out on the top spot as Tuukka Tiainen and Petri Tuomainen finished in 2nd and 3rd respectively.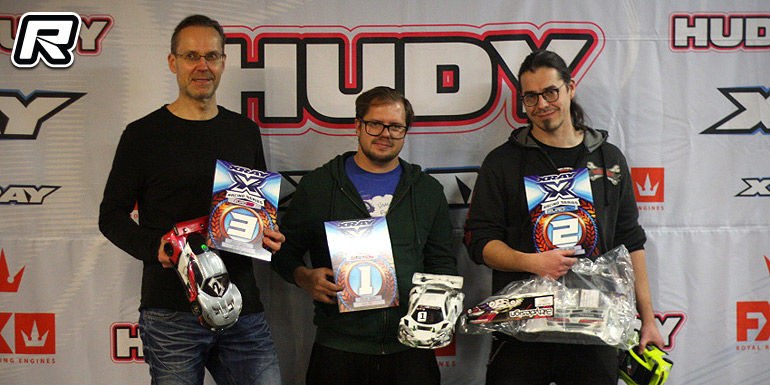 Last but not least in the GT-12 category it was Jaakko Huhmarsalo with the day's win from Ville Aalto on the runner-up spot. Esa Hintsala completed the top 3 result.
Source: Xray [teamxray.com]
---