November 26, 2019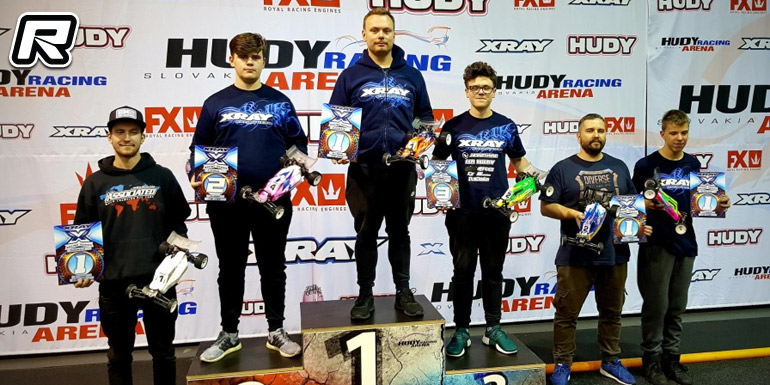 The second round of the Xray Racing Series Slovakia took a place last weekend at the Hudy Racing Arena with a recored entry of more than 200 sign-ups for the on-road and off-road classes. The event saw practice on Friday with triple qualifiers and finals on Saturday. In 2WD Mod Buggy and 4WD Mod Buggy it was Martin Bayer with the opening wins in Q1. Martin carried on the momentum to snatch the overall 2WD TQ later on, while Max Götzl upped his pace to take the overall TQ in 4WD. Max Götzl and Bartosz Zalewski would come in P2 and P3 in 2WD while Martin Bayer and Adam Izsay completed the 4WD top 3. In the Stadium Truck class it was also Max with the overall TQ followed by Michal Sekal and Rafal Ilendo.
A1 of 2WD went in Martin's favour, as Max made a mistake early in the main and had to fight with the remainder of the field, but he was able to recover to 3rd behind Adam. A2 was kind of a nightmare for Max as he made many mistakes and dropped all the way down to 7th. Up front Martin took the win in A2 to secure the overall win early. Matus Benetin took 2nd and Adam 3rd. Max had to score a good run in A3 to make the podium, and so he did and finished 2nd behind Martin. As Max was tie on points with Adam the two had to go through the tie breaker, and thanks to a faster time Adam was able to take the runner-up spot with Max coming in overall 3rd for an all-Xray podium.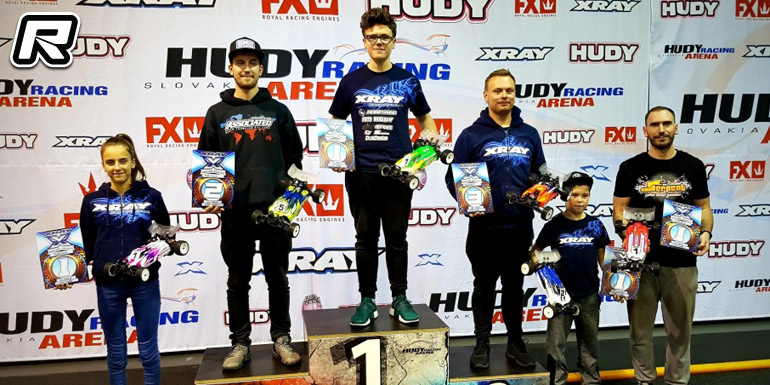 A1 of 4WD Mod went to Martin, who had a big gap over 2nd. As Max made a mistake on the second lap, he was fighting with Ales Bidovsky for the whole main. The had some great fights with a few nice passes, and in the end Ales was able to take 2nd from Max in 3rd. The latter however stroke back in A2 to take the win while the others started to struggle. A3 was kind of a blueprint with Max taking an undefeated win for the overall victory. Bartek Kramza took 2nd and Zsolt Bajusz came in 3rd. Overall and behind Max it was Ales Bodivsky (Team Associated) in 2nd and Martin Bayer (Xray) in 3rd.
In 2WD Stock, the main fight was between Pawel Ntkovca and Juraj Hudy, with Pawel eventually holding the upper hand, leaving behind Juraj in 2nd and Jeremiasz Kramza in 3rd.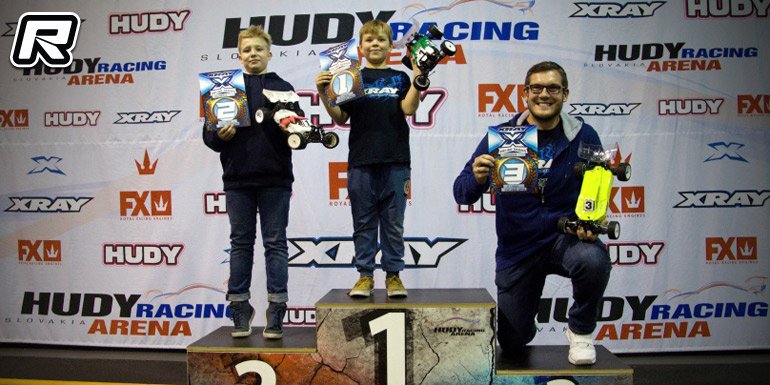 In 4WD Stock, young Jan Zalewski took the TQ and win ahead of Jeremiasz Kramza and Rafal Ilendo.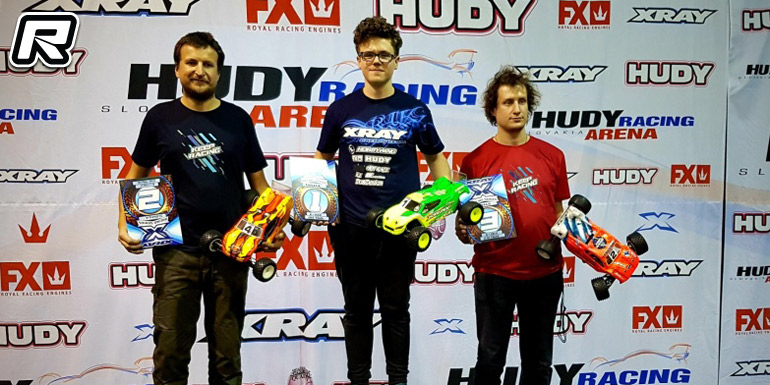 In Stadium Truck Max Götzl was able to take the overall win right after A1 and A2, followed by A3 winner Lukasz Piecyk and Michal Sekal in 3rd, all campaigning Xray machinery.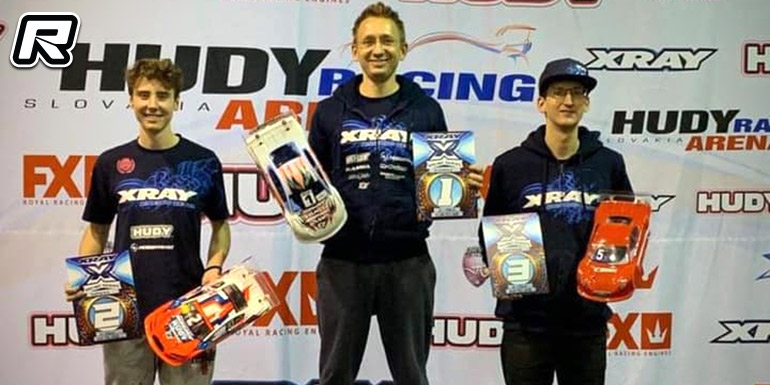 Over in electric on-road and in the premier class of Touring Modified, Martin Hudy took the overall TQ and win on home soil ahead of Oliver Havranek and Zsolt Kalnay (all Xray).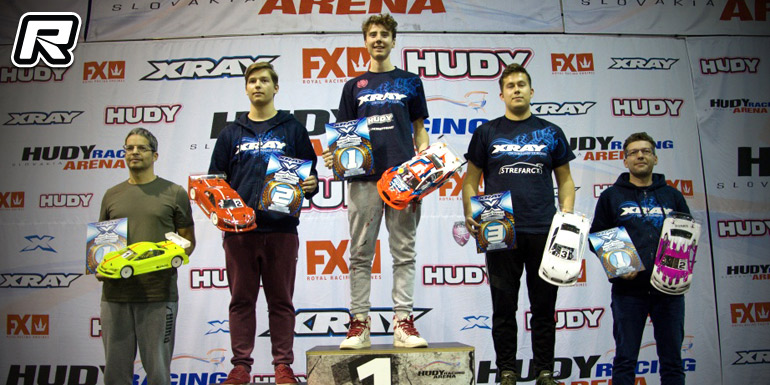 In Touring Stock, Oliver Havranek was the man to beat and ultimately he would walk away with the win ahead of his Xray teammates, Simon Horak and Lukasz Mach.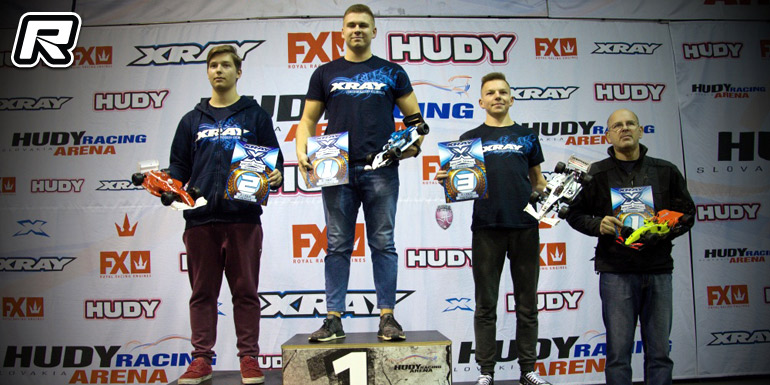 Lukas Hoch continued in great form and took the TQ and win in Formula, followed by Simon Horak and Filip Rajdus for another all-Xray podium.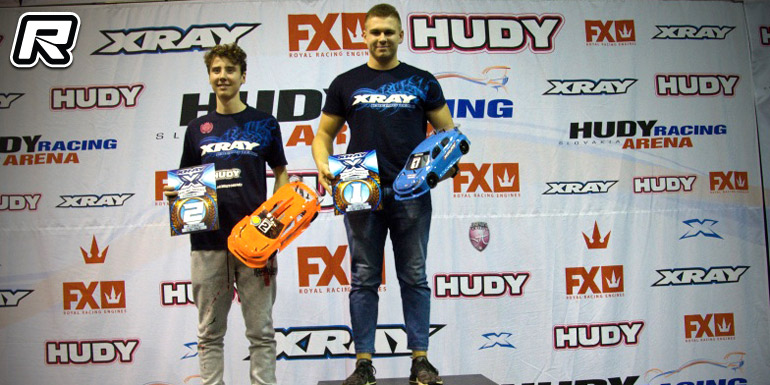 Touring FWD saw some great fights between Lukas Hoch and Oliver Havranek with Lukas eventually coming on top, leaving behind Oliver Havranek in 2nd and Tomas Liptak in 3rd (all Xray).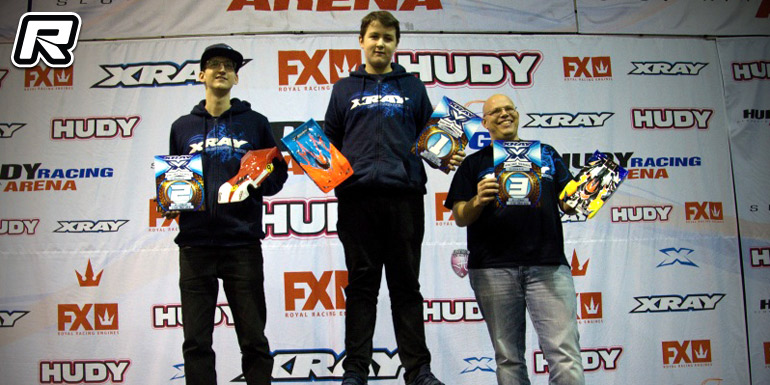 In 1/12th LMP Branislav Panak took TQ and win from Zsolt Kalnay and Zoltan Polyak (all Xray).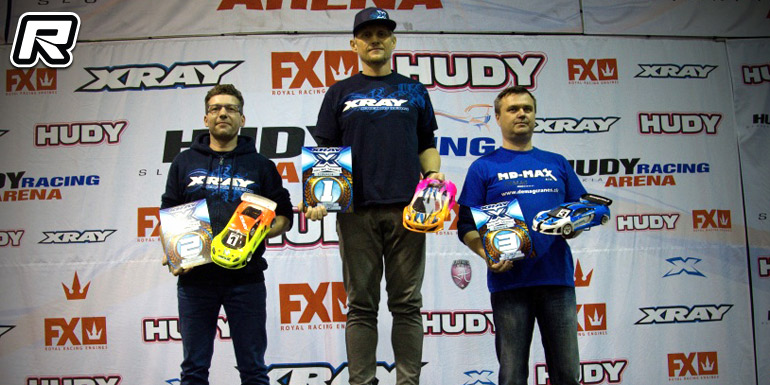 1/12th GT saw Mariusz Zachacz walking away with the silverware from Jiri Vasica and Vladimir Viskup (all Xray).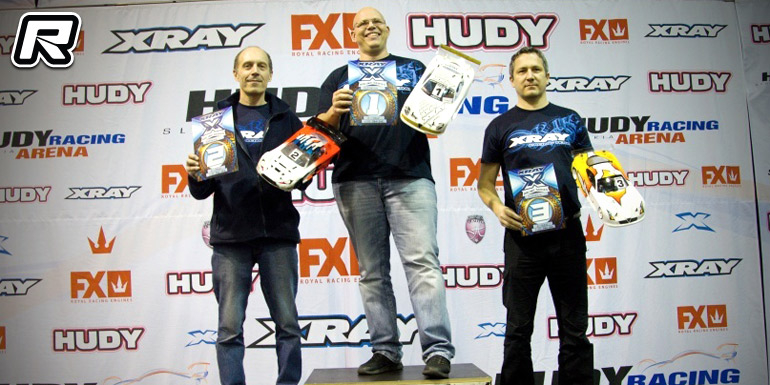 Last but not least in 1/10th Pan Car it was Zoltan Polyak with the TQ and win from his Xray compadres Miroslav Hargas and Vladimir Viskup.
Source: Xray [teamxray.com]
---