December 16, 2019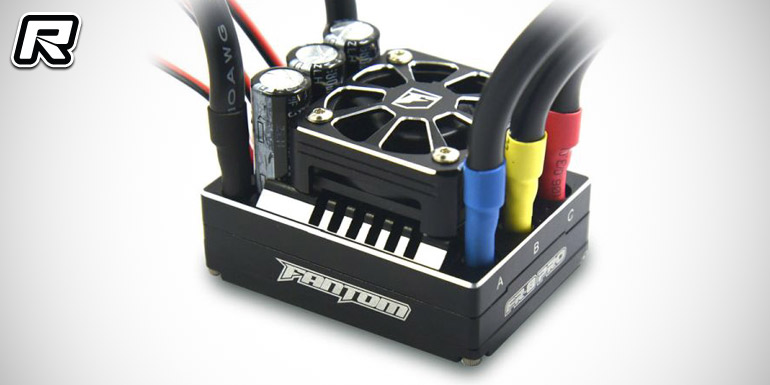 Fantom have introduced their new FR-8 Pro brushless speed controller and ICON Pro brushless motor for 1/8th scale applications. Starting with the speed controller, the FR-8 Pro features a high-performance 32-bit CPU and proprietary firmware, providing the driver with smooth throttle response, exceptional power delivery, and all the adjustable parameters that can be expected from a pro racing ESC. The 3S to 6S LiPo compatible controller is 220A rated, it features a 6V/7.4V, 8A BEC system, 10AWG wires and a 34mm fan unit with aluminium fan cover.
Features:
– All R&D done in the USA
– 1:8 Scale, 3-6 cell, 220 Amp
– Specifically designed for the highest level of spec and mod racing
– 10AWG, Ultra Low Resistance Wire
– CNC machined aluminium case w/ integrated heat sink
– Ultra-low resistance FET board
– 3 integrated max power capacitors
– Heavy-duty solder posts
– Precision throttle & brake frequency adjustment
– 34mm Fan w/ aluminium fan cover
– Ultra precision throttle, brake, and punch control
– Firmware updateable with Fantom LCD program card
– ROAR approval pending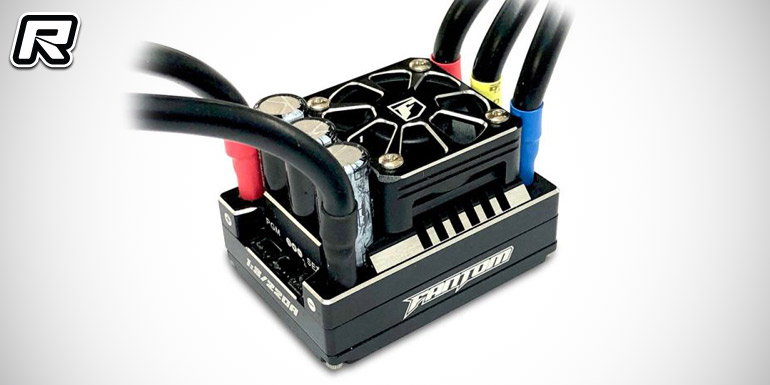 Specifications:
– Continuous current: 220 Amps
– 32-bit high-performance CPU
– Battery input: 3-6 cell LiPo
– BEC Output: linear 6V or 7.4V Adjustable / 8 Amps
– Dimensions without fan: (L) 55mm x (W) 40mm x (H) 34mm
– Weight without wiring and fan: 160 grams
– Programmable with LCD Program Card (sold separately)
– Sensored: Yes
– Sensorless: Compatible but not optimal
– Motor Limit: 4S LiPo/ 12cell NiMH: 3000KV for 4274 size, 6S LiPo/ 18cell NiMH: 2400KV for 4274 size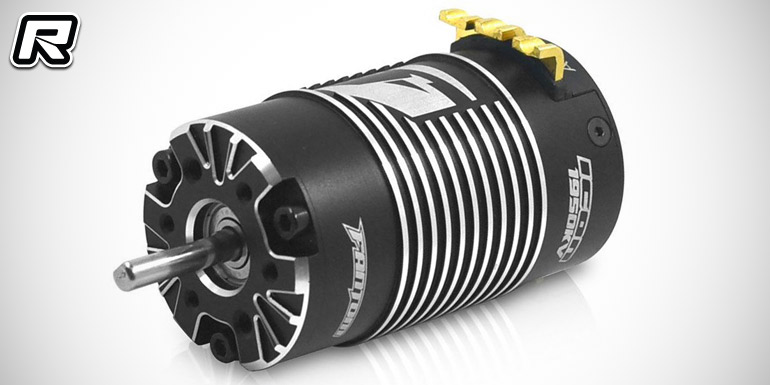 The ICON Pro 1/8th scale motor was developed to produce high yet smooth torque and power delivery from mid to top, it utilises a machined aluminium heatsink design case, sensored technology and a separate magnet ring that insures a clear signal and protects the hall sensing system from other signal interference. The motor is available in 1950kV and 2150kV variants and also including the FR-8 Pro speed controller.
Features:
– Designed in the USA
– 4-pole/8-magnet staggered rotor for the ultimate combination of super smooth power, acceleration, punch, and torque.
– High-strength and heat resistant magnet formula
– Precision dynamic balanced rotor
– Advanced hall sensing system utilizes a separate magnet ring that insures a clear signal and protects the hall sensing system from other signal interference
– Precision CNC machined aluminum alloy case
– High heat resistant pure copper wire
– Sensored and sensorless compatibility
– Replaceable sensor board
– Replaceable rotor
– 2S to 6S LiPo/LiHV voltage range
– High RPM precision bearings
– Meets ROAR specifications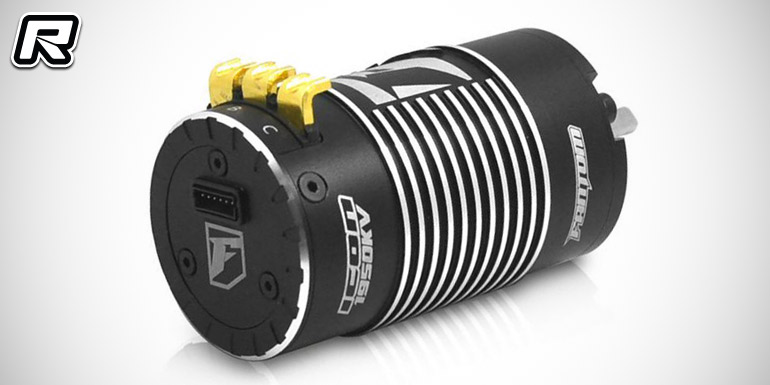 Specifications:
– Cells: 2-6S LiPo
– Diameter (mm): 40.0/42.0
– Length (mm): 70.5
– Shaft Diameter (mm): 5.0
– Weight (g): 350
Source: Fantom [fantomracing.com]
---