December 16, 2019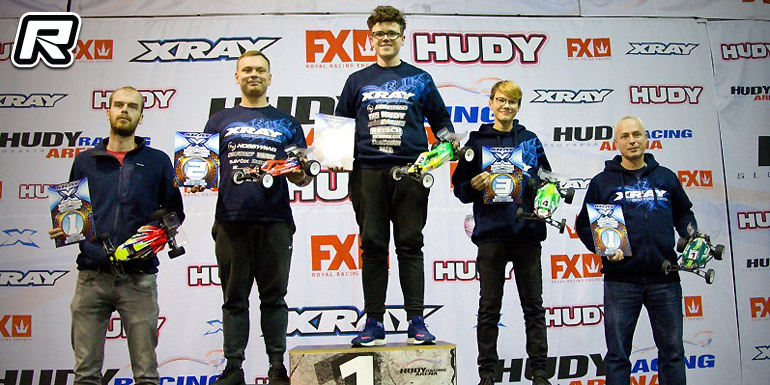 The 3rd round of Xray Racing Series Slovakia was held at the Hudy Racing Arena in Trencin, Slovakia this past weekend. The event kicked off with free practice on Friday with three qualifiers and triple mains being held on Saturday. In 2WD Modified Buggy it was Max Götzl with the TQ in round 1 in front of Martin Bayer and Antonia Kovalzski while in round 2 it was Matus Benetin and Antonia Kovalzski in 2nd and 3rd respectively while Max scored another TQ. Martin Bayer would strike back in Q3 with a 0.9 seconds faster time which handed him the overall TQ from Max in 2nd and Ales Bidovsky in 3rd.
In 4WD Modified Buggy Martin took the TQ in Q1, but Max managed to take Q2 and Q3 with faster times to start from pole position, as Martin came in 2nd and Ales again in 3rd.
A1 of 2WD Modified Buggy was very lucky for Max as Martin was in the lead the whole race with Max in 2nd, however a mishap of Martin on the final lap allowed Max to win the race from Martin in 2nd. Matus Benetin took the 3rd place for now. In A2 it was very easy for Martin, as Max made some mistakes which allowed Bayer to shift into cruise control to take the win as Max had a nice battle with Matus in the final two laps, but Götzl secured the 2nd position from Matus in 3rd. In A3 Max managed to take the lead in front of Martin, as the latter crashed once, and Götzl was able to hold on to his lead and take the overall win in the end. Martin came in 2nd and Matus completed the podium in 3rd for an all-Xray 1-2-3.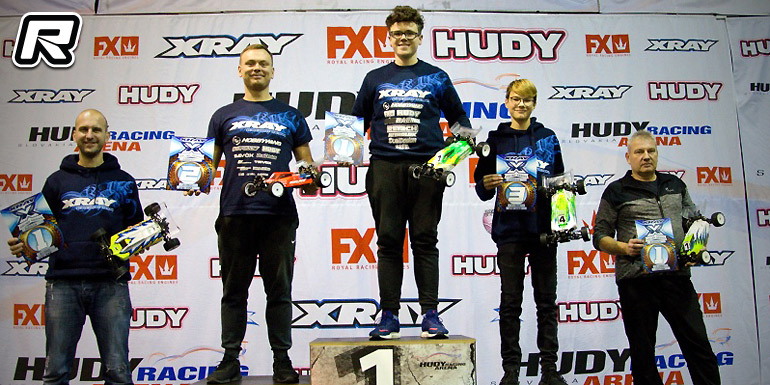 In the 4WD finals Max was able to take the advantage of his TQ and would take wins in all three finals for the overall victory. Martin Bayer finished in 2nd overall while and Matus completed the podium for another all-Xray top 3 result.
Source: Xray [teamxray.com]
---