December 24, 2019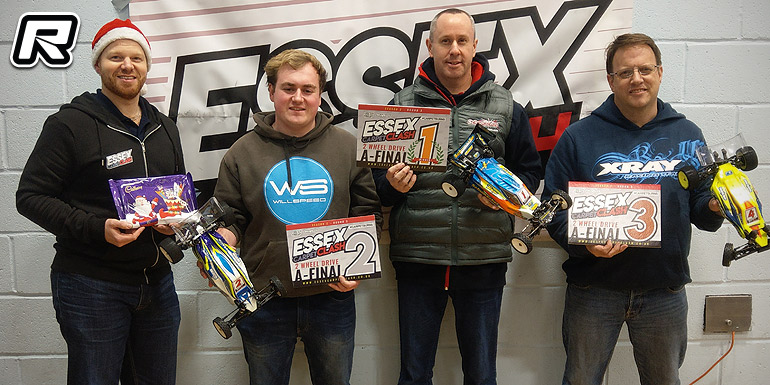 Last weekend saw round 3 of the ever popular winter series at Essex Carpet Clash in the South East of the UK. With another fully booked entry list, there was a high standard of drivers in attention racing for the last time before Christmas, and this made for some close racing throughout the day. The track was fast and flowing with many enjoying what had been laid out for the day ahead. Round by round qualifying saw drivers battle it out to take the best score they could to line up for their final.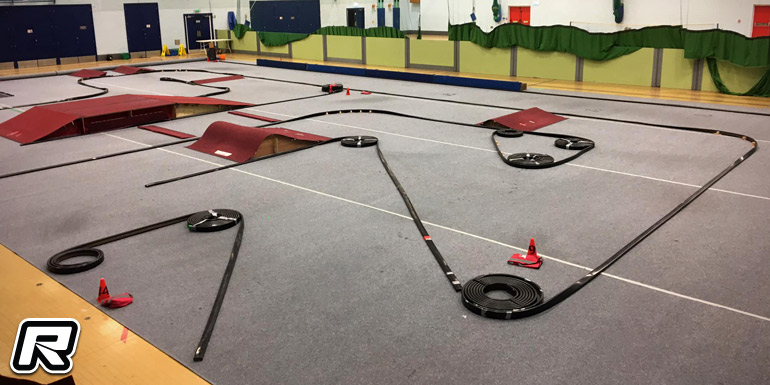 After qualifying it was Billy Fletcher, who hadn't raced a buggy for a couple of years showing that he was still able to fight at the top, that lined up pole position in 4WD. The popular 2WD class saw a number of drivers split on points, only to be decided on their best run time. Top honours went to Ellis Stafford followed by Kyle Moon.
2WD and pole man Stafford was able to capitalise on this fact, taking both leg 1 and 2 and with that the overall meeting. Moon made sure Stafford didn't get the full 3 legs and took the win in the last leg, only by crossing the line a split second before, giving him 2nd overall. Nathan Ralls had been up in the mix in all three finals, and would complete the podium in 3rd.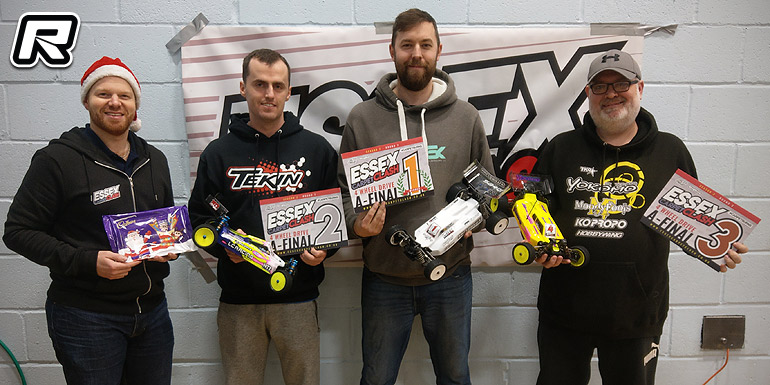 Fletcher seemed to have this in the bag having taken leg one, but having made a mistake in the 2nd leg, he only finished in the 2 spot behind Mark Lewis. The 3rd leg , and Fletcher drove away from the pack taking the leg and the over all. Lewis finished 2nd overall, with John Painter have decent runs completing the podium in 3rd overall.
Source: EssexCarpetClash [essexcarpetclash.co.uk]
---