December 23, 2019
The second round of the Xray Racing Series Poland was a joint race together with the Polish Nationals and it attracted more then 300 entries for the electric on-road and off-road classes. Held in the Polish "RC capital" Lodz, the races were held on purpose-built tracks in the Atlas Arena with the two main tracks being added by drift, trail and micro racing tracks. Racing-wise and in the on-road classes it was Jakub Rozycki (Xray) who was unstoppable in Touring Modified with the TQ and overall win. Filip Jasionowski (Xray) came in 2nd and Arkadiusz Smyk (Tamiya) ended the day on the 3 spot.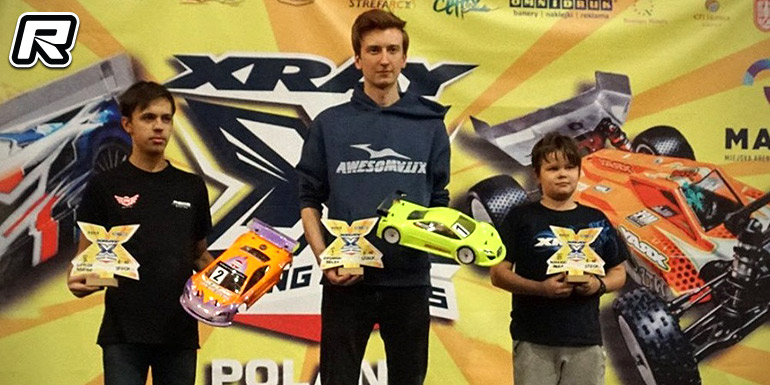 In Touring Stock it was Pawel Staszewski (Awesomatix) who dominated the class from Adrian Lippich in 2nd and Adam Mucharski (Xray) in 3rd.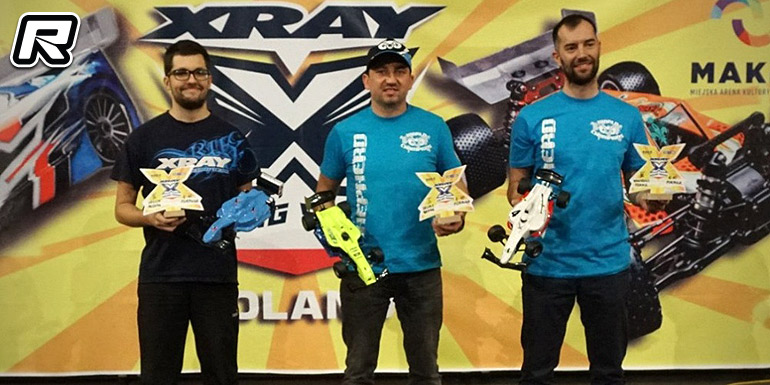 The Formula class saw a close battle between Rafał Zelias and Michal Wojcik, with Rafal eventually taking the win from Michal as Tomasz Małkiewicz completed the top 3 results.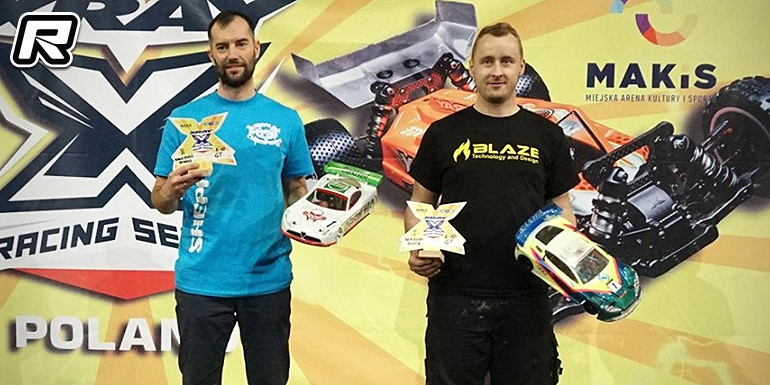 In the GT pan car class it was Piotr Blazucki (Blaze Racing) with the win from the Xray dup of Tomasz Malkiewicz and Mariusz Zahacz.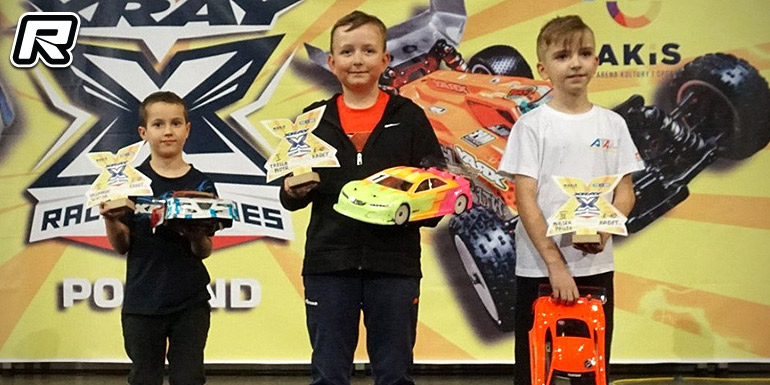 The Kadet class saw Piotr Trela taking the win from Dominik Wąsikowski and Paweł Miąsek.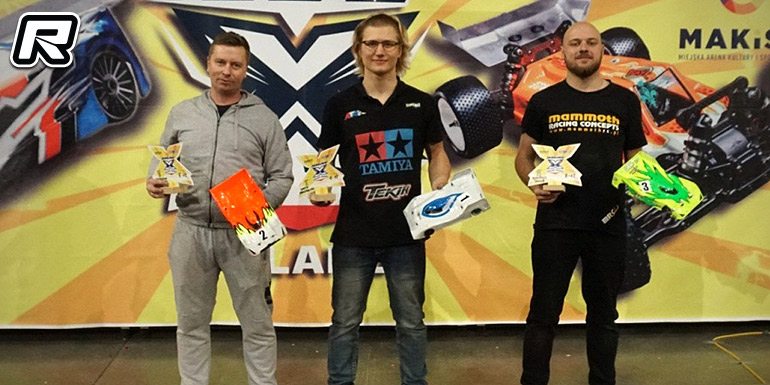 The 1/12th scale class saw a revival with 12 drivers competing in the class. Ultimately it was Arkadiusz Smyk with the TQ and win in front of Norbert Omelanczuk and Jakub Kłapacz .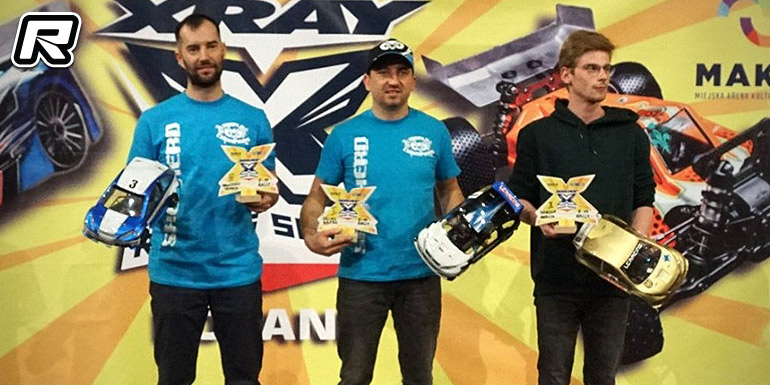 In the 1/14th scale Rally class Rafał Zeljas came out on top of Marcin Amrozik and Tomasz Malkiewicz.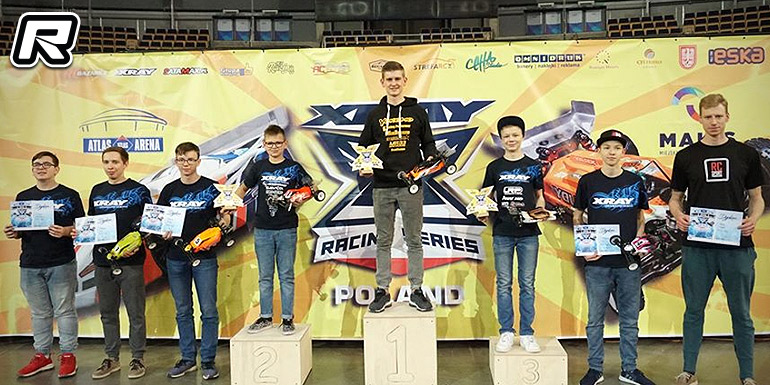 Over in the Off-road Modified classes Bartek Zambrzycki (Yokomo) was unstoppable with both TQs and overall wins in 2WD and 4WD. Bartosz Zalewski (Xray) finished 2nd in both modified classes after amazing battles with Bartłomiej Kramża (Xray).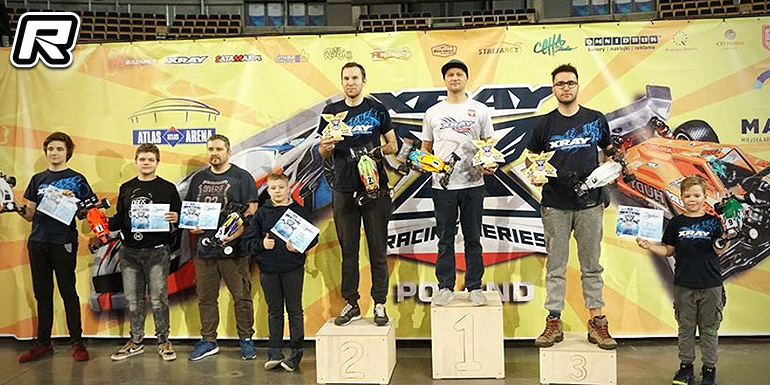 The Stock class saw 80 entries alone and in 2WD Buggy it was Pawel Ntkovca (Xray) with the TQ and win. Szymon Madziara (Xray) took 2nd after a tremendous battle with Seweryn Skowronski (Xray) in the third A-main.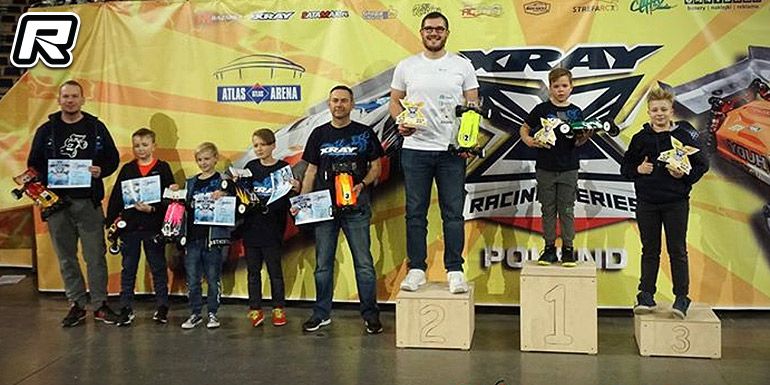 In 4WD Stock young Jan Zalewski (Xray) beat Rafal Ilendo (Xray) for the win. 3rd overall went to Jeremiasz Kramża (Schumacher).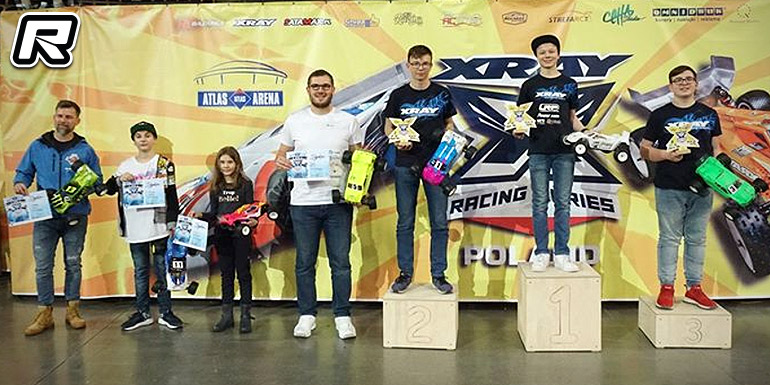 Truck Pro with more than 35 racers became the third popular category of the weekend. Ultimately Jeremiasz Kramza (Xray) managed to beat TQ Pawel Trella (Xray) while Bartek Gogacz (Xray) managed to finish 3rd after a nice battle with Rafal Ilendo.
Source: Xray [teamxray.com]
---