January 15, 2020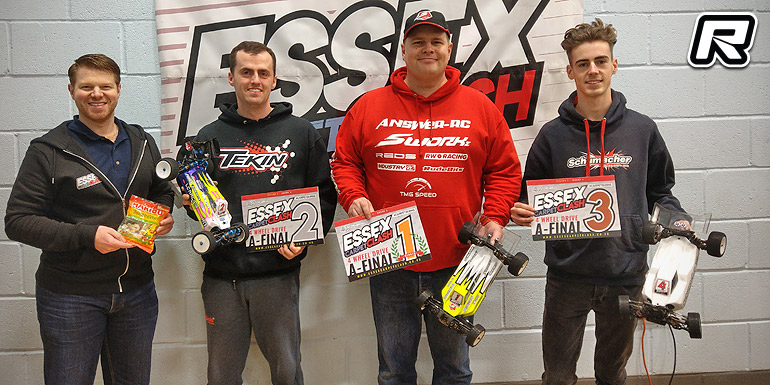 Round 4 of the Essex Carpet Clash championship was this past weekend, and the team had a slight change up for the driver for this round, running in the opposite, anti-clockwise, direction compared to all previous rounds. After the four rounds of qualifying, it was Stephen Brown in 4WD that took the pole position securing it by TQ'ing all rounds. Mark Lewis was hot on his tail and lines up 2nd on the grid ahead of John Painter.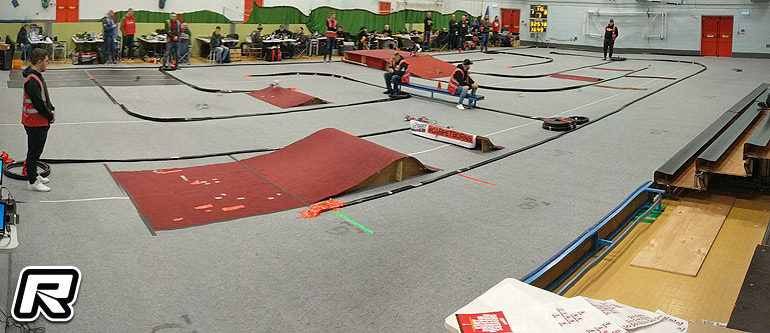 The finals would see a repeat of qualifying where Brown drove away from the field and secured the first two legs and the meeting win. The last final saw another win for Brown, this time by making it through the field only to cross the line 1st on the last lap. The fight was for 2nd and 3rd between Lewis and Jody Howard who fought it out in all legs, with Lewis finishing in the 2 spot and Howard having to settle for 3rd overall.
In 2WD it was another competitive day at the top, with a number of drivers all putting in top round scores. William Venables however had other ideas by taking three TQ rounds and giving him pole for the finals. 2nd man to line up of the grid was that of Kyle Moon being consistently at the top of the score sheets also. Ed Kerry had a good day and lined up 3rd in front of Ellis Stafford – both join on points.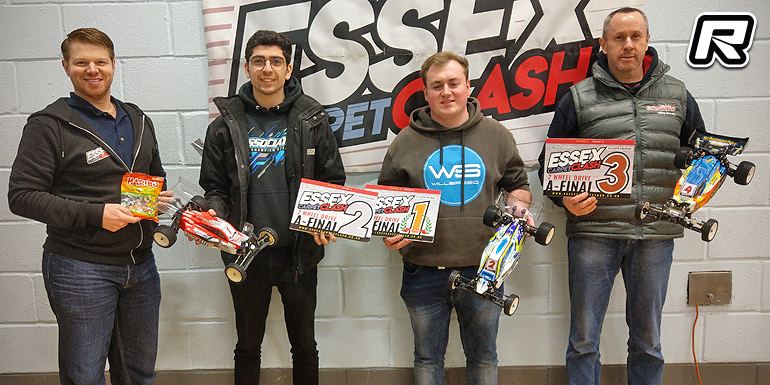 The finals were always going to be close seeing this at previous meetings and today was no different. All drivers made small mistakes, trying to get the kicker and the small double jump section just right. But Moon was the man who took all three legs of the finals securing him the meeting win. Venables took 2nd, dropping his poor leg 2 score, and fighting back through the field after making little mistakes. Finishing off the podium spot was close again, this time with Stafford and a fast Will Johnson being tied on points with Stafford ultimately taking 3rd.
Source: Essex Carpet Clash [essexcarpetclash.co.uk]
---