January 23, 2020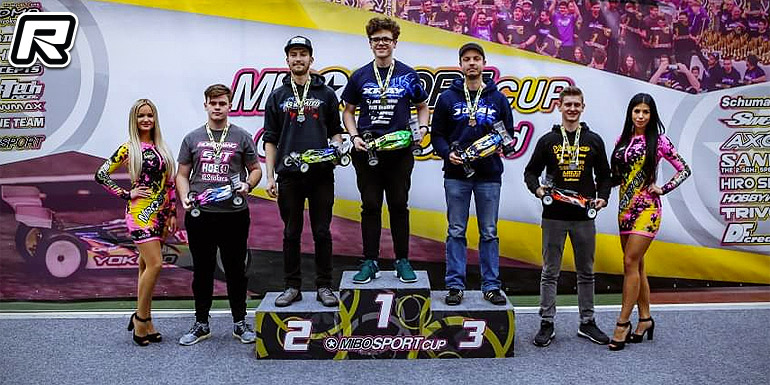 Round 4 of the popular Mibosport Cup was held at the Sport Hotel in Hrotovice, Czech Republic last weekend, attracting once again over 200 entries for the various electric on-road and off-road classes. In 2WD Modified Buggy the seeding practice was won by Ales Bidovsky while 4WD Mod Buggy was lead by Max Götzl. The 2WD Mod qualifying then saw Adam Izsay leading the way with wins in Q1 and Q2 with Q3 winner, Max Götzl in 2nd and Ales Bidovsky in 3rd.
A1 of 2WD then went in Max's favour as he was able to pass Adam on the second lap and then lead to the finish line to take the win. Adam came in a close 2nd while Hupo Hönigl came in 3rd. In A2 Max was again able to pass Adam while Ales was able to overtake Max for the lead with Max later scoring a DNF as he dropped down the order significantly. In A3 the luck was more on Max's side, as Adam made a mistake, Adam had a clean track and was able to take the win, as well as the overall! Ales finished overall 2nd and Hupo again 3rd and this would also be the overall 2WD Mod Buggy result.
2WD Modified Buggy top 3:
1. Max Gotzl – Xray
2. Ales Bidosvsky – Team Associated
3. Hupo Honigl – Xray
4WD Mod Buggy had Bartosz Zalewski take the overall TQ with steady performances. Q2 winner Max Götzl had to settle for P2 on the grid following some ups and down in qualifying with Hupo putting his buggy on P3 on the grid.
A1 of 4WD went well for Max as he passed Bartosz on the opening lap and then took the win with a huge gap. Hupo came in 2nd and Bartek finished in 3rd. In A2 Bartosz was able to take the win in front of Max and Adam. It was about to decide between Max and Bartosz in A3, but Max made some small mistakes, that allowed Bartosz to open a gap, which he kept till the end, allowing him to take the overall from Max in 2nd and Hupo in 3rd.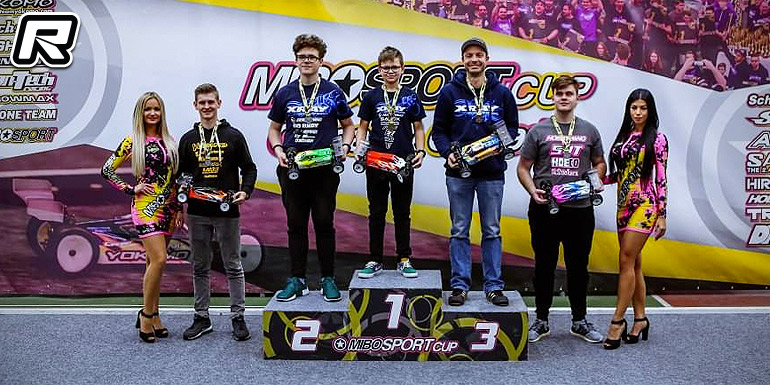 4WD Modified Buggy top 3 results:
1. Bartosz Zalewski – Xray
2. Max Gotzl – Xray
3. Hupo Honigl – Xray
Source: Xray [teamxray.com]
---