January 13, 2020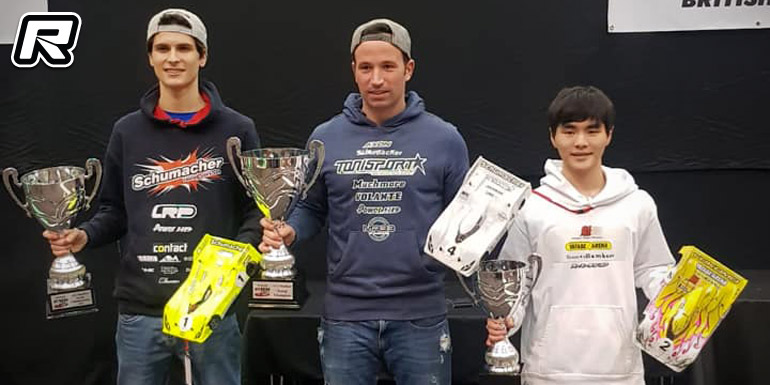 The 2020 IFMAR 1/12th scale World Championship were held in Milton Keynes, UK, attracting nearly 60 entries for the LMP Modified and 60 entires for the LMP Stock class. The event was held on a purpose-built track within the large Centre:MK shopping mall, ensuring a good exposure of the sport to potential new racers. Free practice of the Modified class was lead by Alexander Hagberg while Yoshiyasu Yanagisawa took the seeding practice. Michal Orlowski then snatched the overall TQ, winning four of the six qualifiers from single round TQ, Yoshiyasu Yanagisawa. Olly Jefferies came in 3rd with a steady performance as single round TQ and former 1/12th scale World Champ, Marc Rheinard put his car in 4th overall. A-main 1 then saw Yoshiyasu Yanagisawa taking the win with a 1-second margin from Marc as Ollie Payne came in 3rd, another second behind. TQ Michal lacked a bit of speed and had to settle for 5th.
A2 then had Marc Rheinard scoring a win with a lap margin on Olly Jefferies as Michal Orlowski at least came in 3rd overall. A3 brought the decision for the overall and with Michal further upping his pace, he finally took a win in the A-mains as Marc Rheinard came in 2nd overall which was enough to take his 5th IFMAR World Championship title. Michal Orlowski came in 2nd overall thanks to winning A3 as Yoshiyasu Yanagisawa completed the top 3 results.
LMP12 Modified final result:
1. Marc Rheinard – Schumacher
2. Michal Orlowski – Schumacher
3. Yoshiyasu Yanagisawa – Yokomo
4. Olly Jefferies – Schumacher
5. Ollie Payne – Roche
6. Alexander Hagberg – Xray
7. Markus Hellquist – Xray
8. Hayato Ishioka – CRC
9. Toshinobu Yanagisawa – Yokomo
10.Jörn Neumann – Schumacher
Over in LMP12 Spec Andy Murray and Matthew Varah battled it out for the overall TQ with Andy taking the pole position in the tie breaker. The triple A-mains again had Andy leading the way and with wins in A1 and A2 he would take the overall title with one leg to spare, leaving behind Matthew Varah in 2nd and Ben Vincent in 3rd.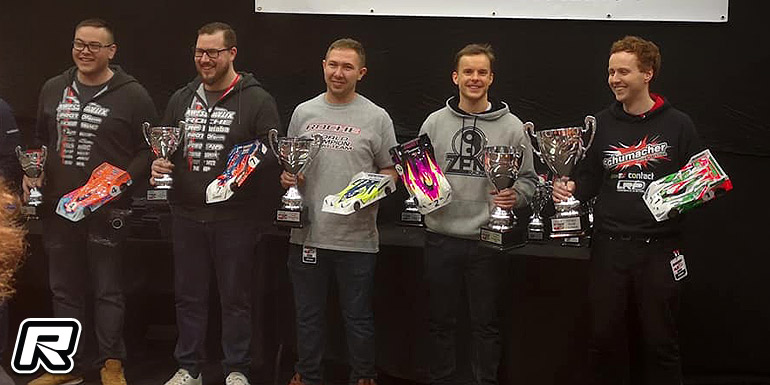 LMP12 Spec final result:
1. Andy Murray – Schumacher
2. Matthew Varah – Roche
3. Ben Vincent – Roche
4. Olivier Bultynck – Roche
5. Max Mächler – Awesomatix
6. Jeff Dayger – CRC
7. Andrew Knapp – CRC
8. Matthew Lax – Xray
9. Brian Wynn – CRC
10.Morgan Williams – Roche
Images: Michal Orlowski & Lauren Louise Mackman
---