January 20, 2020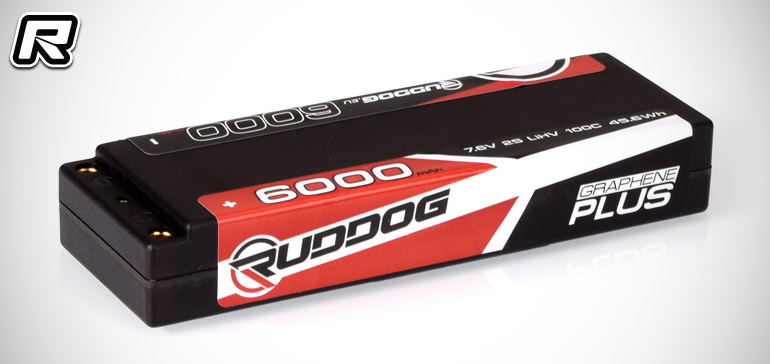 New from Ruddog Distribution's own Ruddog brand are two LCG high-performance LiHV battery packs. First up is the 6000mAh 7.6V 100C Graphene Plus LCG Stick Pack LiHV, a standard size stick battery of 22.5mm height. The low centre of gravity battery allows to lower the car's overall centre of gravity for improved cornering speeds especially in high-bite track conditions while the high-quality 100C Graphene Plus technology cells ensure a very low internal resistance and thus improved overall power, runtime and exceptional cell durability. The battery weighs in at 260g and it utilises 5mm bullet-type connectors.
Specifications:
– Nominal Voltage: 7.6V
– Capacity: 6000mAh
– Cell configuration: 2S2P
– Cell type: Graphene Plus
– Length: 138.5mm
– Width: 46.5mm
– Height: 22.5mm
– Weight: 260g
– Plugs: 5mm
– Balancer-Plug: 2mm
– Discharge-Rate: 100C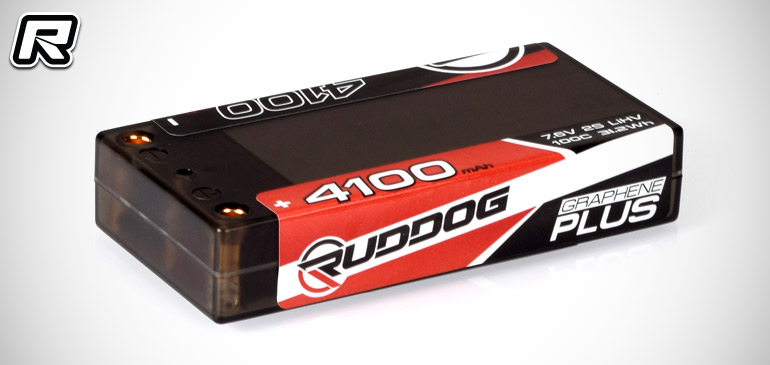 Also new is the Ruddog 4100mAh 7.6V 100C Graphene Plus LCG Shorty Stick Pack LiHV battery. Measuring 95×46.5×18.7mm and weighing in at only 155g the high-voltage battery is ideal for both on-road and off-road applications as it offers great capacity and exceptional power over the whole run thanks to the high-quality Graphene Plus technology cells. The low height of only 18.7mm helps to greatly lower the overall centre of gravity of buggies, trucks, pan cars and touring cars. Both batteries are EFRA approved and available from now on.
Specifications:
– Nominal Voltage: 7.6V
– Capacity: 4100mAh
– Cell configuration: 2S1P
– Cell type: Graphene Plus
– Length: 95.0mm
– Width: 46.5mm
– Height: 18.7mm
– Weight: 155g
– Plugs: 5mm
– Balancer-Plug: 2mm
– Discharge-Rate: 100C
Source: Ruddog [ruddog.eu]
---