January 26, 2020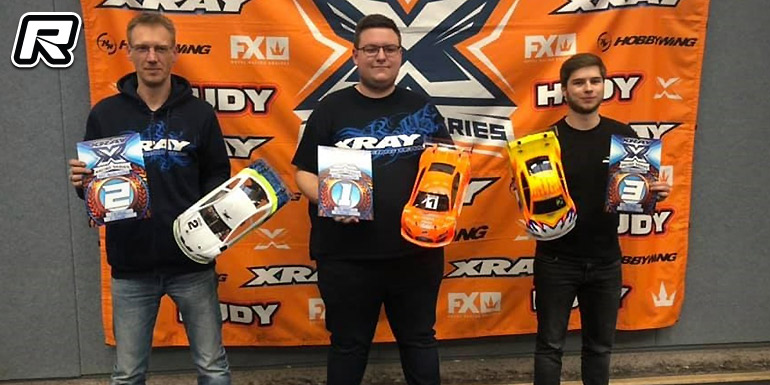 Round 6 of the Xray Racing Series Germany was hosted by the MSC Herrenhaide club with many entries making for a good atmosphere and competitive racing. The strongest class was Touring FWD which offered entertaining races with other classes being Touring Stock, Touring 17.5T, Formula and 1/12th scale. In Touring Stock, Tim Schulte took A2 and A3 from pole position after Sven Müller had taken A1. While Tim took the overall win it was Sven on the runner-up spot. Jonny Guerra rounded out the top 3 result.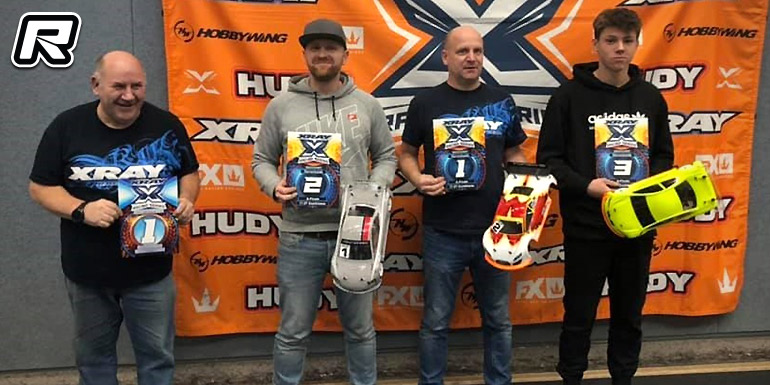 In the supporting Touring 17.5T "Guests" class Christopher Bergholz wasn't able to transform his pole position into a victory, and so it was Thomas Nitschke whop took wins in all finals for the overall from Christopher Bergholz in 2nd and Pierre Theuerkorn in 3rd.
Touring FWD saw Sven Müller taking the win from Thomas Felke in 2nd and Matthias Drummer in 3rd, opening a gap of one to two laps in every run.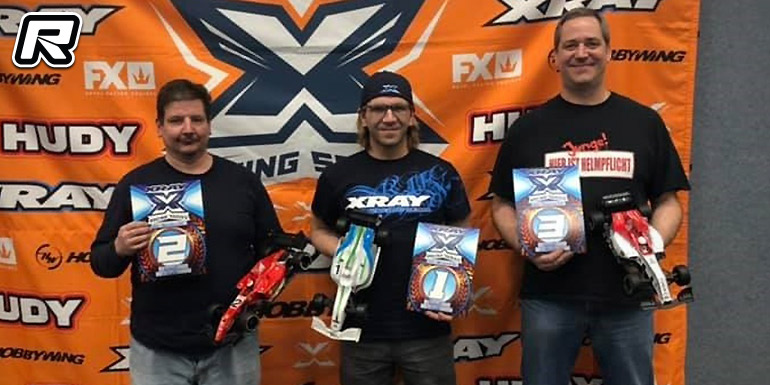 In Formula Andreas Beier was able to win all finals for the overall from Heiko Elgas and Jens Limmer.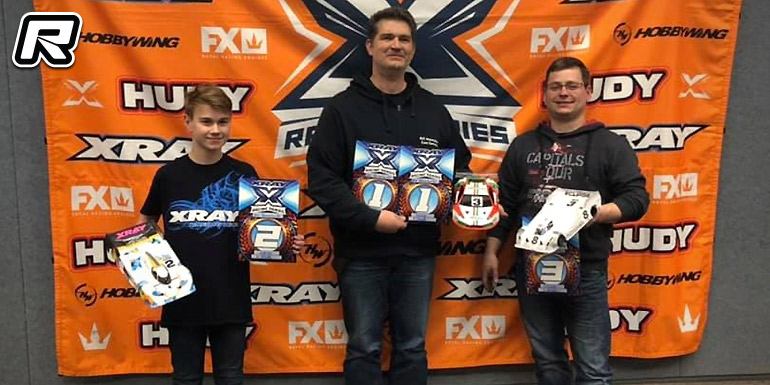 In 1/12th scale Dirk Brauer finished 1st in A1 and A2, while the fight for P2 was between Philipp Lischke and Frank Hiller, the latter having to settle for 3rd overall while Dirk cemented his overall runner-up spot with a win in A3.
Source: Xray [teamxray.com]
---