February 4, 2020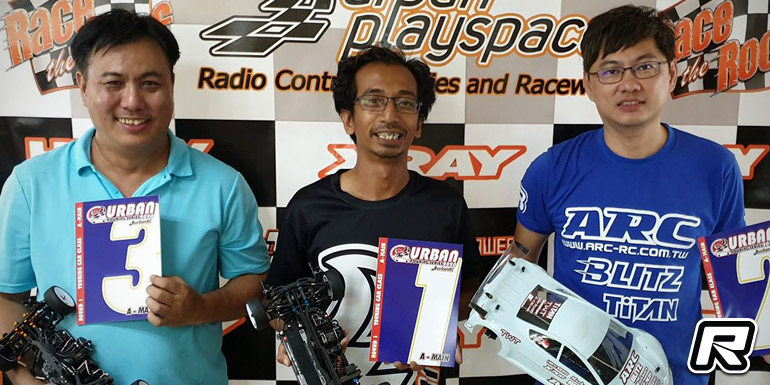 Season 5 of the Urban Touring Series UTS got underway this past weekend with the opening race attracting a record 41 racers. The season opener also saw the expansion of the series to officially include the 45+ Masters TC Class (13.5T Spec Blinky), which saw a strong 16-car grid take to the start. In the premier 17.5T Blinky Touring class, qualifying was a close run affair with three different racers taking TQs in the three qualifying rounds. The TQ tiebreak would go to PY Tang, who edged out Dominic Quek and Esmail Apandi. Making his first A-Main appearance in the class was young 14-years old Ethan Cheng, who joined 13-years old Zaccheus Lam in his 2nd consecutive A-Main.
In the 45+ Masters class, qualifying was cut to two rounds with the best single round to count, due to rain interrupting Q1. This worked to Kelvin Goh's advantage as he managed overall TQ despite only running Q3. In his first race in decades, Kenny Chua qualified 2nd while Joe Lam would start P3 in the finals despite being put on an FDR handicap.
In the Formula class, Andy Tan dominated all 3 qualifying runs to secure overall TQ, with Tapana V in P2 and Tham CC in P3.
In the finals, A1 of the Touring class went to Esmail despite starting P3 as an incident between PY Tang and Dominic resulted in DNFs for both of them. Julien Foo finished 2nd while Sean Lee took 3rd. In A2, PY took a tone-to-tone victory as an incident between Esmail and Dominic dropped both to the back of the field early on. Esmail was able to recover to take 2nd, while Julien finished 3rd. With the overall win to be decided in leg 3, PY looked to be on his way to victory when an incident with a back-marker benefitted Esmail who snuck by and held on for the win. PY held on to 2nd while Sean just fended off Julien for 3rd. The overall results saw Esmail take the win, with PY in 2nd and Julien securing his first podium in 3rd.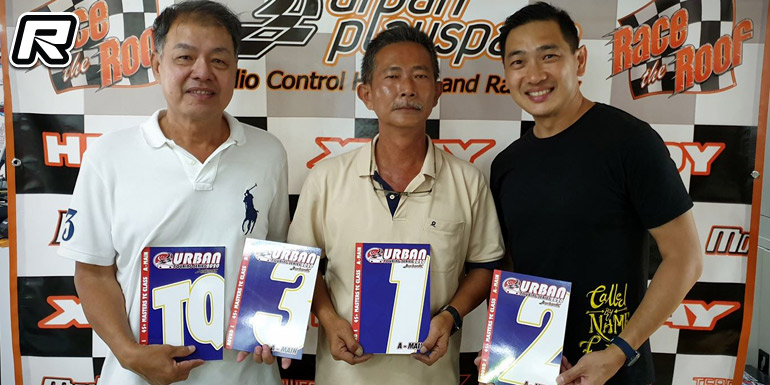 In the 45+ Masters Touring class, the "experienced" racers showed that they had lost none of the racing spirit with close battles across all three legs of finals. In A1, a fierce battle up front in the leading pack resulted in several crashes which benefitted HJ Quek (who started P8), who suddenly found himself in the lead. HJ managed to hold off to take the win, with Darren Lam in 2nd, from a P6 start, and Joe Lam in 3rd. In A2, pole-position sitter Kelvin managed to secure the win, with Chia Teck Foong in 2nd while Darren took another 3rd place finish. In the deciding final, Joe Lam managed to find his way past Kenny Chua to take the win, with Yang finishing 3rd to the delight of the spectators. The final results saw Joe Lam secure the overall win, with Darren in 2nd, and Kelvin in 3rd.
In the Formula class, the battle between Andy Tan and Tapana V would go to the wire. Tapana drew first blood with a close win in A1. Andy bounced back in A2 to take the overall decider to leg 3. Andy held the lead in the first half of A3, but Tapana's never give up spirit saw him reel in Andy and taking over the lead in the late stages. Tapana held on to finish first and secure the overall win over Andy. Tham CC would secure his first podium with a 3rd place finish.
Source: Urban RC [urbanrc.online]
---