February 22, 2020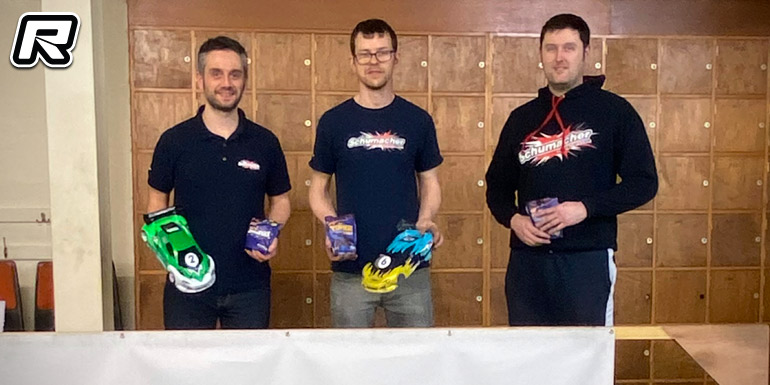 The third round of the BRCA Scottish GT regionals took place at the Dundee and Angus Radio Control Car Klub. This was the second visit to Dundee in this series and the club laid out a new circuit with a challenging centre section that was tough to master but very rewarding for those that did. Qualifying saw a three way battle for pole position between championship leader John Simpson, Kenneth Rogers and James Eaves. John would open up a gap to line up on pole ahead of Kenneth and James. Colin Leslie, David Bruce, and Fraser Leslie would complete the top final.
Leg one would see John and Kenneth racing closely until four minutes where John made a mistake and was collected by Kenneth as he rolled back onto the racing line. This damaged John's car dropping him back down the order with Kenneth recovering to take the win from James. Leg two saw John stretch an early lead before being reeled back in by Kenneth. A mistake passing back markers in the closing laps allowed Kenneth through but John managed a swift return pass and would take leg 2 with James in third. So it was all to play for in leg three with all of the top three cars in contention for the overall win. The final leg saw a slow start of the line by John, which concertinaed the rest of the field, James made contact with Kenneth and dropped down the field and this time John would take the win unchallenged. Kenneth second and Colin Leslie would take third. With two wins John took the overall from Kenneth and then James completing the podium. Colin Leslie would win out from David Bruce with Fraser in sixth.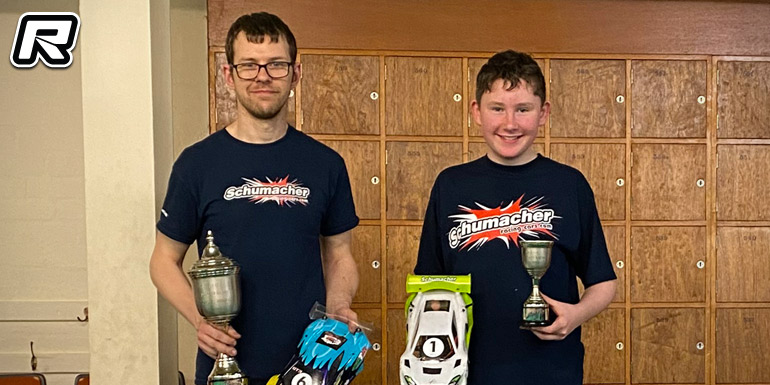 This was the final round in the series and concluded the championship. John Simpson successfully defended the title and is the 2020 BRCA Scottish GT Regional Champion. Congratulations John. Second was James Eaves and Kenneth Rogers third. In the Junior class Euan McLeod would take the honours, Jamie McCaffery was second and Fraser McLeod third.
Source: BRCA [brca.org]
---