February 3, 2020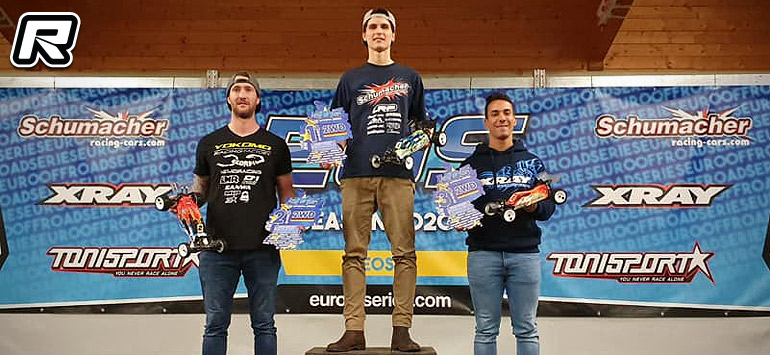 The opening round of the 2020 Euro Offroad Series was held in Daun, Germany this past weekend, attracting nearly 460 entries. In the 2WD Modified Buggy class it was Schumacher's Michal Orlowski with the overall TQ after winning three of the four qualifying rounds as single round TQ, Lee Martin (Yokomo) came in 2nd on the grid. SWorkz's Micha Widmaier, Schumacher's Jörn Neumann and Xray's Bruno Coelho completed the top 5 result. The triple A-mains again saw Michal again leading the way and with wins in A1 and A2 he took the overall victory early, allowing him to sit out A3 that was won by Lee Martin who would cement his overall runner-up spot from Bruno Coelho in 3rd. Micha Widmaier had to settle for 4th overall from Xray's Martin Bayer in 5th. HB Racing's David Ronnefalk, Team Associated's Joona Haatanen, Schumacher's Jörn Neumann, Team Associated's Marcel Schneider and HB Racing's Elias Johansson would complete the A-main result.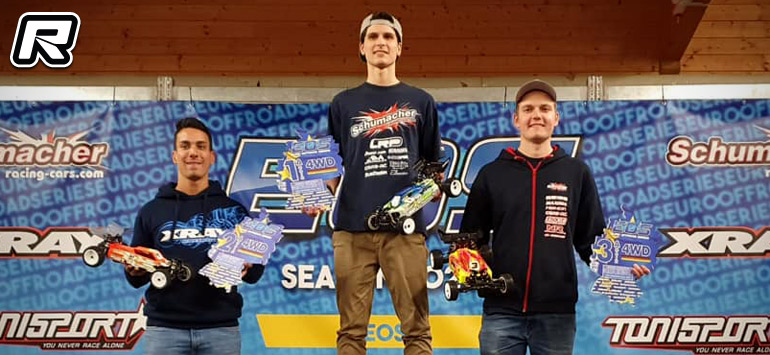 Over in 4WD Buggy it was again Michal Orlowski with the overall TQ, however the result didn't came easy as also Joona Haatanen and Jörn Neumann scored single round TQs with the two completing the top 3 result after the qualifiers. The A-mains then were a pretty entertaining affair with Michael taking the opening A-main from Bruno Coelho in 2nd, the latter striking back in A1 and taking the win from Michal. The decisive A3 then again saw Michal taking the win for the overall with Jörn in 2nd while Bruno had to settle for 6th. Overall and behind Michal it was Bruno on the runner-up spot from Jörn in 3rd. Joona Haatanen came in 4th and David Ronnefalk completed the top 5. Martin Bayer, Lee Martin, Xray's Daniel Kobbevik, Micha Widmaier, and Xray's Bartosz Zalewski rounded out the top 10 result.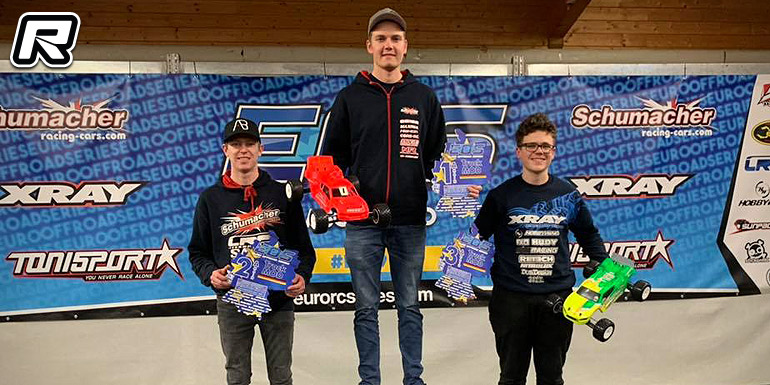 In the Modified Stadium Truck class it was Jörn Neumann with the overall TQ following a clean sweep in the qualifiers. Max Götzl and Wesley van Helmond came in 2nd and 3rd respectively. With wins in A1 and A2 Jörn would carry on his momentum, bringing home the win from Wesley in 2nd and Max in 3rd who swapped places while Wouter Wynen and Florian Schmid completed the top 5 results.
Images: Michal Orlowski
---