February 17, 2020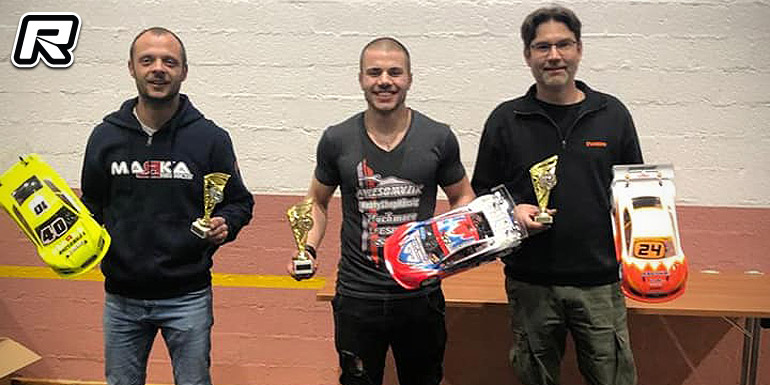 Round 4 of the Swiss Indoor Championship was hosted by the Mini Racing Chiasso club this past weekend. The event was held in a total of seven electric on-road classes and in Touring Modified it was Awesomatix driver, Michele Manzo with the overall TQ after winning three of the four qualifying rounds. The triple A-mains again saw Michele leading the way and with wins in all legs he took the overall from Antonino Mangiaracina (Awesomatix) in 2nd while Philipp Huber came in 3rd from best-of-the-rest, Khounmy Bui in 4th.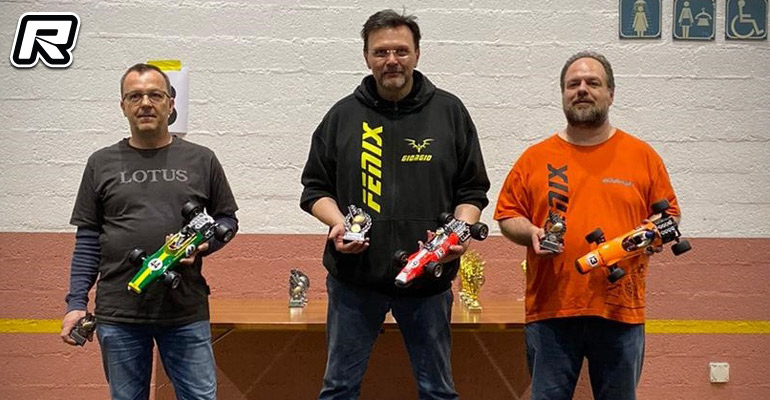 Over in the Classique Formula class it was Giorgio Favaretto with the overall TQ courtesy of two round TQs from Sacha Heuberger and Reto Kellenberger, the latter two also scoring a round TQ each. In the triple A-finals Andi Frattaroli gave TQ Giorgio a proper run for his money, challenging Giorgio until the last minute of the final A-main. Ultimately Giorgio would hold the upper hand as Andi came in 2nd, tie on points with Eric Noel in 3rd.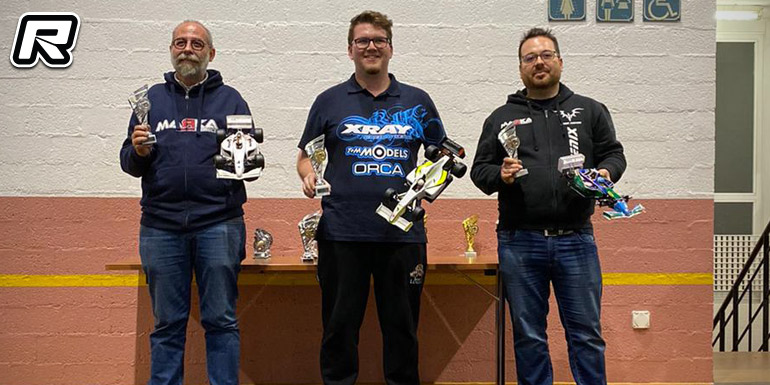 In the Formula class it was Xray driver, Fabio Marzini with the win from the Fenix Racing duo of Paolo Bottignol in 2nd and Fabrizio Villa in 3rd.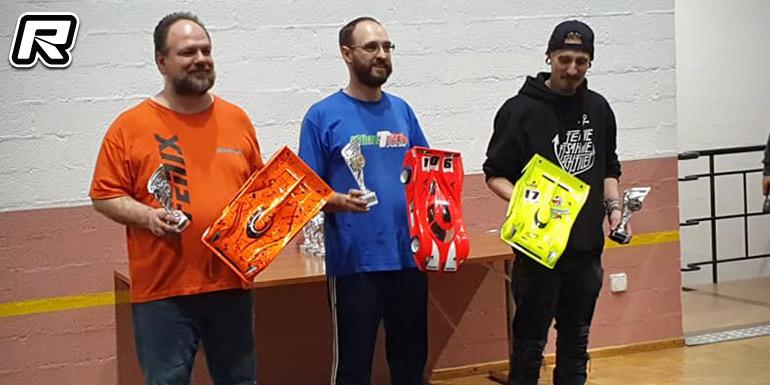 The Swiss GT class saw Marco Donadelli wakling away with the win from Andi Frattaroli on the runner-up spot. Oli Mülhauser came in 3rd to round out the top 3 result.
Image: Michele Manzo | Fenix [fenixracingshop.com]

---