February 8, 2020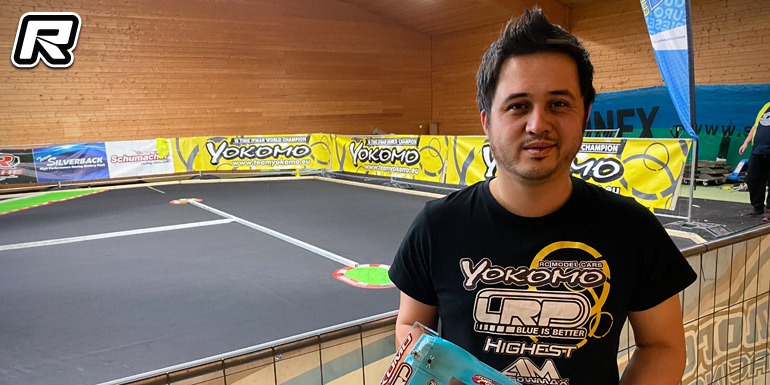 Ronald Volker secured the overall top qualifying position in the final group of qualifying of Saturday's action at Round 2 of the 2019/2020 Euro Touring Series in Daun, Germany. Ronald took the advantage in Saturday morning's Q3 to move ahead of overnight pole sitter Marc Rheinard, and backed that up with the fastest time in Q4 to ensure that his BD10 would lead the field away for the triple leg finals. Lining up second on the grid will be Marc Rheinard, the Tonisport-backed driver campaigning an Awesomatix this weekend with support from the factory team. Visibly showing fresh motivation with his new chassis, Marc was a little disappointed to be pushed to second on the grid, but with his laptimes almost identical to Ronald's, it is expected to be a tough fight at the front in the finals.
Starting third on the grid will be Yannic Prumper. Also running an Awesomatix this weekend, Yannic noted that there was a slight gap from him to the lead two drivers, and will also have to spend the finals worrying about the drivers behind him trying to steal the podium place away. Starting immediately behind Yannic on the grid will be current ETS champion, Bruno Coelho. Finding more speed in Q4, where he took second place, this moves the Xray pilot into fourth overall, and pushes Yokomo's Christopher Krapp down to fifth. The rest of the A Final will be completed by ETS R1 winner Alexander Hagberg (Xray), Serpent's Yugo Nagashima, the Awesomatix pairing of Freddy Sudhoff and Michele Manzo, and the Xray of Marco Kaufmann. They will be joined by one more driver who bumps up from the B Final, which Xray's Elliott Harper is set to lead off.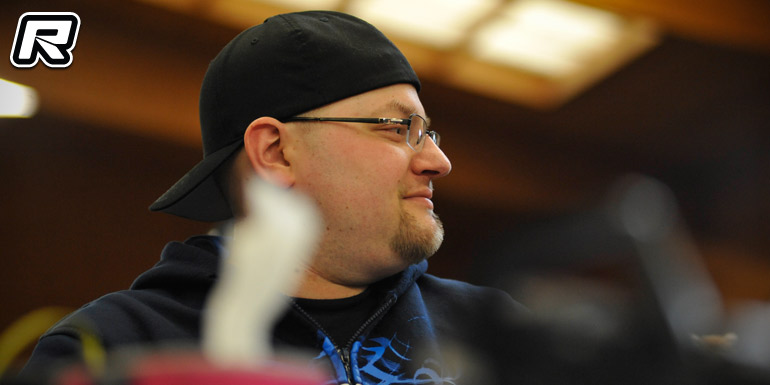 Jan Ratheisky dominated both the Pro Stock and Formula classes, setting three TQ runs in both with his Xray chassis'. In both classes, Ollie Bultynck became his closest challenger, and will roll off second in the A Finals for each with his Awesomatix in Pro Stock and Roche in Formula. In Pro Stock, Alexandre Duchet found more speed as qualifying progressed to take third overall for Xray, as Simon Lauter (Awesomatix) and Leo Arnold (Xray) round out the top five on the grid. In Formula, David Ehrbar took his Serpent to third overall, with Vienna podium finisher Matej Dobnikar and Czech driver Lukas Hoch filling the top half of the grid.
In Front Wheel Drive, which features an impressive 94 entries this weekend, Henrik Heitsch held on to his overnight TQ position as qualifying wrapped up, the big mover being Marwin Riedelbauch who moved into second on the grid thanks to a TQ run in Q4. Vienna TQ Steven Olsen will line up third, and will hope to reverse his fortunes from the Austrian event which saw him drop places in the final. Vienna winner Enrico Jung lines up fourth, ahead of Stefan Schulz. In Masters, Alexander Stocker will start up front, ahead of Andreas Weyhove, Christian Driessle and Werner Schmitzer. A great Q4 from Oliver Krahemann sees him secure fifth on the grid. Finally, in 17.5 Stock, Dominik Ruf took Q3 and Q4 to secure the pole position, with Q1 winner Joachim Altenhof due to line up second on the grid, ahead of Alexander Muller, Marwin Riedelbauch and Thomas Bemmerl.
Source: ETS [eurorcseries.com]
---