February 10, 2020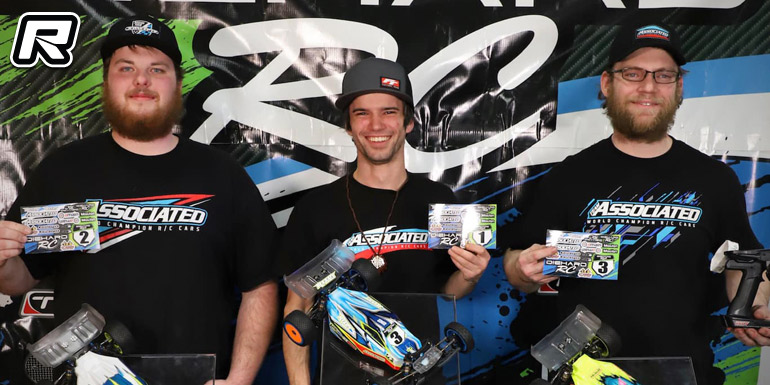 Round 8 of the DieHard RC Winter Off-Road Carpet Series was held at DieHard RC in Snohomish, Washington, attracting 180 entries. In the 2WD Mod Buggy class it was Weylin Rose, coming from the 2 spot on the grid, with the win in the single 6-minute A-main even, leaving behind Tyler Wilbur in 2nd, only 0.4 seconds behind. 9th place qualifier, Jonathan Cantrell came in 3rd to round out the all-Team-Associated top 3 results.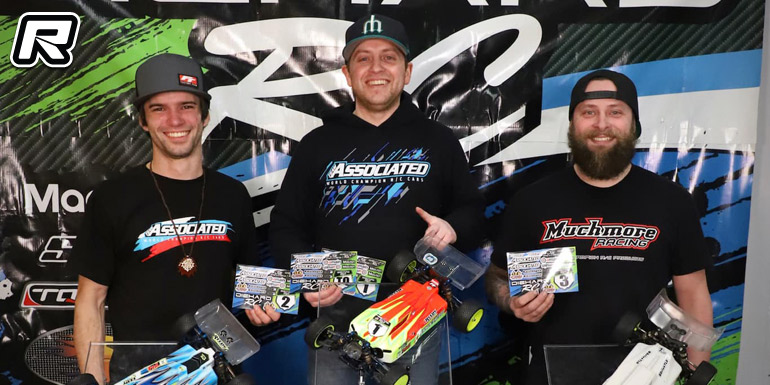 4WD Modified Buggy saw TQ Travis Schreven (Team Associated) also taking the win with a lap merging from Team Associated's Weylin Rose in 2nd. TLR's Mikey Brown would complete the top 3 result, another lap down.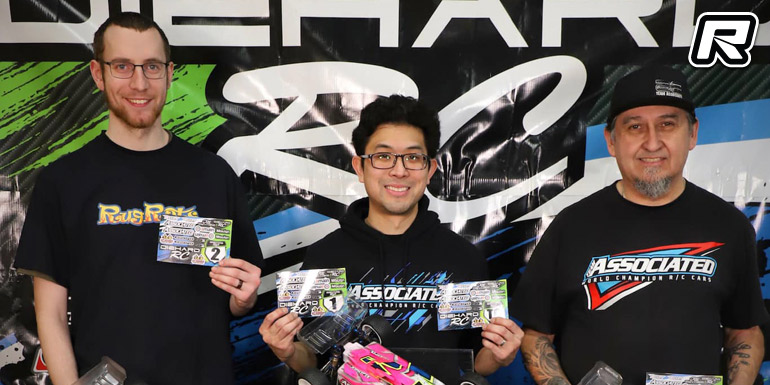 13.5T 4WD Buggy had Kelsey Miyoshi coming out on top from Jesse Austin in 2nd, a lap behind. 0.9 seconds behind Jesse it was Terry Yeo with the final podium spot for another Team Associated podium lock-out.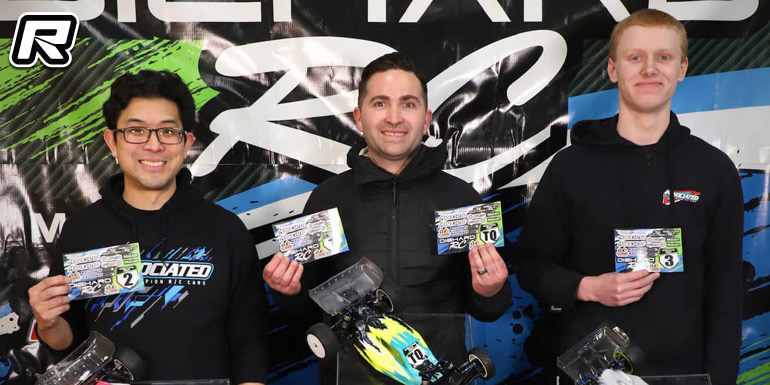 17.5T Buggy had 4th place qualifier, Nathan Lovelace taking the win some ten seconds in front of Kelsey Miyoshi on the runner-up spot. Aston Briston would complete the top 3 results.
Full results can be found here.
Source: DieHard RC [diehardrc.com]
---