March 9, 2020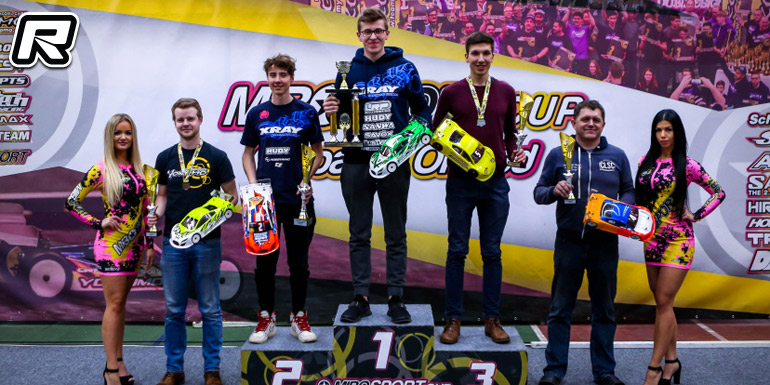 The final round of the 2019/20 Mibosport Cup was held recently with the past season drawing nearly 365 different drivers from more than ten countries including Great Britain, The Netherlands and Sweden to compete in the ultra-competitive series that consists of both electric on-road and off-road classes. In the premier electric on-road class of Touring Modified Matej Sulc was one of the top competitors from the first race and he continued in the same manor through the whole series. Oliver Havranek missed one race which resulted in making it harder for him to fight with Matej and so he had to settle for 2nd in the overall championship. Kuba Simurda with some decent runs finished overall 3rd in front of Petr Grof and Karel Kratochvil.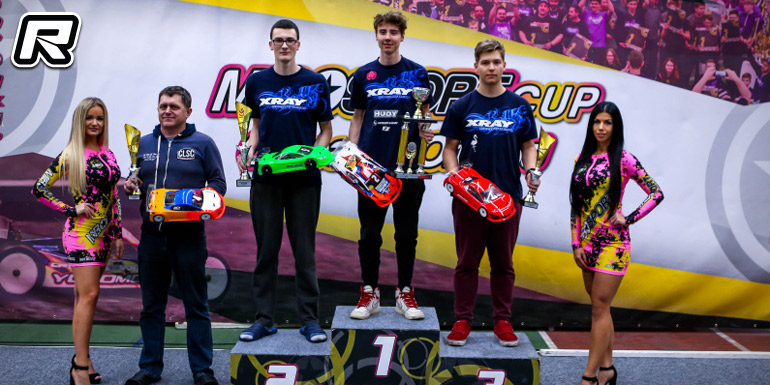 In Touring Pro Stock 13.5T Oliver Havranek with three victories out of four attendances was just uneatable. An ever improving Radko Cernohous came in a popular 2nd overall. Simon Horak was able to match his 3rd position from the Formula class. Karel Kratochvil with Tono Sloboda proved that sometimes experience is more than ferocity as they finished 4th & 5th.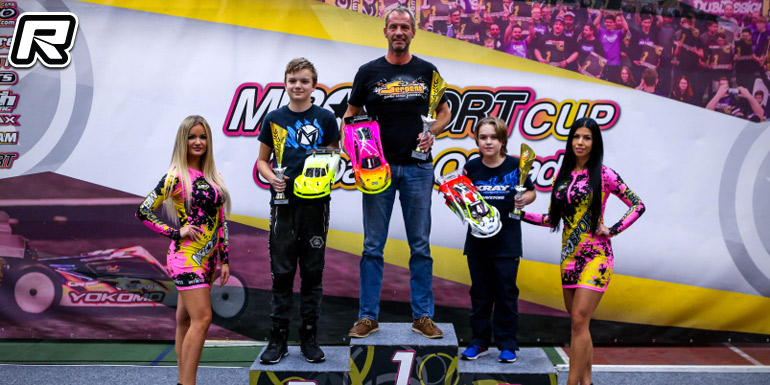 In GT Stock 17.5T Günter Krausgruber was one of the fastest drivers from the early beginning of the season. This probably was the goal for his overall victory as he was able to finish in top positions in each race. Daniel Hons reached the best position among other juniors finishing 2nd in front of Maty Knopp in 3rd. Petr Kristek took 4th and Martin Saturka finished in 5th.
Another new class for the 2019/20 season was the Touring FWD category that delivered some close racing till the end. In the end Alexander Mayer took the title with a 2-point margin from Werner Spannbruckner who had to settle for the 2nd place overall. Behind the two Michal Bok came in a close 3rd from Marcel Dostal and Roman Fiby in 4th and 5th respectively.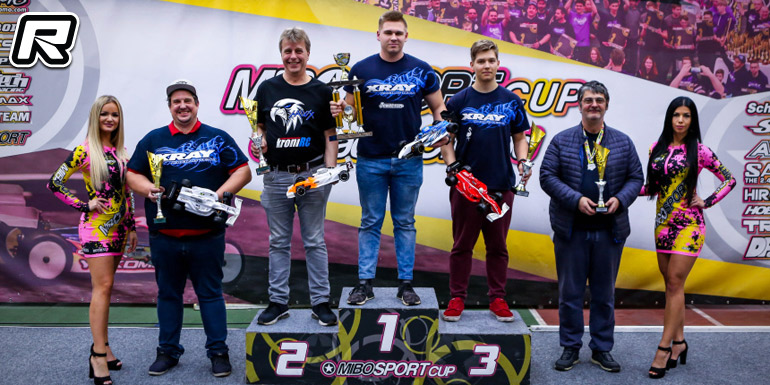 The Formula class leads the on-road categories in terms of entry numbers, making not only for a very competitive but also a good looking field. Lukas Hoch belongs to Europe's top drivers and for sure he was one of favourites to take overall victory. Finally, he would get it done in front of Thomas Dvorzsky and Simon Horak. Those two guys were separated by just one point. Werner Spannbruckner finished 4th and Svetlin Douhlevski came in 5th.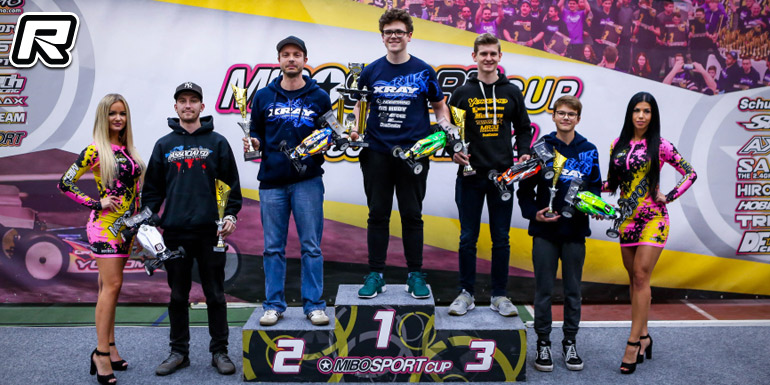 Over in the off-road classes, this season brought massive competition – particularly to the Modified classes of them. Many EOS podium finishers found their way to race in Hrotovice, which made the A-mains something to watch. In in the end and in 2WD Mod it was Czech youngster Max Götzl with the title. Having attended all five rounds, Hupo Hönigl is no newcomer to the series. This time round he finished as runner-up in front of young Bartek Zambrzycki. Ales Bidovsky took his ride to 4th overall and Matus Benetin finished his campaign in 5th.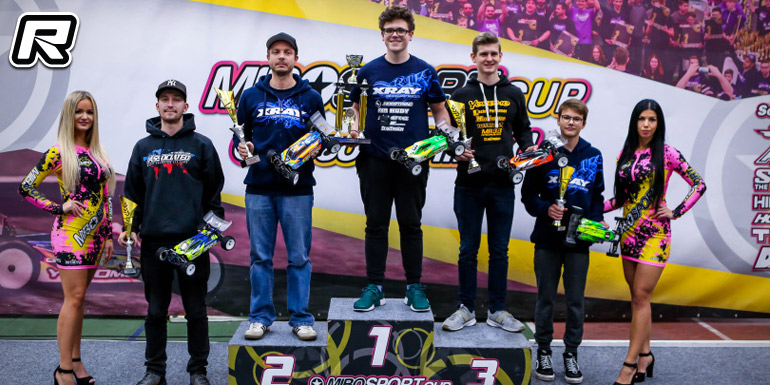 The 4WD Mod Buggy top is pretty much a blueprint of the 2WD class with Max taking the title, however by a much smaller margin over Hupo. Bartek Zambrzycki brought home another podium finish. Ales Bidovsky finished on an unfortunate 4th spot again and Matus Benetin came in 5th.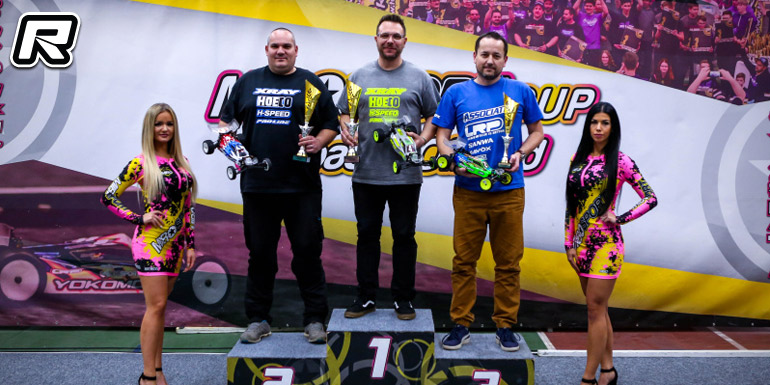 The 2WD Buggy Stock class is still a newcomer to the Mibosport Cup but it gains popularity slowly and steadily. Yet almost 30 drivers attended with Michael Skolnik being the most successful of them. Hannes Mayer wasn't far off, but not enough to gain more than the runner-up spot. Pepa Vich completed the top 3 in front of Pavel Lukas and Rene Kolek.
Source: Mibosport [mibosport.com]
---