March 17, 2020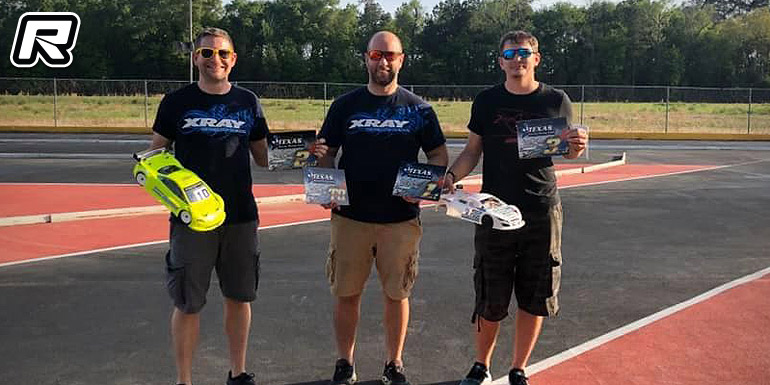 Round 1 of the 2020 Texas Electric On Road Series was held at Mike's Gulf Coast RC Raceway in Porter, Texas last weekend. Eventual winner, Chris Adam pulled away early from the pack in the Modified Touring class to cruise for the win as Andrew Doherty defended for his very life for the entire race from Michael Toth, who perhaps was slightly faster, but simply could not find a way around Andrew.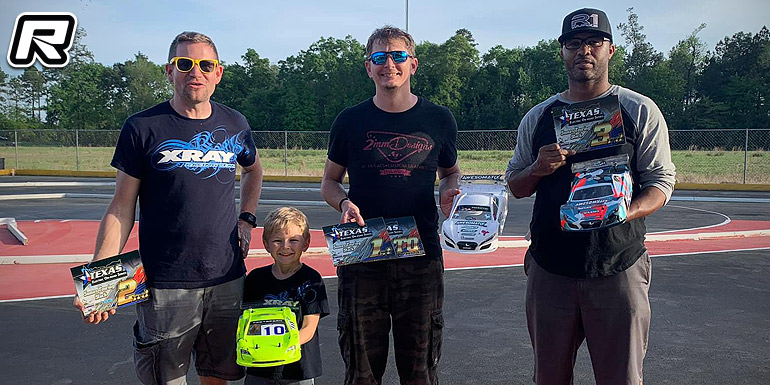 The Stock A-main was one of the most exciting races of the weekend. Michael Toth (Awesomatix) pulled away early from the TQ spot only for Andrew Doherty (Xray) to mount an epic charge from 4th on the grid to push Toastie to the limit. In the end just about a second separated them from each other at the finish line as Chris Jones (Awesomatix) finished in 3rd.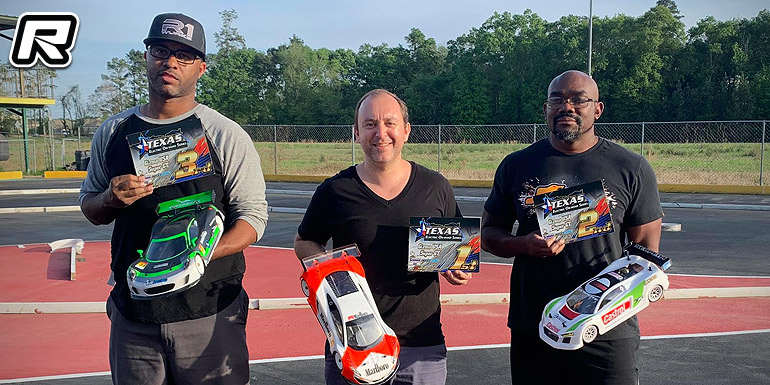 Super GT had a different format. Four heads up races with different grid position starts each time. in the end, Cristian Tabush from Gizmo USA took the overall win with three wins and one 2nd place from Marcus Williams (Serpent) in 2nd and Chris Jones (Awesomatix) in 3rd after a close tie breaker. Cristian and Christian had a couple of epic showdowns, best of which was the last race won by Jones.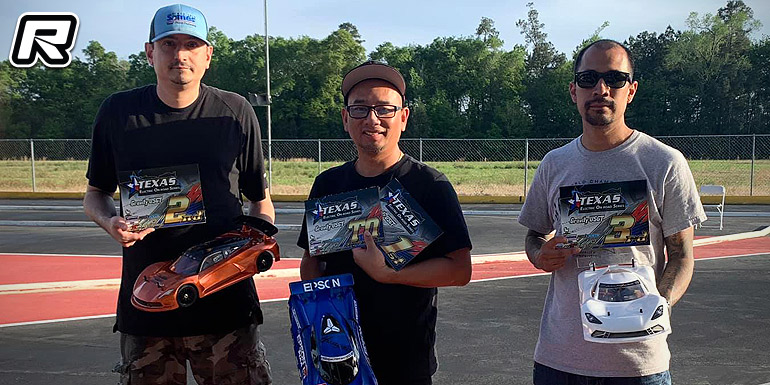 In USGT Sophoan Yem pulled away steadily and consistently the entire race and never looked back. Jim Hartnett, who looked to be the fastest in qualifying, winning 2 of the rounds, but mistakes costing him TQ, never was able to mount a challenge. Quietly, Jacob and Eddie Vasquez worked their way into 2nd and 3rd and came away with solid podium finishes.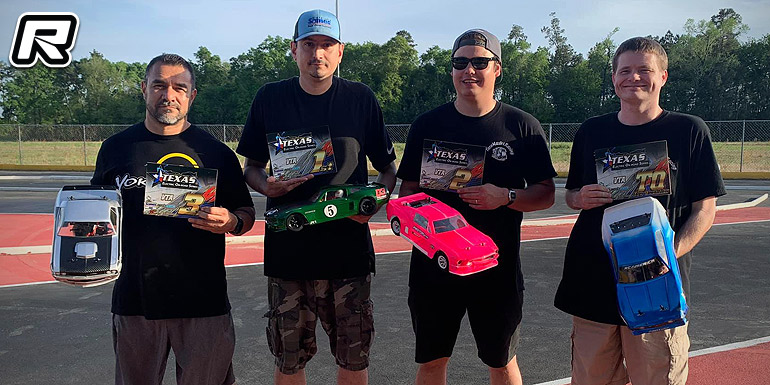 In VTA the top 4 cars were separated by only two seconds after the tone went off. Bad luck for Stuart White dropping to 4th from TQ, but mounting a solid effort to get back to the top. Jacob Aguirre got a little distance, and briefly lost the lead to hard charging Top Qualifier Stuart, only for misfortune to hit when he ran into some trouble. Jacob once again took over the lead and never relinquished it again. Carlos Boy and Jose Gomez battled through it all to come through 2nd and 3rd.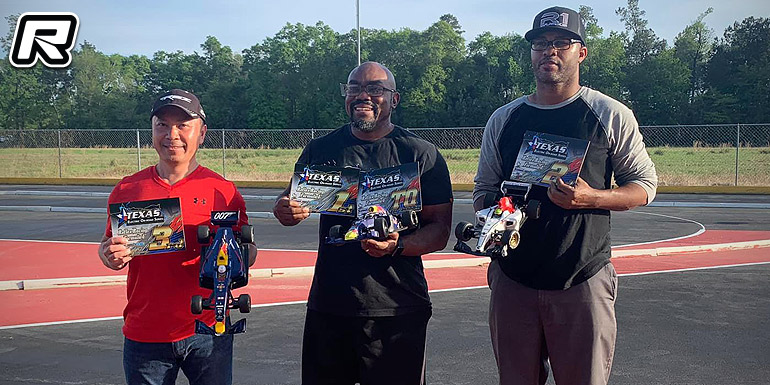 The Formula class was mostly led all day by Marcus Williams. Keeoura Sanavong and Chris Jones battled for the 2 spot most of the day with seemingly Keeoura's car being better up front and Chris's coming in mid race. Ultimately it was Marcus with the win from Christian and Keeoura.
Source: Texas EOS [texaseos.net]
---