March 2, 2020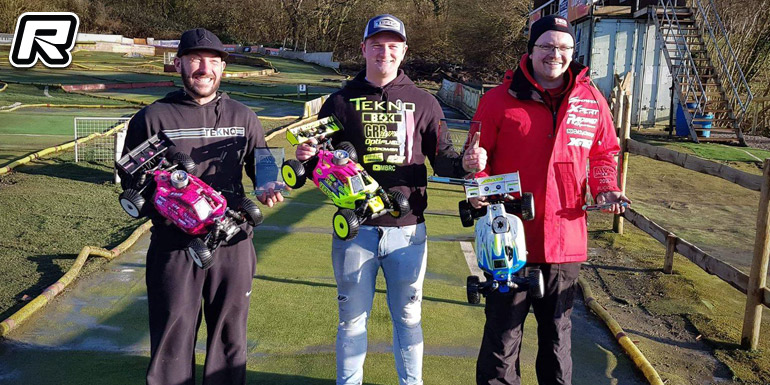 The fifth and final round of the Astro Winter Series was held at the Brookthorpe Model Car Club in the UK this past weekend. This meeting was a strange one to start with because there was a level of apprehension in the air because no one seemed to know what was going to happen with the weather. Ultimately it was a bit of an on and off affair but the race would mainly go on as planned and with 55 drivers in attendance. As for the racing, the 15-minutes Nitro Buggy A-final was the last race of the day and it was won by Lee Martin (Agama) with an impressive 23 laps. Mitch Booth came in 2nd place with his Tekno. Jake Knight came in 3rd place, 4th place was taken by another Agama driver, Kevin Brunsden.
Overall in the Buggy championship it was Mitch Booth with the title from Chris Sharpe-Simkiss on the runner-up spot. Daniel Austin came in 3rd, Jake Knight finished 4th and Liam Brocklehurst ended the season sitting in 5th overall.
Over in the 15-minute Truggy A-main Jon Howells took the win. A new driver to Truggy and new driver to the AWS series, Ashley Patterson took a popular 2nd place. 3rd place was taken by Ian Slater, and finally Chris Carlisle took 4th place with his electric Tekno.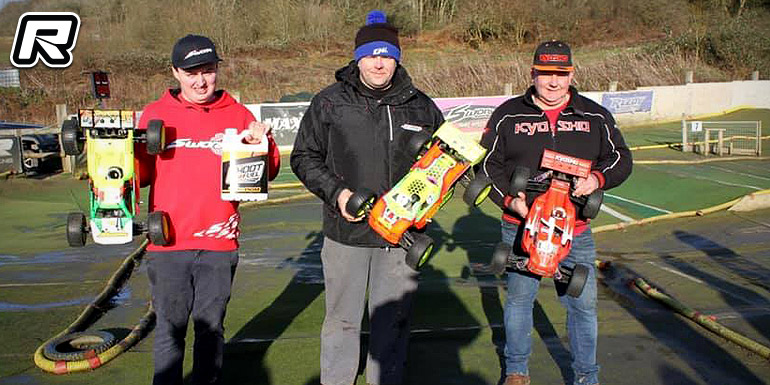 As for the Truggy championship it was Jon Howells with the 2019/20 title from Paul Abbott and Ian Slater. Chris Carlisle and Mick Fallows completed the top 5.
Find the full report here.
Source: BRCA [brca.org]
---