March 12, 2020
Last weekend was the final round of the 2019/20 EssexCarpetClash championship, and it came down to this meeting to finalise the top positions in both 2WD and 4WD. 4WD had already been won by Stephen Brown, who wasn't present at this round allowing the others to fight it out for the podium positions. Qualifying was close between John Painter and birthday boy Luke Mills, being decided on count back time which Painter snatched with a far round 4 run. After 3 legs of finals, it was Mills that would triumph, winning all legs and giving him the overall win of the day. Painter managed to hold 2nd place, in front of a fast Lee Hedges who qualified in 3rd.

Going into 2WD and it was all about the top 3 leading the championship and where they each finished. Ellis Stafford showed a strong statement and took 3 of the 4 TQ runs lining him up pole for the 3 leg final. William Venables was in hot pursuit and gave chase on Stafford in all rounds and took the last leg to line up 2nd on the grid, while Kyle Moon would be consistently at the hot end of the scoring sheets allowing him to line up 3rd.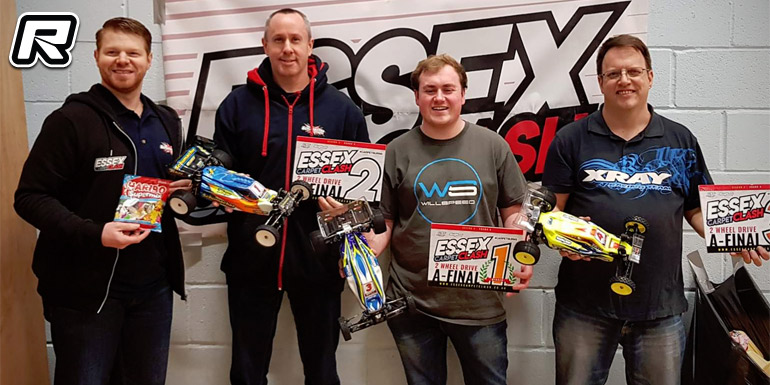 Stafford gave himself a good edge on the championship, by winning the 1st leg while both Venables and Moon scoring points tin the middle of the field. Leg 2 would see all front runners make mistakes, but Moon managed to make less and came out on top giving him the win with Stafford coming home 2nd, followed by Nathan Ralls who had a steady run. The last run would be the decider for the meeting win. Stafford made an early mistake dropping him back in the field for him to fight his way through. Venables make a few mistakes as well, dropping him back to try and make up places, while Moon, would have a semi clean run to cross the line giving him the meeting win. Ralls having another decent final took 2nd and would finished 3rd of the day, while Stafford would follow Ed Kerry across the line for 3rd and 4th places, giving Stafford 2nd for the meeting.
The championship was now tied on points and count back scoring between Stafford and Moon. Stafford only winning from Moon the overall championship based on number of pole positions. Venables took 3rd Overall.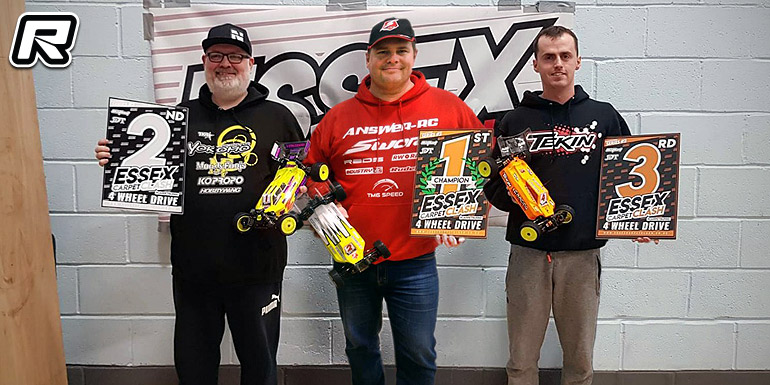 4WD championship top 3:
1. Stephen Brown
2. John Painter
3. Mark Lewis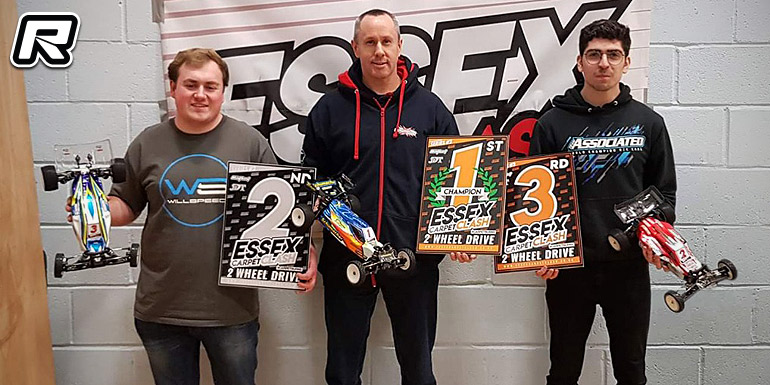 2WD championship top 3:
1. Ellis Stafford
2. Kyle Moon
3. Will Venables
Source: EssexCarpetClash [essexcarpetclash.co.uk]
---